Sime Darby
Food industry company news
Latest Articles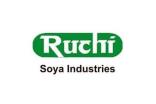 Potential buyers circling Ruchi Soya
26 Feb 2018
Indian edible oil importer and retailer Ruchi Soya is an acquisition target for regional agri-co heavyweights.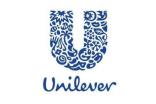 Unilever, Sime Darby accused of collusion in South Africa
1 Mar 2017
Unilever is facing a fine in South Africa for alleged collusion in the manufacture and supply of edible oils and margarine to wholesale and retail customers in the country.

Editor's choice: the highlights on just-food last week
7 Apr 2014
Unilever's business in South Africa was in the spotlight this week after it emerged its offices were raided as part of a probe into collusion. Elsewhere, there were two notable M&A deals in dairy, with Arla Foods looking to merge with Belgium-based EGM Walhorn and Lactalis's Parmalat bolstering its business in Australia with the acquisition of Harvey Fresh.

Comment: Unilever raid shows South Africa eyeing food
4 Apr 2014
News the South African offices of Unilever and Sime Darby were raided by competition authorities this week comes as a further evidence that the country's competition watchdog has set its sights on the food sector, Katy Askew suggests.

SOUTH AFRICA: Unilever raided in competition probe
3 Apr 2014
The South African offices of Unilever and fats and oils supplier Sime Darby have been raided in a search and seizure operation conducted by the country's competition officials.