Sligro Food Group
Food industry company news
Latest Articles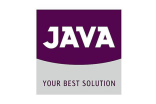 Sligro acquires Java Foodservice 
16 Feb 2016
Belgian-based retailer Sligro Food Group is expanding its drive into the foodservice sector with the acquisition of the entire shares capital of Bejaco and its subsidiaries Java and Freshtrans, jointly known as Java Foodservice, from the Claes family.

NETHERLANDS: Pension costs hit Sligro profits
23 Jan 2014
Dutch retailer and wholesaler Sligro Food Group has reported a fall in annual profits despite higher sales as pension costs hit the bottom line.

NETHERLANDS: Sligro FY profits slide
24 Jan 2013
Dutch supermarket operator and wholesaler Sligro has recorded a drop in full-year profits as economic conditions and low consumer confidence hit spending.
Quote, unquote: just-food's week in words
23 Jul 2012
While the row over UK farmgate milk prices rumbled on this week, elsewhere first-half results hit the just-food news desk. Safeway sounded an upbeat note on the performance of its loyalty programme and the group's dominance in retail personalisation for consumers. Elsewhere, just-food spoke with Mizkan EuroAmericas president Craig Smith who spoke about the firm's plansfor the business long-term.
NETHERLANDS: Jumbo to sell stores to Ahold, Coop
27 Apr 2012
Dutch retailer Jumbo Group has decided to sell over 130 stores to two buyers - local rivals Ahold and Coop - as it integrates C1000, the chain it acquired last year, into the business.

NETHERLANDS: Sligro sales growth slows in Q4
4 Jan 2012
Dutch retailer Sligro Food Group saw its retail sales growth slow in the last quarter of 2011, a year in which its top line was boosted by the company's 2010 takeover of Sanders Supermarkten.

NETHERLANDS: Sligro food retail director Pardoel exits
25 Nov 2011
Dutch grocery retailer Sligro Food Group has today (25 November) announced that director of food retail Johan Pardoel will leave the company next year.

NETHERLANDS: Sligro H1 profit up
21 Jul 2011
Dutch grocery retailer Sligro reported an increase in first-half net profit, which it said it achieved despite rising purchase prices and "fierce price competition".