Storck
Food industry company news
Latest Articles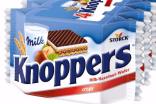 Storck to launch Knoppers in UK
16 Aug 2017
Germany-based confectioner August Storck is to launch wafer-based confectionery brand Knoppers in the UK, targeting parents and children at the start of the new school term next month.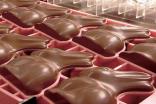 DKSH buys majority stake in Chinese e-commerce firm ESweets
6 Sep 2016
DKSH, the Asian sales and marketing agency, has snapped up a majority stake in Chinese e-commerce distributor Shanghai Sweets International.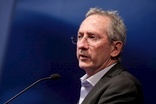 Quote, unquote: just-food's week in words
8 Sep 2014
Danone CEO Franck Riboud surprised this market this week with his decision to step down from the role after 18 years. Elsewhere, a report into the UK food supply chain was published, while KP Snacks announced it is mulling the closure of two of its UK plants.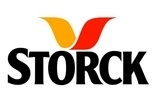 GERMANY: Storck plans Ohrdruf plant expansion
5 Sep 2014
German confectioner and snack maker Storck has announced plans to expand operations at its plant in Ohrdruf in central Germany.

Quote, unquote: just-food's week in words
21 Apr 2011
Newly appointed Tesco CEO Philip Clarke's first outing as head of the world's third largest retailer garnered the most attention this week. He said that he plans to be more open, and in that spirit suggested its UK operations "can do better". Meanwhile, Nestle acquired a stake in Chinese food and drink manufacturer Yinlu. Here's the best of what was said this week:

UK: Storck to close Bendicks production facility
18 Apr 2011
German confectioner Storck has confirmed plans to close its Bendicks mint chocolate plant in the UK.

UK: Storck mulls plan to switch Bendicks output to Germany
7 Mar 2011
German confectioner Storck is considering moving production of Bendicks mint chocolates out of the UK and into its domestic market.

EU: Lindt cannot trademark bunny, say European judges
20 Dec 2010
The European Court of Justice has ruled that Swiss chocolatier Lindt & Sprungli cannot trademark the shape and golden wrapping (with associated bell and ribbon) of its signature rabbit and reindeer chocolates.