Tassal
Food industry company news
Latest Articles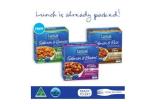 Australian seafood firm Tassal Group circling local aquacultural business
15 Aug 2018
Tassal Group, the Australian seafood business, is looking to acquire an unnamed local aquaculture business that is one of its suppliers.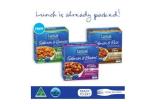 Tassal launches snack, breakfast products
12 Nov 2015
Australian fish group Tassal has launched snacking and breakfast options to tap into growing consumption patterns.

AUS: Salmon processor Tassal open to takeover bids
10 Dec 2010
Australian salmon firm Tassal today (10 December) put itself on the block and said it was ready to discuss takeover bids for the business.

AUS: Salmon firm Tassal rebuffs Pacific Equity Partners bid
9 Dec 2010
Tasmanian salmon company Tassal has announced that it has turned down a takeover bid from Pacific Equity Partners, citing an undervalued share price of A$1.80-1.90 per share.