The Arnott's Group
Food industry company news
Latest Articles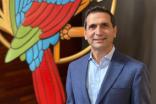 Arnott's to form cereal, snacks division on back of majority stake in Australia's Diver Foods
10 Feb 2021
Arnott's Group, the Australian food manufacturer, plans to create a new division after entering an agreement to take a majority stake in a local business.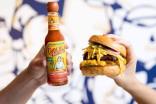 2020 – The year in food industry M&A
22 Dec 2020
Andy Coyne looks at significant transactions and emerging themes in merger, acquisition and investment activity in the global food sector during a year like no other.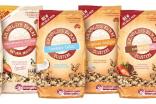 Freedom Foods confirms sale of cereal, snacks division to KKR-backed Arnott's
17 Dec 2020
Australia's Freedom Foods Group has confirmed it has sold its cereal and snacks division to a local peer owned by a US private-equity firm.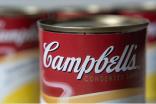 Arnott's eyes export markets with Australia soup investment
9 Dec 2020
Arnott's, the Australia-based food group, has set out plans to invest in a soup factory, with an eye on ramping up exports from the plant.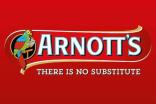 Arnott's brings in Kraft Heinz man George Zoghbi as CEO
7 Feb 2020
Australia-based food group Arnott's has a new CEO in the shape of an experienced industry figure who joins from US food giant Kraft Heinz.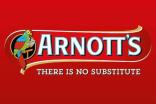 Campbell sells Arnott's snacks business to PE firm KKR
2 Aug 2019
Campbell Soup Co. has announced that its Australian-based snacks business Arnott's has been sold to a private-equity firm for US$2.2bn.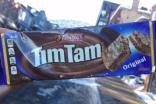 Campbell underlines Arnott's sale "ongoing"
24 Jul 2019
Campbell Soup Co. has insisted the process to offload its international business continues despite reports a deal has been agreed.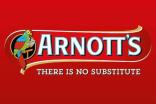 Campbell Soup Co. 'set to sell Arnott's snacks assets to private-equity firm KKR'
24 Jul 2019
Campbell Soup Co. is reportedly set to finally sell its Australia-based snacks business Arnott's, put up for sale last year.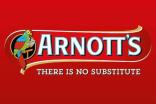 Mondelez, Kraft Heinz 'eyeing Campbell's Australian snacks unit Arnott's'
12 Nov 2018
Arnott's, the Australia-based snacks business among the assets put up for sale by Campbell Soup Co., is reportedly being eyed by a clutch of the largest players in the sector.