The Icelandic Group
Food industry company news
Latest Articles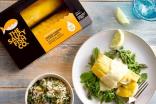 Hilton Food Group in talks to buy Icelandic Seachill
2 Aug 2017
UK meat processor Hilton Food Group is in negotiations with The Icelandic Group to buy its local seafood business Icelandic Seachill.
Crunching the numbers: Iceland's food industry
14 Oct 2008
Nowhere in the world can the impact of the credit crunch be more clearly seen than in Iceland, a nation on the brink of financial implosion. As the events of the last week unravel, Iceland has found itself struggling to avert the alarming possibility that the financial meltdown could spread to the "real" economy and Iceland's food industry now has to face a crisis not of its own making. Katy Humphries reports.