Tirumala Milk Products
Food industry company news
Latest Articles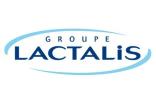 Lactalis strikes deal for Anik Industries dairy business in India
29 Mar 2016
Lactalis has agreed a deal to buy the dairy business of Indian conglomerate Anik Industries.
Dairy in India: Growing interest but no quick win for multinationals
30 Sep 2014
India is the world's largest raw milk producer and one of the biggest global markets for dairy products. While the participation of international dairies remains relatively low in the country, interest is increasing. Continued rapid demand growth presents a challenge and an opportunity for multinationals stepping up their operations in India - and the growing presence of foreign firms bodes well for the health of the sector itself. Katy Askew reports.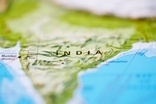 Dairy in India: How can exporters crack the market?
30 Sep 2014
Overseas dairy companies talk of the potential India can offer their business but the market remains challenging, not least when looking at its supply chain and infrastructure. However, there are ways international dairy players can gain a foothold in India's promising dairy sector.

BRICs and beyond: Lactalis enters India's promising - but challenging - dairy sector
27 Jan 2014
Put next to China, there has been far less investment in India's dairy sector, which is not as developed as in its BRIC counterpart. However, earlier this month, Lactalis, the French dairy group and the third-largest processor worldwide, confirmed months of speculation it would enter India with the acquisition of local group Tirumala Milk Products.

Editor's choice: the highlights on just-food last week
13 Jan 2014
Dairy led the headlines in our sector this week. Danone is to sue Fonterra over last year's botulism contamination saga, French dairy giant Lactalis has entered India with the acquisition of local firm Tirumala Milk Products and Saputo has told Warrnambool Cheese and Butter Factory's investors its offer for the Australian dairy processor is final.

FRANCE/INDIA: Lactalis buys dairy firm Tirumala
8 Jan 2014
French dairy giant Lactalis has entered India with the acquisition of local processor Tirumala Milk Products.