United Confectioners
Food industry company news
Latest Articles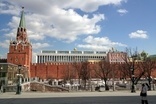 Comment: Trade restrictions hitting Russian outlook
9 Jul 2014
In a period of escalating international tensions, Russia is turning to the use of trade restrictions as a political weapon. This adds a layer of risk to food manufacturers exporting goods to the previously promising BRIC market and potentially has some profound consequences for the consumer outlook in the country, Katy Askew suggests.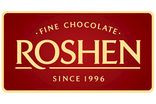 RUSSIA/UKRAINE: Roshen loses appeal over "unfair" asset seizure
16 May 2014
Ukrainian confectioner Roshen has lost an appeal to overturn the decision regarding the seizure of its Russian accounts.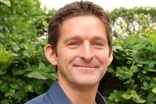 Quote, unquote: just-food's week in words
6 May 2014
This week, trademark battles hit the headlines, with Icelandic Seachill securing an injunction against Aldi and Hershey winning a tussle over its Ice Breakers brand with Russia's United Confectioners. Elsewhere, we looked at gluten-free and its growth prospects in the Middle East and analysed the Indonesian dairy sector. Here is the week in quotes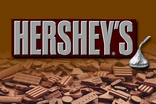 RUSSIA: Hershey wins Icebreaker trademark war with United Confectioners
1 May 2014
The Russian intellectual property has ruled in favour of Hershey in the battle with United Confectioners over the IceBReAKer trademark.

Quote, unquote: just-food's week in words
4 Feb 2013
just-food last week flew to Cologne to bring you the news and views from the ISM confectionery trade show. Here, we spoke with manufacturers including Barry Callebaut, Guylian and United Confectioners, amongst others. Elsewhere, earnings results poured in with Hershey outlining its ambitions for global expansion and Mead Johnson highlighting its progress in China.

INTERVIEW: ISM: United Confectioners looks beyond Russia for growth
29 Jan 2013
United Confectioners has plans to grow its business beyond its stronghold in Russia, where it holds the number one position in the confectionery market. Michelle Russell caught up with export director Timothy Odenwald at the ISM confectionery exhibition in Cologne to find out more about the firm's plans for Europe and beyond.
RUSSIA: United Confectioners sale postponed
29 Nov 2011
The city of Moscow has postponed the sale of its stake in Russia's United Confectioners in order to attract more potential buyers and "strengthen the competition."