Walgreens
Food industry company news
Latest Articles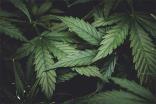 The US CBD products business needs a sheriff
17 Dec 2019
Our columnist Victor Martino weighs up the uncertainty surrounding CBD products in the US and looks at their prospects for the future after a warning from the regulator, the FDA.

US: Walgreens launches private-label range
19 Aug 2011
US drugstore operator Walgreens has launched a private-label grocery and household product range called Nice!

Editor's choice: the highlights on just-food this week
22 Jul 2011
The weak consumer climate was brought into sharp relief in the UK this week when data showed the steepest drop in food sales volumes for over 20 years. On the other side of the Irish Sea, retailer Superquinn moved into receivership and local rival Musgrave was lined up as a buyer, although the deal has met opposition. And, in the US, PepsiCo became the first of the major food makers to issue second-quarter results - with a promise to raise prices to offset commodity pressure. Click on the headlines for more.

US: Retailers commit to opening stores in food deserts
21 Jul 2011
Leading US retailers including Wal-Mart Stores, Supervalu Inc and Walgreens have committed to opening stores in low-income areas as part of an initiative with the Partnership for a Healthier America and First Lady Michelle Obama.

The just-food management briefing - the globalisation of food retail - China, India and the US
21 Mar 2011
In part two of just-food's management briefing on the globalisation of food retail, Glynn Davis looks at three markets where the trend, in different ways, has taken hold - China, India and the US.