Wise Foods
Food industry company news
Latest Articles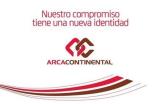 Arca Continental FY sales, earnings jump 
22 Feb 2016
Arca Continental booked a jump in full year earnings after sales increased by almost one-quarter year-on-year.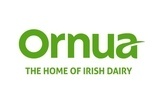 Food industry results in brief: Ornua, Cloetta, Gruma
24 Apr 2015
First-quarter numbers came in from the likes of European confectionery Cloetta and Mexican business Gruma. The Irish Dairy Board, now known as Ornua, reported its full results for 2014. Here's our weekly round-up of companies' financial results.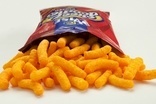 Arca Continental to add production at Texas snacks plant
23 Feb 2015
Mexico-based food and beverage group Arca Continental has confirmed it will look to expand production at its snacks plant in Texas in a bid to build on growing sales in the US.
2014 in review: the year's most-read interviews on just-food
18 Dec 2014
Our interviews with senior United Biscuits executives - in the year the company's owners agreed to sell the UK snack maker to Turkey's Yildiz Holding - featured highly on the list of 2014's most-clicked interviews on just-food. Interviews with the CEOs of the UK's Premier Foods and Canada's Agropur, as well as the CFOs of Arla Foods and Brazil's BRF were also popular as we continued to gain access to some of the industry's leading lights.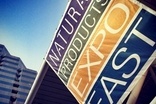 Editor's choice: the highlights on just-food last week
22 Sep 2014
After General Mills' move to buy Annie's, M&A advisor Stefan Kirk took to just-food's pages to argue Lifeway Foods could be a takeover target for Danone. General Mills, meanwhile, battling to improve the performance of its US business revealed it will close two plants. And we took a look at the most eye-catching products being showcased at the Natural Products Expo East show in Baltimore.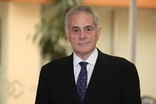 Quote, unquote: just-food's week in words
22 Sep 2014
US food groups General Mills and ConAgra Foods were under scrutiny this week with both reporting first-quarter results. WhiteWave Foods, the US natural and organic specialist, struck a deal to buy dairy-free brand So Delicious, while Thai seafood giant Thai Union Frozen Products made its second acquisition in Europe in a matter of weeks. Meanwhile, we spoke to the CEO of Wise Foods about his plans to grow the US snacks business.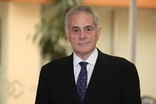 Interview: Miguel Bostock, CEO of US snacks group Wise Foods
15 Sep 2014
US salty snacks group Wise Foods faces some stiff competition but under the ownership of Mexican Coke bottler Arca Continental it believes it can grow. With Arca eyeing rapid growth from its snacks businesses in the US and in South America, Wise Foods is looking to NPD - notably with Hispanic-inspired flavours - to drive sales. Dean Best discussed Wise Foods' strategy with CEO Miguel Bostock.