Zertus
Food industry company news
Latest Articles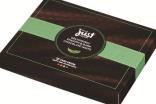 UK chocolate maker Kinnerton expands to meet demand
21 Sep 2017
Kinnerton, the UK chocolate owned by German confectioner Zertus, is set to hire 300 new workers to meet increased demand in the run up to Christmas.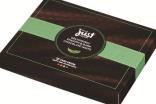 Zertus' Kinnerton expands Just chocolate range in UK
30 Aug 2016
Kinnerton, the UK chocolate maker owned by German confectioner Zertus, has expanded the line of products sold under its Just free-from brand in the UK market.

UK: Kinnerton, Unilever launch branded chocolates
3 Apr 2013
UK confectioner Kinnerton has entered into a licensing deal with Unilever that will see ice cream brands including Magnum and Cornetto launched into confectionery.

just-food review of 2012: M&A revival but caution hinders big deals
19 Dec 2012
There were, despite continued economic uncertainty in many Western markets and concerns over slowing growth in the East, signs that M&A activity rebounded in the food sector this year. However, a look at just-food's M&A coverage this year shows there have been few big-ticket, transformational deals.
Editor's choice: the highlights on just-food last week
15 Oct 2012
The IGD's annual convention attracts the leading executives from the UK FMCG sector and last week they heard the likes of Tesco, Sainsbury's, Unilever and Heinz discuss the economy, multichannel strategies, labelling and innovation. Elsewhere, Wal-Mart outlined its expansion plans for next year, Mars called on the chocolate sector to co-operate more on sustainable cocoa (which it said would cost billions) and Kellogg revealed the possible financial impact of its latest recall.

Quote, unquote: just-food's week in words
15 Oct 2012
This week, the chief executives of Tesco, Sainsbury's and Marks and Spencer, convened in London for the IGD's annual convention where the likes of Philip Clarke, Justin King and Marc Bolland discussed the key issues facing the industry. Elsewhere, William Jackson Food Group expressed its delight at securing ownership of Abel & Cole, German food company Zertus bought confectioner Zetar, while Paramount Foods went into the hands of administrators.

In the spotlight: Zetar aims for sweeter future with Germany's Zertus
12 Oct 2012
Zetar's decision to accept a bid from Germany's Zertus raised eyebrows but the UK confectioner and snack firm, frustrated at not being able to grow as quickly as it wanted, sees the sale as a way to fulfil its European ambitions.