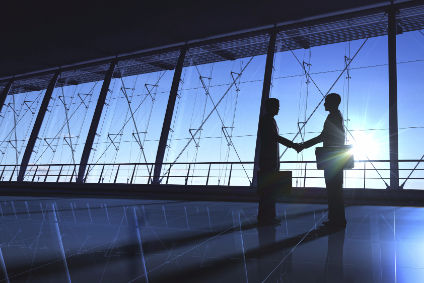 Accelerators and incubators
A number of food majors are using accelerator and incubator programmes to invest in fledgling companies. Why?
---
---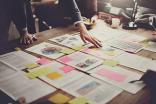 How is Big Food using accelerators and incubators? 6 Feb 2018
As food majors in North America and Europe try to kick-start sales, some are using accelerators and incubators to support start-ups, tap into the new trends shaping the industry - and how to innovate to meet them.
---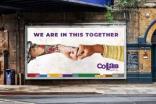 Hatching new ideas – Big Food's incubator and accelerator programmes 7 Apr 2021
Our guide to some of the main incubators and accelerators operated by major food manufacturers as they look to tap into some of the consumer trends shaping demand.
---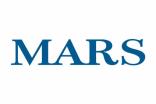 Mars latest food giant to launch accelerator 5 Mar 2019
Another of the world's largest food companies has launched an accelerator in which it aims to work with fledgling companies.
---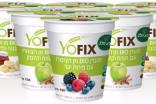 Yofix emerges as winner of PepsiCo's second European incubator project 9 Jan 2019
An Israel-based start-up has emerged as the winner of food and drink giant PepsiCo's European incubator programme.
---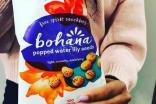 PepsiCo unveils entrants to North America Nutrition Greenhouse incubator 12 Nov 2018
US-based food and drinks giant PepsiCo has named the businesses that will take part in its incubator programme in North America.
---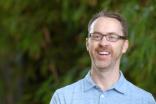 "We've got to be part of a wider ecosystem to succeed" - PepsiCo's Daniel Grubbs on why the Nutrition Greenhouse accelerator is hitting North America 18 Sep 2018
PepsiCo is to take its accelerator to North America after launching the scheme in Europe. PepsiCo's Daniel Grubbs explains why the group is bringing the scheme to its home market.
---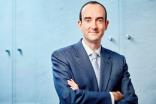 "Agility puts you in the game" - PepsiCo on its European incubator Nutrition Greenhouse 4 Jun 2018
Amid the changes being seen in the types of food consumers are buying and in how they shop, the world's major food manufacturers are seeing their sales come under pressure and are looking at various ways to try to breathe fresh life into their top lines. Some have set up accelerator and incubator programmes to invest in fledgling companies. PepsiCo's European incubator, Nutrition Greenhouse, has returned for a second year and Dean Best spoke to the US giant's Juan Ignacio Amat to find out more.
---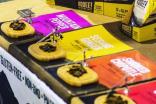 Chobani reveals Australia incubator members 8 Feb 2018
US-based yogurt maker Chobani has named its picks for its incubator programme in Australia.
---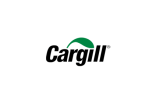 Cargill accelerator to tackle food system's "challenges" 19 Dec 2017
Cargill, the US agri-food business, has joined forces with Techstars, a network for entrepreneurs, and water-to-energy services provider Ecolab to work on "some of the industry's biggest challenges, including food security and food safety".
---
Rabobank's Nestle-backed accelerator names new cohort of start-ups 10 Nov 2017
Start-up accelerator Terra - set up by financial services group Rabobank and backed by Nestle - has announced the latest group of companies to join the programme.
---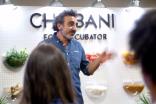 Chobani names picks for second US incubator programme 26 Sep 2017
US yogurt maker Chobani has selected seven start-up enterprises to join its so-called incubator programme, the second wave of businesses to join the project since it was launched last year.
---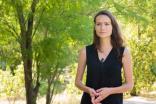 "I want to learn how to manage it as a global business" - UK firm Erbology hoping to thrive in PepsiCo "incubator" 3 Jul 2017
PepsiCo is among the ranks of the world's largest food companies that are turning to the industry's start-ups and early-stage businesses for insight into tapping into the emerging consumer trends that are shaping the sector. The US snacks-to-cola giant has set up an "incubator" programme in Europe to support a select batch of businesses it says are providing "breakthrough nutrition". Helen Arnold spoke to Irina Turcan, the founder of one of the companies chosen, the UK-based Erbology.
---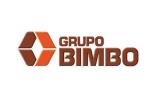 Grupo Bimbo latest to launch start-up accelerator 26 Jun 2017
Grupo Bimbo, the world's biggest baked goods manufacturer, has become the latest food multinational to set up an in-house investment arm. launched a start-up accelerator programme to help fledgling companies in the food industry establish themselves.
---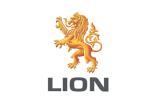 Australia's Lion launches "start-up accelerator" 19 Jun 2017
Lion has launched a "start-up accelerator", a move the Australian food and drinks manufacturer said would help speed up its "innovation agenda".
---