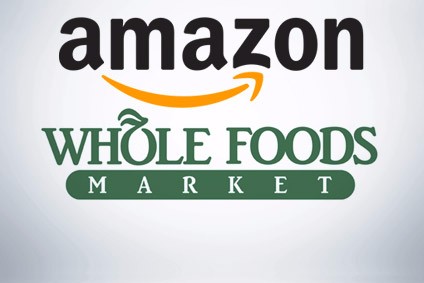 Amazon and Whole Foods
The e-commerce giant surprised the industry in June 2017 with a move to buy US natural and organics retailer Whole Foods Market.
---
---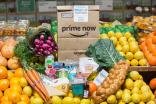 Amazon-Whole Foods one year on - what's changed? 13 Jun 2018
A year since Amazon shook the grocery sector with its acquisition of upmarket US retailer Whole Foods Market, just-food's Stateside columnist Victor Martino weighs up what the deal has meant for the two businesses - and for the wider industry.
---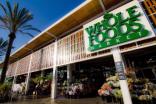 How could Amazon's Whole Foods takeover affect suppliers? 23 Jun 2017
It is the deal that has got the industry talking - Amazon's move to buy Whole Foods Market, hailed by some as a "game-changer" for the sector. just-food's US columnist Victor Martino, who six weeks ago floated the idea of Amazon's Jeff Bezos buying Whole Foods, weighs up how the e-commerce giant's move into physical retail and ownership of the US grocer could affect manufacturers.
---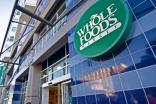 Amazon Whole Foods - industry reacts 16 Jun 2017
In one of those stories that shakes the sector, Amazon today (16 June) announced a move to buy US-based natural and organics retailer Whole Foods Market. Here's how a range of stakeholders have reacted to the US$13.7bn, all-cash deal.
---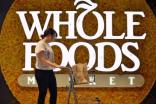 Amazon's move for Whole Foods will focus minds 16 Jun 2017
"Every so often an event occurs that shakes the industry to its core. Amazon's acquisition of Whole Foods is one of those." So said one US retail analyst today after the e-commerce giant announced a deal to buy the natural and organic grocer for US$13.7bn. The transaction stunned the sector, with analysts hailing it a game-changer. Amazon faces short-term challenges with Whole Foods but the acquisition looks set to give its ambitions in grocery - a sector it entered ten years ago - a boost and rival retailers and manufacturers will be sitting up and taking notice. Dean Best reports.
---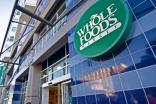 The future of Whole Foods, 7-Eleven's latest US deal could help foodservice offer, M&S eyeing online - retail round-up, April 2017 9 May 2017
The performance of (and potential future for) Whole Foods Market hit the retail headlines in April but how should the US natural and organic grocer look to improve? Staying in the US, a notable acquisition by convenience-store giant 7-Eleven caught the eye. Meanwhile, in Europe, upmarket UK grocer Marks and Spencer looks, after years of shying away, set to take the plunge into the online channel.
---
Amazon cools talk of plans for wave of grocery stores 9 Dec 2016
An update on Amazon's plans for the grocery sector. The usually reticent retailer has this week poured cold water on claims it has plans for 2,000 physical grocery stores.
---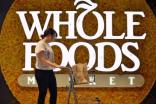 Whole Foods under scrutiny, Aldi dips toe into China, M&S to expand food business - retail round-up, November 2016 8 Dec 2016
In a bumper month for significant moves from the world's food retailers, the spotlight shone on the performance of Whole Foods in the US, Aldi announced plans to set up an e-commerce portal in China and the UK's Marks and Spencer signalled plans to expand its grocery business.
---
Will Amazon Go be retail "game-changer"? 6 Dec 2016
Ask any FMCG executive to list the trends shaking up the sector and digital and e-commerce will be pretty high on the list. Drill down into that and Amazon will be one of the subjects in the digital sphere of keen interest to consumer goods manufacturers the world over. And the US behemoth's latest venture has certainly got the industry talking.
---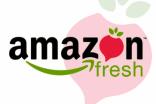 What does AmazonFresh's UK launch mean for sector? 16 Jun 2016
Amazon has launched its online grocery delivery business AmazonFresh in the UK, one of the most significant moves in the country's food retail sector for a number of years. The introduction of AmazonFresh in the UK is a further sign of the online giant's ambitions in grocery. Keith Anderson, vice president of strategy and insights at e-commerce consultants Profitero, reflects on what Amazon's latest offensive could mean for the industry.
---