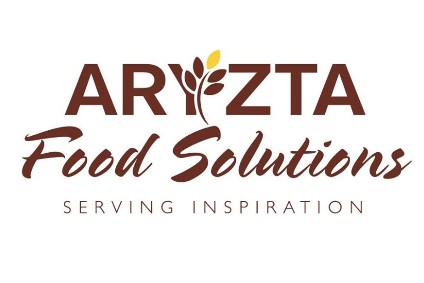 Aryzta in turnaround mode
The Switzerland-based bakery group has suffered in recent years, particularly in North America
---
---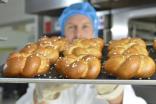 Aryzta will need "multi-year turnaround", chairman warns 14 Jan 2019
Gary McGann, chairman of Irish-Swiss bakery group Aryzta, has spoken about the extent of the company's problems when he took the role on.
---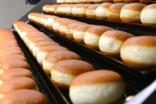 Aryzta shareholders marginally vote in favour of cash plan 1 Nov 2018
Aryzta shareholders have marginally voted in favour of the struggling bakery group's capital-raising exercise at an annual general meeting held today (1 November).
---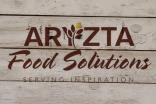 Has Aryzta found right mix to grease recovery wheels? 4 Oct 2018
Despite another year of losses, Aryzta says it can return to growth after selling assets - with potentially more to come. But success hinges on a vote on a capital-raising plan.
---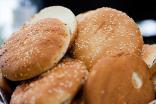 Aryzta to build another plant in Brazil 17 Aug 2018
Aryzta, the Swiss-Irish bakery group, battling to grow sales and earnings after a problematic couple of years, is planning to build a factory in Brazil.
---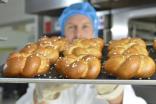 Aryzta plans to raise EUR800m to bolster capital structure after "comprehensive" review 13 Aug 2018
Aryzta, the financially troubled Swiss-Irish bakery business, plans to raise EUR800m (US$910.7m) in equity to bolster its capital structure and reduce debt.
---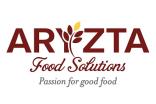 Bakery giant Aryzta's fresh profit warning raises concerns 29 May 2018
It has been clear for months there are some sizeable challenges facing Aryzta, the Swiss-Irish bakery giant - and there were signs this week the company's problems persist.
---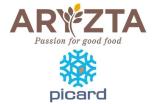 Aryzta launches cost-reduction plan amid profit warning 24 May 2018
Irish-Swiss bakery business Aryzta has cut its full-year profit guidance and launched a EUR200m (US$234.4m) restructuring programme after third-quarter earnings dropped amid ''weak'' market conditions.
---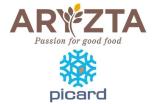 Aryzta hints Picard stake not only disposal remaining 12 Mar 2018
Aryzta has underlined moves to offload its stake in Picard are "underway" - and the Irish-Swiss bakery business has indicated the sale of its shares in the French frozen-food retailer is not the only disposal on the horizon as it looks to pay down debts and refocus its operations.
---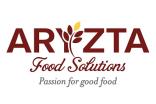 Aryzta selling stake in Signature Flatbreads as disposal programme continues 12 Mar 2018
Aryzta is to sell its 50% stake in its Signature Flatbreads venture as the Swiss-Irish bakery group's moves to offload non-core businesses and using the proceeds to pay down debts continues.
---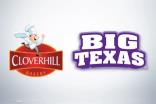 Aryzta sells US bakery business Cloverhill in deals with Hostess, Bimbo 1 Feb 2018
Swiss-Irish food group Aryzta has sold its Cloverhill bakery business in the US to Twinkies maker Hostess Brands and Bimbo Bakeries, the US arm of Mexico's Grupo Bimbo.
---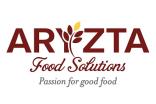 Aryzta shaves 15% off its 2018 earnings expectations 25 Jan 2018
Swiss-Irish bakery business Aryzta has cut its earnings guidance for 2018 by 15%.
---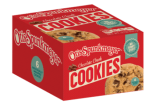 Aryzta aims to re-boot US operation with key appointments 12 Jan 2018
Swiss bakery business Aryzta is "re-focusing" its troubled US operation with the appointment of a new chief executive officer for its operation there.
---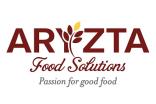 Aryzta names former Glanbia exec Kevin Toland as CEO 19 May 2017
Switzerland-based bakery group Aryzta has appointed a former executive of Irish food group Glanbia, Kevin Toland, as CEO.
---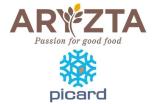 Aryzta CEO, CFO resign amid strategic review  14 Feb 2017
Switzerland-based bakery group Aryzta announced the resignation of its CEO and CFO, as well as the head of its business in the Americas, amid a strategic review that could see it sell its stake in French frozen food retailer Picard. 
---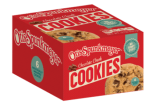 Could Aryzta's profit warning herald change at the top? - analysis 25 Jan 2017
The pressure on Aryzta has grown this week after the Switzerland-based bakery giant issued a surprise profit warning, sending its shares tumbling and sparking speculation about the future of the company's senior management. Dean Best reports.
---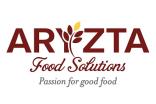 Aryzta blames "disappointing" trading on US costs, Brexit impact 24 Jan 2017
Aryzta today (24 January) warned the underlying earnings for its current financial year were "tracking around 20%" down on the previous 12 months, with the bakery products supplier pointing to challenges in North America and the impact of Brexit.
---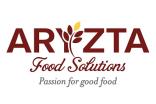 Aryzta hit by North American contract losses  28 Nov 2016
Aryzta has reported declining sales in the first quarter of its year, as the bakery group continued to feel the negative impact of contract renewal issues in North America. 
---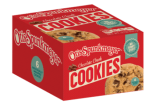 Aryzta's FY results and outlook for 2017 - 6 things to learn 28 Sep 2016
Aryzta, the Switzerland-based bakery products supplier, this week reported a drop in annual profits, although it managed to eke out some growth on its top line. The company has faced challenges in North America in recent quarters and the numbers bore that out, with sales boosted by its businesses outside that region. just-food presents the key takeaways from Aryzta's results and looks at how the company's views its prospects for the new financial year.
---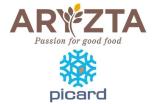 Aryzta CEO insists Picard buy-out subject to "stage gates" 27 Sep 2016
Aryzta has said buying French frozen food retailer Picard remains important to its plans but the Switzerland-based bakery group has insisted whether it decides to turn into its minority stake into full ownership is subject to a series of metrics.
---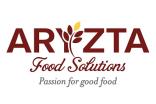 Aryzta contract renewal issues place margins under pressure 26 Sep 2016
Swiss bakery group Aryzta today (26 September) revealed a decrease in annual profits during fiscal 2015/16.
---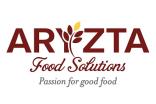 Aryzta appoints Gary McGann as chairman 23 Sep 2016
Bakery group Aryzta has proposed the appointment Gary McGann as its chairman, replacing Denis Lucey who is retiring. 
---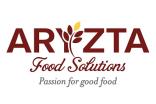 Aryzta misses expectations but confirms outlook  31 May 2016
Aryzta, the Switzerland-based bakery group, missed analyst expectations for organic growth in its third quarter but nevertheless confirmed its forecast for full-year earnings. 
---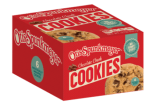 Aryzta believes North American business can improve 14 Mar 2016
Aryzta has indicated its business in North America can improve its performance after the Switzerland-based bakery group posted a fall in half-year sales from that market.
---