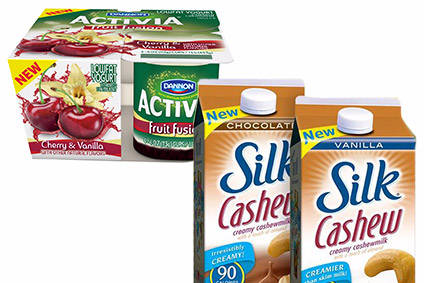 Danone to expand with WhiteWave acquisition
Danone is set to double its presence in North America through the acquisition of WhiteWave Foods and plans to let the US group's dairy alternative brands loose on the international stage.
---
---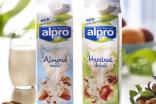 How Danone and WhiteWave will benefit from combination 7 Jul 2016
Danone announced a deal to acquire WhiteWave Foods this morning (7 July) in a move that values the Alpro maker at around US$12.5bn. The large-scale acquisition ramps up Danone's presence in the US and enhances its exposure to on-trend categories. For its part, WhiteWave expects the deal will move it to "the next phase of growth". just-food looks at how each group stands to benefit from the business combination. 
---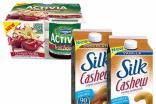 Danone must sell Belgian unit for EU clearance of WhiteWave buy 19 Dec 2016
Danone must offload "a large part" of its toddler milk business in Belgium in order to address competition concerns raised by the European Commission over the French group's proposed acquisition of US-based Alpro maker WhiteWave Foods. 
---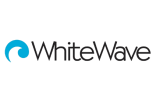 WhiteWave Q3 sales, profits up but Danone deal delayed 10 Nov 2016
WhiteWave Foods has booked increases in sales and operating income for the third quarter of 2016 – ahead of the expected completion of the US company's acquisition by Danone, which was announced earlier this year.
---
Danone's move for WhiteWave Foods under fire 12 Aug 2016
Announced last month, it is one of the more notable M&A deals in the international food sector of 2016. But an organic advocacy group in the US has taken aim at Danone's planned US$12.5bn takeover of WhiteWave Foods.
---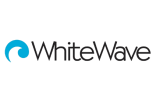 WhiteWave Foods reveals Mexico acquisition 10 Aug 2016
WhiteWave Foods, the US group set to be taken over by Danone, revealed a recent acquisition in Mexico as it published its half-year results yesterday (9 August).
---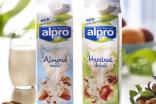 Danone's WhiteWave bid faces shareholder probe 11 Jul 2016
Danone's takeover offer for WhiteWave Foods – which received the unanimous backing of the WhiteWave board – is to be probed by lawyers representing WhiteWave investors. 
---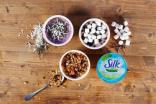 Danone acquires WhiteWave in US$12.5bn deal  7 Jul 2016
French dairy giant Danone has entered into an agreement to acquire WhiteWave Foods in a deal that values the Alpro maker at US$12.5bn and doubles Danone's size in the US market. 
---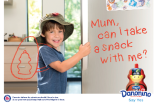 Danone looks to "reconnect" Danonino and consumers – interview  25 May 2016
For French dairy group Danone, improving the performance of its global dairy business and transforming it to a growth platform is a priority. As part of this drive, the company has launched an international marketing campaign for its Danonino yoghurt brand. Patricia Oliva, the global marketing director for Danonino, spoke to just-food about how the brand hopes to strike a unique chord with consumers.
---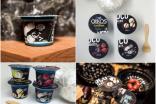 Danone commits to sustainable agriculture, simple ingredients and transparency in US 27 Apr 2016
Danone's US arm has announced plans to simplify its ingredients list and follow sustainable agriculture practices.
---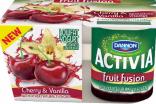 How Danone is winning "key battles" en route to 2020 aims 19 Apr 2016
Danone insisted this morning (19 April) it is winning "key battles" in its bid to raise its sales and earnings trajectories by 2020. The French food maker flagged higher sales from its US dairy business in the first quarter of this year and predicted ongoing improvements from its European dairy operations. Danone also insisted the fundamentals of its Chinese infant nutrition business are solid despite recent challenges. Katy Askew reports.
---