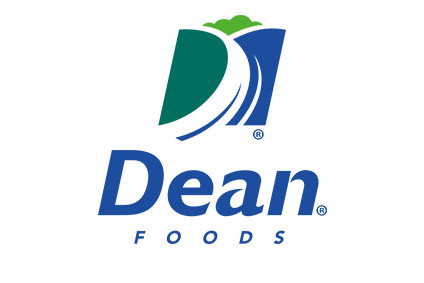 Dean Foods' slide into Chapter 11
The US dairy giant has found the going tough for much of the last decade.
---
---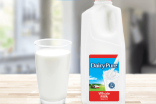 What next for ailing US dairy giant Dean Foods? 15 Nov 2019
Dean Foods, the under-pressure dairy major, hopes filing for Chapter 11 and a possible takeover offers the best route forward for the business – but questions still remain.
---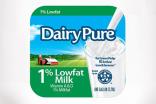 Dean Foods left with little wiggle room after ruling out sale 11 Sep 2019
Seven months after launching a strategic review, US dairy giant Dean Foods is to go it alone under a new chief executive rather than engage a buyer. Simon Harvey takes a look.
---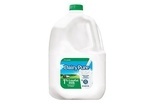 In the spotlight: Can national milk brand revitalise Dean Foods? 11 May 2015
Dean Foods this week announced it was bringing its 31 fluid milk brands under one label - DairyPure - and appears to be pushing the latest "hormone-free" trend in its marketing. But, after two quarters of falling profits, and fluid milk still unfavourable with US consumers, is the move enough to put it back on the road to recovery? Hannah Abdulla reports.
---

On the money: Dean Foods eyes competitive advantages with efficiency drive 9 Aug 2013
Dean Foods has said its efforts to reduce costs and drive efficiencies, along with new business wins, will enable the US dairy firm to further extend its "competitive advantage".
---

Focus: IPO could see WhiteWave become takeover target 10 Aug 2012
Food analysts on Wall Street have touted for nearly two years that Dean Foods, the US dairy giant, could spin off WhiteWave-Alpro, its soy and organic arm. This week, the company took the plunge. But could the new WhiteWave Foods Co. be a takeover target?
---

Comment: Scalzo's departure adds to Dean Foods uncertainty 4 Mar 2011
Dean Foods continues to have to deal with operational challenges and is also facing some potential strategic and financial questions. The exit of chief operating officer Joseph Scalzo emphasises the air of uncertainty around the US dairy company, writes Dean Best.
---

Comment: Dean Foods sees "stabilisation" but question marks remain 17 Feb 2011
Shares in Dean Foods rallied yesterday (16 February) after the US dairy group posted expectation-beating earnings and insisted that its prospects would pick up in the back half of 2011. However, Katy Humphries suggests, a number of challenges could hamper the group's performance over the next 12 months.
---

In the spotlight - the sale of UK organic dairy firm Rachel's 29 Jul 2010
As a business proud of its Welsh roots, it is unlikely the Stars and Stripes were ever hoisted above the Rachel's dairy farm in Aberystwyth.
---

COMMENT: Dean Foods - when the milk goes sour 11 May 2010
Shares in Dean Foods, the largest dairy processor in the US, curdled yesterday (10 May) after the company admitted it was facing tough trading conditions - and could not see an end in sight.
---

On the money: Dean Foods milk woes sour shares 10 May 2010
Dean Foods, the largest dairy processor in the US, painted a bleak picture of the market for fluid milk today (10 May) after pulling the company's forecast for annual profits, sending its shares to a ten-year low.
---
Dean Foods dairy woes divide opinion 4 Oct 2007
US dairy giant Dean Foods has been described as an organisation in crisis after it announced this week that jobs would go as it continued to battle rising raw material costs. But Dean Best found opinion divided on the outlook for the company.
---