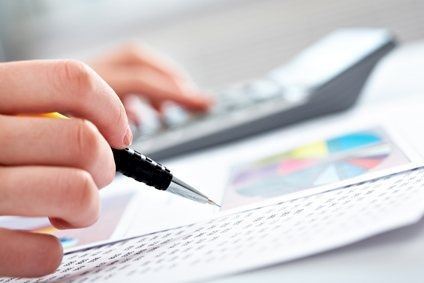 Food majors announce Q3 results
Battling lacklustre sales in many markets, the world's packaged food manufacturers are publishing their third-quarter numbers. just-food provides a digest of the figures and analyses the more notable data.
---
---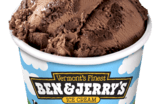 On the money: Spreads, ice cream top Unilever list of woes 23 Oct 2014
Unilever's third quarter underlying sales growth missed analyst expectations as the Hellmann's maker reported its spreads segment was still struggling, and ice cream sales were dampened by poor weather in Europe.
---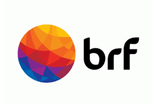 BRF profits rise on margin, sales growth 31 Oct 2014
BRF has booked higher nine-month profits on the back of improved margins and higher sales.
---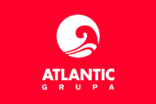 Croatia's Atlantic Grupa cuts 2014 sales forecast 31 Oct 2014
Croatia-based food company Atlantic Grupa has cut its sales forecast for 2014 as it battles a "challenging business environment".
---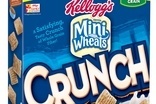 Kellogg earnings beat forecast but sales pressured 30 Oct 2014
Shares in Kellogg climbed today (30 October) after it booked third-quarter earnings that beat Wall Street and company forecasts - but the US group continued to see domestic cereal sales come under pressure.
---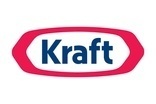 Kraft earnings slide as sales volumes pressured 30 Oct 2014
Kraft Foods Group has booked lower earnings in the first nine months of the year as one-off expenses, input costs and lower sales volumes weighed on profits.
---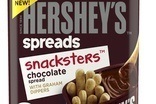 Hershey lowers FY sales, earnings forecasts 29 Oct 2014
Hershey today (29 October) cut its forecasts for annual net sales and earnings per share on the back of mixed international sales and pressure on commodity costs.
---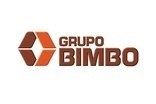 Grupo Bimbo profits up on Canada Bread, lower costs 24 Oct 2014
Mexico-based baker Grupo Bimbo has posted a 31% rise in nine-month earnings as sales were boosted by recently-acquired Canada Bread and as raw material costs fell in the third quarter.
---
Mead Johnson earnings rise but shares slide 23 Oct 2014
Mead Johnson, the US-based infant nutrition group, has booked an increase in third quarter sales and earnings but a narrow miss of consensus expectations caused shares to slide in New York today (23 October).
---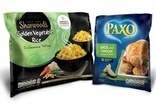 Comment: Growth question hangs over refocused Premier 23 Oct 2014
Premier Foods plc, the UK food group, appears to have a solid strategy in place - but whether it can succeed in eking out top-line growth in a tough trading environment is, at present, less than certain.
---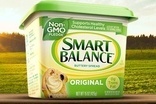 Editor's viewpoint: Boulder Brands should consider Smart Balance sale 23 Oct 2014
The US spreads and gluten-free group saw its shares slump yesterday after warning about its short-term profitability. Boulder's Smart Balance business continues to struggle and Dean Best argues the company should be mulling the brand's future within the group's portfolio.
---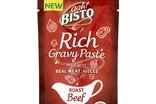 Premier cautious on profits after sales slide in Q3 23 Oct 2014
Premier Foods plc today (23 October) warned its annual trading profits would be "towards the lower end of market expectations" after a challenging third quarter when the UK group's branded sales fell by over 4%.
---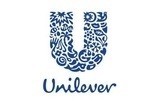 Unilever reports 9M sales drop 23 Oct 2014
A poor summer and continued weakness in the spreads category have contributed to a decline in turnover for Unilever during the first nine months of the year.
---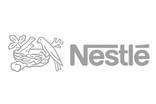 On the money: Why Nestle is relaxed about the China "drag" 17 Oct 2014
Nestle's sales for the first nine months of 2014 have missed analyst expectations and the investment community pointed to China as a key factor. However, the world's largest food manufacturer, while noting the short-term challenges it sees in the market, is upbeat about its prospects.
---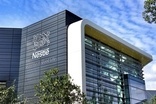 Nestle's underlying 9M sales fall on Asia, Europe "challenges" 16 Oct 2014
Nestlé's underlying sales during the first nine months of 2014 have missed analyst expectations amid challenging trading conditions in Asia and Europe.
---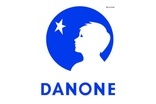 Danone sales up on "favourable" comps in Asia 15 Oct 2014
Danone has booked an increase in third-quarter sales as the French dairy group lapped product recall issues that hit its business in Asia last year.
---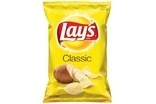 PepsiCo raises earnings outlook on sales, profit growth 9 Oct 2014
PepsiCo has upped its forecast for annual earnings after booking year-on-year sales and profit growth in the first nine months of 2014.
---