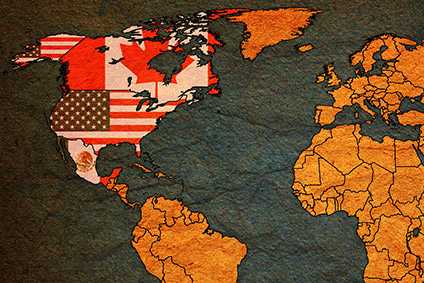 From NAFTA to USMCA
The US, Canada and Mexico - members of the North American Free Trade Agreement (NAFTA) - have struck a deal to replace the pact with the United States-Mexico-Canada Agreement.
---
---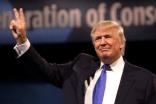 US, Mexico, Canada create long-awaited trade deal to replace NAFTA 11 Dec 2019
The US, Mexico and Canada have finally created a new trade deal to replace the historic North American Free Trade Agreement (NAFTA).
---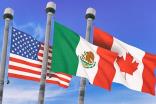 How might move from NAFTA to USMCA affect food industry? 11 Oct 2018
Ed Zwirn, Keith Nuthall and Diana Yordanova look at what the prospective USA-Mexico-Canada Agreement (USMCA) could mean for the food industry.
---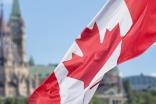 Canada dairy farmers blast deal to succeed NAFTA 1 Oct 2018
The organisation representing dairy farmers in Canada has reacted angrily to the signing of the successor to the NAFTA trade deal, which looks set to allow US dairy farmers greater access to the Canadian market.
---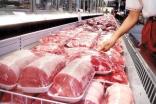 US pork producers hail new tripartite trade agreement 1 Oct 2018
The body representing US pork producers has praised the new US-Mexico-Canada trade deal, which preserves zero-tariff access for American pork to the other two countries.
---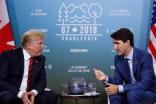 Trump threatens to leave Canada out of new NAFTA trade pact 3 Sep 2018
President Donald Trump has threatened to leave Canada out of the ongoing trade negotiations for a deal outside of NAFTA unless Ottawa agrees to new terms.
---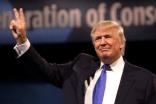 US dairy groups urge Trump to tackle "protectionist" Canada 17 Jan 2017
The US dairy industry has called on President-elect Donald Trump to look at Canada's "protectionist" trade policies and "flouting" of its "trade obligations", which industry organisations argue are hitting American companies.
---