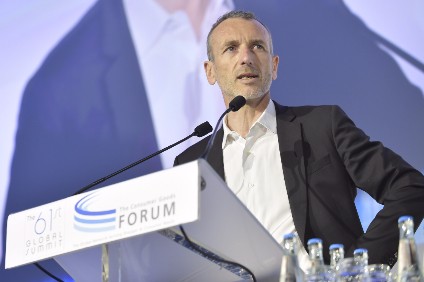 Danone's Faber leaves after investor flak
Emmanuel Faber faced criticism over the French giant's performance - and his position at the company.
---
---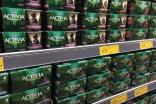 Where now for Danone after Faber's departure? 16 Mar 2021
In the wake of Emmanuel Faber's departure from Danone, Andy Coyne weighs up what might be the priorities for those set to take the helm of the French food and beverage giant.
---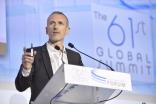 Faber to leave Danone after removal as chairman 15 Mar 2021
Two weeks ago, amid mounting pressure from some investors, Emmanuel Faber stood down as CEO. Now Danone has made a fresh announcement on his position at the company.
---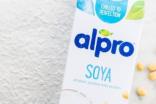 Uncertainty persists as Danone's changes see Faber remain 3 Mar 2021
Danone has bowed to investor pressure on its CEO Emmanuel Faber but markets have reacted unfavourably to his appointment as non-executive chair. Simon Harvey reports.
---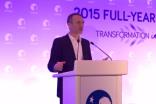 Danone activist investor Bluebell 'says Emmanuel Faber should quit as chairman' 3 Mar 2021
One of the shareholders in Danone has reportedly rejected a new management proposal for the French dairy giant.
---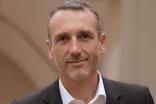 Emmanuel Faber to stand down as Danone CEO amid investor pressure 2 Mar 2021
French dairy major Danone has announced a major change at the top of the organisation following recent pressure from investors.
---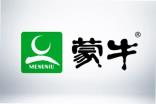 Danone takes step towards disposing of stake in China's Mengniu 1 Mar 2021
Danone, facing pressure over its performance from activist investors, has made a move towards selling its shareholding in a Chinese dairy business.
---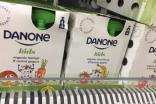 US investor Artisan Partners return to attack on Danone 26 Feb 2021
US investment business Artisan Partners has re-iterated calls for change at Danone in a letter sent to the company's board.
---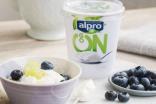 Will Danone's growth predictions placate grumbling investors? 22 Feb 2021
French dairy giant Danone has released its 2020 results and made performance predictions for 2021. Andy Coyne looks at whether either will placate critical investors.
---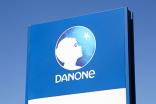 Investor Artisan Partners 'urges Danone to split some businesses' 17 Feb 2021
French newspaper Le Figaro has reported that US investment firm Artisan Partners is calling on French dairy giant Danone to make changes to its product portfolio to boost returns.
---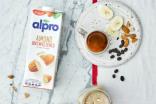 Danone creates strategy committee to oversee restructure 14 Dec 2020
Danone is creating a strategy transformation committee to support the French dairy giant's ambitions under a new corporate structure.
---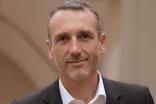 Danone plays catch up with food peers as French giant adapts to pandemic challenge 25 Nov 2020
Danone has revealed a new corporate structure, designed to reboot profit margins and improve efficiencies. Simon Harvey looks at the key talking points.
---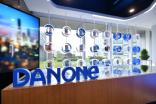 Danone to axe jobs in post-Covid shake-up 23 Nov 2020
The yogurt and baby-food maker wants to build a "local-first" organisation, with the company's CEO insisting the group needed to reinvent itself.
---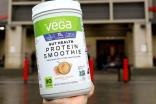 Danone looks for lift after recent woes 19 Oct 2020
According to CEO Emmanuel Faber, Danone needs to "reinvent itself again". Dean Best reports on the Alpro maker's quest to get back on track.
---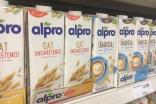 Danone executive shake-up, asset review 19 Oct 2020
The French giant is restructuring its management – with the company's CFO deciding to leave – and reviewing its portfolio to adapt to the challenges created by the virus.
---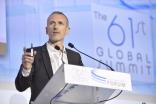 Danone 'enterprise a mission' status will help drive shareholder value, CEO insists 31 Jul 2020
Danone's push on healthier and environmentally-friendly products will only be shown to have worked if the value of the French giant's shares rises, its CEO has insisted.
---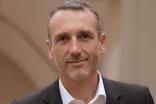 "B Corp is very relevant for the food industry today" - Danone CEO Emmanuel Faber on French giant's work on the certification 12 Apr 2018
Danone has been one of the major food corporations looking seriously at B Corp certification, which takes into account all stakeholders, rather than holding as pre-eminent the return to a company's shareholders. The French giant today (12 April) announced its North America arm is now B Corp-certified and just-food's Ben Cooper spoke to group chairman and CEO Emmanuel Faber about his support for that way of codifying a food business.
---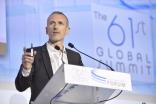 How Danone's "manifesto" is shaping its corporate activity - just-food interview, part two 6 Jul 2017
Danone has, in recent years, underwhelmed parts of the investment community, with complaints about its margins or the performance of its fresh dairy business. Broadly, sentiment among analysts at least has improved in recent quarters, although there remain whispers Danone could be the next target of activist investors. Nevertheless, Danone's recent corporate moves have highlighted the company's interest in areas of health and sustainability. Dean Best spoke to Danone CEO Emmanuel Faber to find out more.
---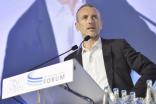 Danone CEO Emmanuel Faber on why industry "mindset" on health and sustainability needs to change - just-food interview, part one 6 Jul 2017
Danone has declared an "Alimentation Revolution". The France-based food and beverage giant has urged the industry to join a "movement" that aims to "nurture the adoption of healthier and more sustainable eating and drinking habits". Emmanuel Faber, Danone's CEO, made the call at the Consumer Goods Forum in Berlin, an annual event where the sector's leading lights to discuss strategy and outline their vision for the industry. Dean Best caught up with Faber after his speech to find out more about Danone's "manifesto", how it is defining the company's actions and why the industry should join them.
---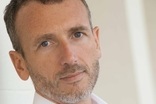 Focus: Danone CEO Faber puts stamp on business 12 Dec 2014
Danone today (12 December) made a series of announcements, including a division to focus on Africa, an update on the future of the company's medical nutrition arm and changes in senior management. Analysts saw the moves as a sign recently-appointed CEO Emmanuel Faber was making his mark on the business and they gave the initiatives a warm welcome. Dean Best reports.
---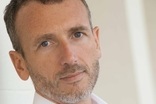 On the move: Market hopes for refocused Danone under Faber 3 Sep 2014
Shares in Danone rose as the market reacted to the announcement of a change at the top of the French food group. After 18 years at the helm, Franck Riboud is to step down as CEO. Analysts believe his replacement, deputy CEO Emmanuel Faber, need to give Danone a renewed sense of focus to take the business to the next stage.
---