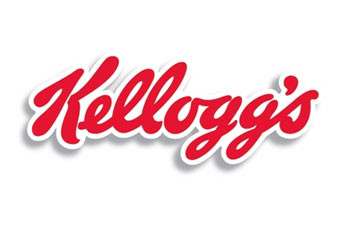 Kellogg's "efficiency and effectiveness" drive
The US food giant, facing pressure on sales, particularly of cereal, in developed markets, is looking to cut costs to divert resources to revitalise the performance of its brands, as well as invest in emerging economies.
---
---

Best bits: Kellogg may have to be more radical 16 Dec 2013
The first significant impacts of Kellogg's plan to free up resources to boost its faltering business in mature markets (and invest in emerging economies) were revealed last week. However, the US food group may have to make bolder moves to shore up its long-term growth prospects.
---
US: Kellogg builds snacks plant in Malaysia 10 Jan 2014
Kellogg has started work on a new snacks factory in Malaysia as part of plans to up its investment in emerging markets.
---

GLOBAL: Kellogg to close plants in Australia, Canada 11 Dec 2013
Kellogg is to close plants in Australia and Canada as it embarks on lowering costs and improving efficiency across its business.
---

On the money: Kellogg targets cereal for focus of reinvestment 5 Nov 2013
Kellogg has said its core cereal business will be a key focus of the reinvestment from its four-year cost-cutting programme.
---

US: Kellogg to cut 7% of workforce, lowers FY outlook 4 Nov 2013
Kellogg is to cut around 7% of its global workforce as it revealed flat third-quarter sales and lowered its full-year outlook.
---

Breakfast cereal: Are cereal sales in developed markets going soggy? 4 Jun 2013
Breakfast cereal sales in mature markets are under growing pressure. While, broadly speaking, volume and value sales have been fairly steady, the sector has failed to generate substantial growth. Significantly, traditional cereal concepts are facing increasing challenges, pulled on the one hand by new formats and pushed on the other by concerns ranging from macro-economic issues to concerns over health and wellness. In part one of this month's management briefing, Katy Askew assesses some of the pressures boxed cereal manufacturers are grappling with.
---

Breakfast cereal: Hard work ahead to revitalise sales in US 4 Jun 2013
Breakfast cereal is still big business in the US but sales are flat and volumes down. However, there are some growing segments amid increased interest in healthier or natural options. Industry watchers argue that, until now, some of the larger players have not responded quickly enough to these trends and time is ticking, meaning the likes of Kellogg and General Mills should look at M&A for growth.
---