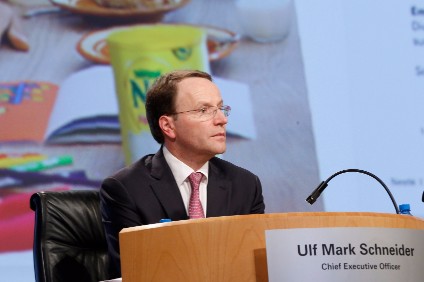 Nestle's portfolio change under CEO Mark Schneider
Since Mark Schneider took the top job at the world's largest food company in early 2017, the Swiss giant has steadily reshaped its business.
---
---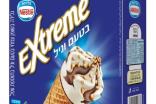 Nestle moves Israel ice-cream unit into Froneri venture 5 Jul 2019
Nestle has confirmed it has moved another part of its ice-cream business into the Froneri venture co-owned with PAI Partners.
---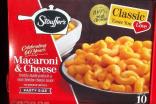 Should Nestle sell US frozen-food division? 12 Jun 2019
Nestlé's position in the US frozen-food market has been the subject of debate for a number of years amid a chequered performance in the category. And question marks persist.
---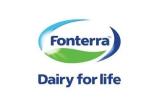 Fonterra mulls future of Nestle joint venture as strategic review takes in China, Australia operations 23 May 2019
Fonterra is in discussions with Nestlé over its joint venture in Brazil as part of a strategic review of the New Zealand-based dairy giant's group operations.
---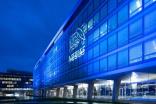 Nestle in New Zealand confectionery asset sale 12 Jul 2018
Nestlé plans to sell some of its confectionery brands in New Zealand to RJ's and Darrell Lea confectionery owner Quadrant Private Equity as the Swiss food giant's local arm focuses on its chocolate, baking and medicated lozenge assets.
---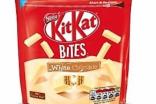 Nestle defends itself from attack by activist investor 2 Jul 2018
Global food giant Nestle has responded to a blistering attack launched on it by activist investor Daniel Loeb.
---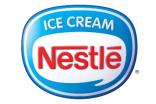 Third Point's Loeb launches blistering attack on Nestle  2 Jul 2018
Activist investor Daniel Loeb has renewed his attack on food giant Nestle, calling on the company's board to be "sharper," "bolder" and "faster" and for the business to be divided into three divisions.
---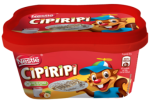 Nestle sells Serbian confectionery brand Cipiripi to local firm Paracinka 8 May 2018
Food giant Nestle has sold its Serbian chocolate brand Cipiripi to Paracinka, a subsidiary of Serbian food distributor Silbo.
---
Nestle strikes coffee tie-up with Starbucks 7 May 2018
A year ago, Nestlé said coffee would be one of four "high-growth food and beverage categories" in which it would focus its "capital spending". Today (7 May), the Nescafé owner and world's-largest food maker announced a notable deal with Starbucks.
---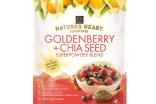 Nestle to buy majority of Ecuador's Terrafertil 11 Feb 2018
Nestle has moved to acquire a majority stake in Ecuador-based business Terrafertil, a company selling organic and plant-based foods.
---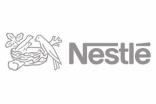 Nestle activist investor Daniel Loeb pushes for disposal of other "ill-fitting businesses'' 23 Jan 2018
Daniel Loeb, the activist investor pushing for change at Nestle, has said he expects the "decisive disposal of other ill-fitting businesses'' following the Swiss food giant's sale of its US confectionery unit.
---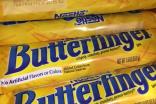 Ferrero emerges as buyer of Nestle US candy arm 17 Jan 2018
Ferrero has clinched a deal to buy Nestle's confectionery business in the US.
---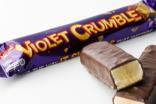 Nestle sells "iconic" Violet Crumble brand to Robern Menz  11 Jan 2018
Nestle has entered into an agreement with fellow confectionery business Robern Menz to sell its Australia-based Violet Crumble chocolate bar brand for an undisclosed sum.
---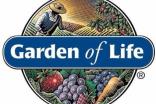 Nestle to buy Garden of Life owner Atrium Innovations 6 Dec 2017
Nestle has followed its pledge to invest in building its presence in the consumer-health sector by moving to buy Canada-based vitamins and supplements group Atrium Innovations.
---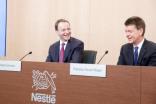 Nestle activist investor Daniel Loeb sees room to "unlock value'' 23 Oct 2017
Daniel Loeb, the Third Point activist investor in the world's biggest food company Nestle, has said there is still more of an opportunity for new chief executive Mark Schneider to "unlock value''.
---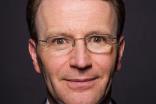 Nestle 2017 Investor Day - 5 things to learn from CEO Mark Schneider's vision for food giant 29 Sep 2017
Nestle's 2017 investor day had been much anticipated – and it did not disappoint. The event in London was the first of Nestle's annual investor gatherings to be led by CEO Mark Schneider, with the market keen to hear how the German saw the future for the world's largest food maker. Dean Best gives you the top takeaways from the event.
---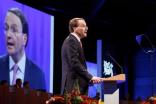 Nestle to be "selective" in bolt-on M&A strategy 26 Sep 2017
Nestle, which this summer announced three investments into smaller, on-trend companies, will not add "dozens" of fledgling businesses to its portfolio but will be selective in its strategy of making bolt-on acquisitions, CEO Mark Schneider said today (26 September).
---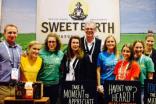 Nestle buys US plant-based food firm Sweet Earth 7 Sep 2017
Nestle has snapped up US plant-based foods maker Sweet Earth for an undisclosed sum.
---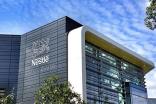 Activist investor Third Point calls for new strategy at Nestle 26 Jun 2017
Third Point, a US hedge fund controlled by Daniel Loeb, has taken a CHF3.28bn (US$3.38bn) stake in Nestle - equivalent to about 1% of shares - and called for a strategy shake-up at the Swiss food giant.
---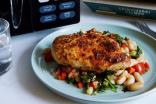 Nestle invests in US meal-kit firm Freshly 20 Jun 2017
Nestle has acquired a minority stake in US online meal-kit service Freshly, the latest investment a packaged food major has made in the category.
---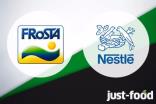 Nestle sells Italian frozen brands to Germany's Frosta 4 May 2017
Nestle has sold a clutch of brands in Italy to Germany-based frozen food group Frosta, the companies have confirmed.
---