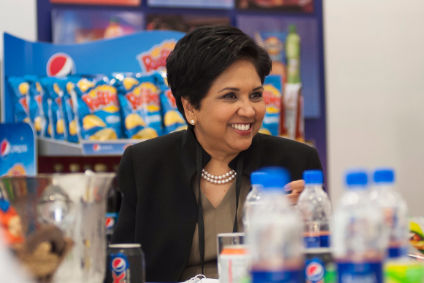 PepsiCo CEO Indra Nooyi steps aside
After 12 years at the top of the US food and beverage giant, Nooyi hands over to fellow PepsiCo veteran Ramon Laguarta.
---
---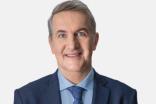 Cereal? Health? A company split? What might be next for PepsiCo under new CEO Ramon Laguarta 8 Aug 2018
Indra Nooyi is stepping down as PepsiCo CEO, to be replaced by another 20-year company veteran, group president Ramon Laguarta. What could lie ahead for the food and beverage giant? Dean Best reports.
---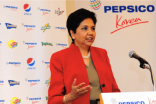 Timeline - PepsiCo under outgoing CEO Indra Nooyi 6 Aug 2018
Indra Nooyi is to step down as PepsiCo CEO in October after more than a decade at the helm of the US food and beverage giant. just-food looks at the stand-out moments and manoeuvres under Nooyi at the Quaker, Lay's and Pepsi maker.
---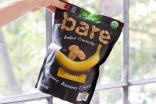 PepsiCo strikes deal to buy US firm Bare Snacks 29 May 2018
PepsiCo has agreed a deal to acquire US firm Bare Snacks for an undisclosed sum.
---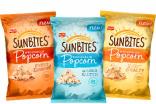 PepsiCo sets 2025 nutrition, sustainability targets 17 Oct 2016
PepsiCo today (17 October) outlined a series of targets on selling healthier food and drinks and on trying to make its business more sustainable in areas including sourcing, water and waste.
---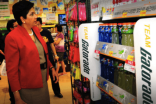 PepsiCo CEO Indra Nooyi - "We are struggling to find right M&A targets" - CAGNY 19 Feb 2016
PepsiCo is looking to acquire businesses but is finding it difficult to find the right companies to buy, chairman and CEO Indra Nooyi has indicated.
---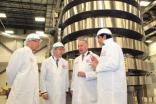 Muller Quaker Dairy did not stand out in US yoghurt crowd 11 Dec 2015
Just three years after PepsiCo and Muller launched their bid to capture part of the US yoghurt market, the companies have thrown in the towel. Dean Best believes the companies did not create distinct enough products to succeed in a competitive category.
---

Comment: The logic behind a PepsiCo/Mondelez tie-up 22 Mar 2013
Could activist investor Nelson Peltz be at it again? Hot off the heels of one mega-deal in the food industry, the move to take Heinz into private hands, rumours are abound that Peltz is building up a stake in Mondelez International and PepsiCo with a view to merging the companies into a snack food Goliath.
---

Best bits: Nooyi has PepsiCo on the right track 21 Nov 2011
Investors and analysts clamouring for change at PepsiCo should beware the pull of short-term financial gain and recognise the long-term benefit of the company's focus on nutrition, writes Dean Best.
---
Sustainability Watch – PepsiCo finds health drive hard going 31 Jul 2011
PepsiCo's UK and Irish arm has made slower progress in its bid to boost sales of healthier products than it might have hoped. Ben Cooper examines how the company has reported its performance against the 27 commitments announced last year and the reaction it has received.
---

Focus: PepsiCo ready to milk dairy with Wimm-Bill-Dann buy 3 Dec 2010
A "watershed". A "significant milestone". A "unique and transformational opportunity". PepsiCo's senior executives reached for the adjectives yesterday (2 December) when they outlined the company's move to buy Russian dairy, baby food and juice maker Wimm-Bill-Dann.
---

Comment: The potential - and perils - of PepsiCo's health kick 12 Oct 2010
Dairy, fruit and veg. On the face of it, these products seem a world away from the carbonated soft drinks and crisps that have long been core to PepsiCo's business.
---

GLOBAL: PepsiCo eyes fruit, veg, dairy with nutrition unit 7 Oct 2010
PepsiCo is to create a nutrition business unit to develop new products in a series of food categories.
---
New PepsiCo CEO right woman for the job 7 Sep 2006
PepsiCo has been applauded for appointing Indra Nooyi as the successor to CEO Steve Reinemund. But while the appointment has further enhanced the company's reputation for gender equality, Chris Brook-Carter believes the positive feedback owes more to Nooyi's credentials as the best candidate.
---