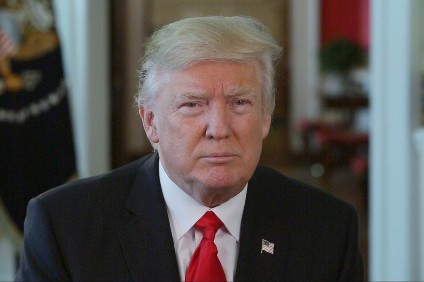 President Trump and the food industry
We detail President Trump's pronouncements as they relate to the food industry.
---
---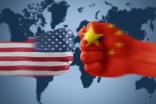 Progress made on ending trade war as US, China sign "phase-one" deal 16 Jan 2020
The US and China have signed "phase one" of a trade deal in which both countries have made concessions to bring an end to a long-running trade war.
---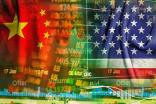 US, China reach preliminary trade deal as "phase one" talks advance 16 Dec 2019
Donald Trump has cancelled a new set of US tariffs due to be imposed on Chinese imports after the two parties reached a preliminary trade deal on Friday (13 December).
---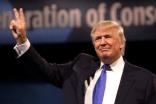 US, Mexico, Canada create long-awaited trade deal to replace NAFTA 11 Dec 2019
The US, Mexico and Canada have finally created a new trade deal to replace the historic North American Free Trade Agreement (NAFTA).
---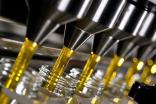 WTO OKs US tariffs on European food, beverages 3 Oct 2019
Dutch cheese and Spanish olive oil are among the European food and drink products set to face additional US tariffs following a World Trade Organization ruling.
---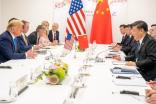 Trump delays October tariff hike by two weeks 12 Sep 2019
The ongoing tariff saga between the US and China continues, with Donald Trump agreeing to delay the next tariff increase on US$250bn worth of Chinese imports by two weeks.
---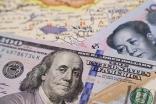 China releases lists of US food set for more duties 27 Aug 2019
The US food industry has been weighing up the potential cost of the latest round of tariffs that look set to be imposed on its exports to China.
---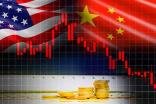 Mixed messages as US-China trade war intensifies before talks announced 27 Aug 2019
Just days after the US and China intensified their tit-for-tat trade spat with the introduction of further tariffs, there may be better news on the horizon.
---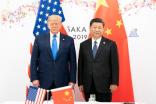 US announces changes to China tariff plans 13 Aug 2019
The US government today (13 August) set out changes to the tariffs Washington plans to levy on imports from China.
---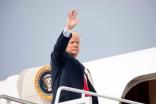 Trump withdraws threat of tariffs on Mexico 10 Jun 2019
President Trump has "indefinitely suspended" his threat to levy tariffs on goods from Mexico, after claiming a deal has been reached on immigration into the US.
---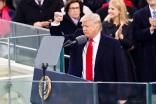 Trump plans tariff on all Mexican goods 31 May 2019
President Trump has threatened Mexico with a tariff on all goods shipped to the US, demanding the country stops what he says are illegal immigrants crossing the border.
---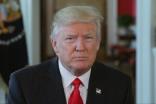 President Trump threatens to escalate trade war with China through new tariff hikes 7 May 2019
US President Donald Trump has used social media to weigh in on the on-going trade war between his country and China.
---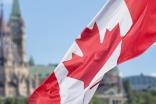 Canada dairy farmers blast deal to succeed NAFTA 1 Oct 2018
The organisation representing dairy farmers in Canada has reacted angrily to the signing of the successor to the NAFTA trade deal, which looks set to allow US dairy farmers greater access to the Canadian market.
---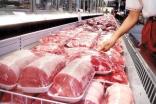 US pork producers hail new tripartite trade agreement 1 Oct 2018
The body representing US pork producers has praised the new US-Mexico-Canada trade deal, which preserves zero-tariff access for American pork to the other two countries.
---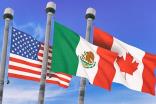 US dairy farmers 'gain access to Canada' as part of new trade deal 1 Oct 2018
A new trade agreement has been agreed between the US, Canada and Mexico to replace the NAFTA pact.
---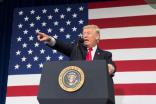 Food to fore as US finalises Chinese imports tariff list 18 Sep 2018
The US has upped the ante in its trade war with China by finalising the list of imported products, worth an estimated US$200bn, to be hit by tariffs.
---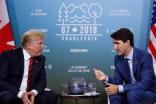 Trump threatens to leave Canada out of new NAFTA trade pact 3 Sep 2018
President Donald Trump has threatened to leave Canada out of the ongoing trade negotiations for a deal outside of NAFTA unless Ottawa agrees to new terms.
---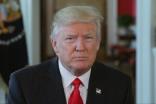 US moves closer to revamped trade deal with Mexico 28 Aug 2018
President Donald Trump has reached a preliminary "modernised" trade deal with Mexico as part of negotiations to revamp the North American Free Trade Agreement.
---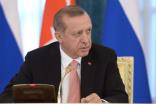 US food products hit as Turkey escalates tariff spat 15 Aug 2018
Turkey has slapped additional tariffs on US imports including rice and fruit, escalating a spat with President Donald Trump and piling more pressure on the country's embattled currency.
---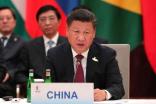 Range of food features in China's new tariff salvo at US 6 Aug 2018
Scores of food products feature on a new list of more than 5,000 US goods on which China is planning to impose additional tariffs of 5-25%.
---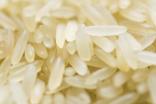 Food targeted as US reveals new China tariffs 11 Jul 2018
The US government is planning to up the ante in its trade war with China by slapping tariffs on an additional US$200bn worth of Chinese imports.
---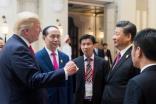 Trump ignites trade war as China counter-attacks US tariffs 6 Jul 2018
President Donald Trump effectively kicked off a trade war with China today (6 July) as tariffs on US$34bn of imports went live, putting further pressure on global stock markets as the Asian country retaliated.
---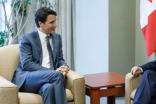 Food products at heart of Canada's retaliatory tariffs 2 Jul 2018
Canada has introduced tariffs on a large number of US exports - including many food products - in response to President Trump's decision to tax Canadian steel and aluminium entering the US.
---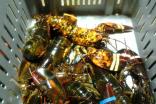 US food producers to be hit by Chinese retaliatory tariffs 18 Jun 2018
China has listed 545 US products on which it will impose new tariffs - including many food items - in response to the US announcement on Friday (15 June) it will impose additional tariffs on US$50bn worth of Chinese goods.
---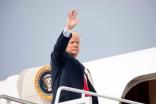 Food machinery on Trump's list of tariffs for China 15 Jun 2018
A range of food manufacturing equipment features on the list of products from China on which the US today (15 June) imposed tariffs.
---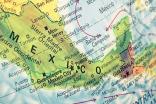 Mexico confirms tariffs on US pork 6 Jun 2018
Mexico has slapped tariffs on pork from the US in response to President Trump's tariffs on steel from the country.
---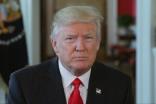 Trump's tariff measures prompt swift retaliation from trading partners 1 Jun 2018
The EU, Canada and Mexico have retaliated to President Trump's imposition of tariffs on their steel and aluminium exports with plans to slap duties on food imports from the US.
---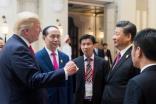 Cargill has 'significant concerns' over US-China trade spat 15 May 2018
US agri-food giant Cargill has expressed fears about an escalating trade war between the US and China.
---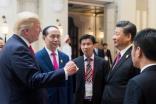 Beef, food machinery now caught in US-China trade spat 4 Apr 2018
The trade row between the US and China has intensified in the last 24 hours with both countries issuing details on further tariffs and with the food industry again caught in the crossfire.
---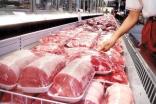 China imposes tariffs on 128 US products in retaliation to Trump's measures 3 Apr 2018
China has slapped tariffs on 128 US products, including imports of pork and certain fruits, in retaliation for President Donald Trump's levies on Chinese steel and aluminium.
---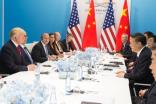 Steel spat escalates as China slaps tariffs on $3bn of US imports 23 Mar 2018
China has slapped tariffs on US$3bn of American imports in retaliation for President Donald Trump's measures on steel and aluminium shipments.
---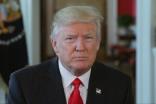 Trump set to waive metal tariffs for EU and six other countries 23 Mar 2018
US President Donald Trump appears to have capitulated on his pledge to impose import tariffs on steel and aluminium from the European Union.
---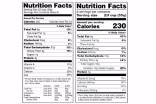 NAFTA talks 'see US pressure on nutrition labelling' 22 Mar 2018
The US is reported to be putting trade ahead of public health in its North American Free Trade Agreement (NAFTA) negotiations with Canada and Mexico.
---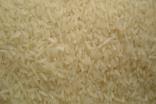 Brussels issues draft list of US foods facing retaliatory duties 19 Mar 2018
Brussels has released a draft list of products that may be subject to retaliatory EU duties, as a response to the erection of US import duties on aluminium and steel imports.
---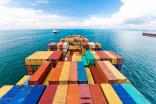 CPTPP countries sign Pacific trade pact 9 Mar 2018
The 11 remaining countries of the Trans-Pacific Partnership (TPP) have signed their revised version of the multilateral trade pact without the US, reviving a deal set to slash tariffs and foster trade in a marketplace worth close to around US$13.5trn.
---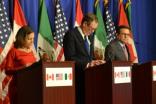 NAFTA negotiations to extend into 2018 amid US frustration 20 Oct 2017
After four rounds and 22 days of talks squeezed into just over two months, negotiators working to modernise the North American Free Trade Agreement (NAFTA) have admitted to new challenges in the discussions, which are now expected to extend into the first quarter of next year.
---
Trump, Brexit puts global M&A in freefall - study 7 Jul 2017
Political upheaval around the world, including Brexit and the rise of Donald Trump, have pushed mergers and acquisitions in the FMCG area to their lowest levels for five years, a new report has said.
---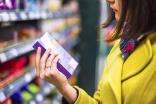 Trump delays changes to Nutrition Facts labels in US 13 Jun 2017
The US government has pushed back the planned introduction of changes to the Nutrition Facts labels used on food sold in the country.
---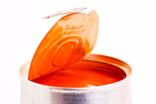 US canned food industry cautions Trump against tinplate steel tariff 13 Jun 2017
The US canned food industry has called on the Trump administration to exclude tinplate steel from any potential trade tariffs or import restrictions to avoid "potential increases in manufacturing cost" and job losses.
---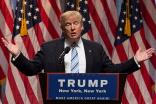 Paris climate partners resolute but US cash will be missed - column 5 Jun 2017
Ben Cooper examines the implications of the US withdrawal from the Paris climate agreement.
---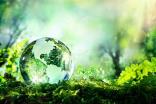 Trump pulls out of Paris climate deal - industry and NGO reaction 2 Jun 2017
President Trump yesterday (1 June) fulfilled one of his campaign pledges by withdrawing the US from the 2015 Paris climate accord. The deal commits signatories to keeping rising global temperatures "well below" 2C above pre-industrial levels and "endeavour to limit" them to 1.5C. However, Trump believes the agreement would hit the US economy. Some of the biggest names in the food sector have hit out at the decision.
---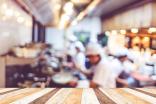 US delays new rules on menu calorie counts 2 May 2017
The US Food and Drug Administration (FDA) is extending the date for menus to comply with new nutritional labelling rules - including a requirement to publish calorie counts - by one year.
---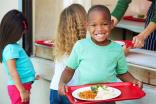 Trump relaxes US salt reduction targets for school meals 2 May 2017
The US government has unveiled a revised school meals policy that relaxes previous target deadlines designed to reduce salt content.
---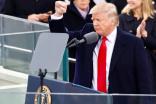 Trump eyes cuts to USDA, FDA cash this fiscal year 29 Mar 2017
Donald Trump has set out cuts he wants the US Congress to make on the budgets of the US Department of Agriculture and the US Food and Drug Administration in the remaining months of the current fiscal period.
---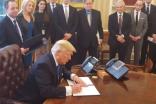 US food industry hesitant amid Trump's dizzying pace - comment 31 Jan 2017
Donald Trump's first 11 days in the White House has seen a series of executive orders and, while some have provoked a storm of global headlines, the US food industry is trying to digest what impact the new President could have on the sector. As Ben Cooper writes, so far, the US food industry has been reluctant to comment but that may soon have to change.
---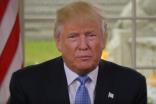 US food firms call on Trump to "preserve gains" from NAFTA 25 Jan 2017
Dozens of US food companies have signed a letter to US President Donald Trump offering to work with his administration on ways to "modernise" the North American Free Trade Agreement to, as they see it, "preserve and expand upon the gains achieved" from the deal so far.
---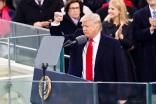 Trump pulls US from Trans-Pacific Partnership deal 23 Jan 2017
Donald Trump formally removed the US from the Trans-Pacific Partnership trade agreement today (23 January), fulfilling a pledge the US President made during the election campaign.
---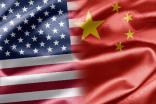 One major investment bank believes US-China trade war unlikely 23 Jan 2017
Although risks of trade friction have increased with Donald Trump's election as US President, a research note from investment bank Credit Suisse sees an all-out trade war between the country and China as unlikely.
---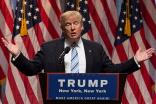 Trump presidency seen as negative for global food trade - survey 20 Jan 2017
The global food industry believes international trade could become more restricted under Donald Trump as the property magnate-turned-politician prepares to be sworn in as US President later today (20 January). 
---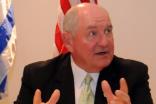 Trump nominates ex-Georgia Governor Sonny Perdue USDA Secretary 20 Jan 2017
US President-elect Donald Trump has nominated Sonny Perdue, the former Governor of the state of the Georgia, as the Secretary of the country's Department of Agriculture.
---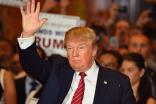 Canada food prices set to rise in 2017 on "Trump impact" 7 Dec 2016
Canada can expected to see a "sharp increase" in food prices in 2017 as a result of higher import costs and the impact of the incoming Trump administration in the US, according to a new report.
---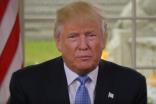 President-elect Trump to pull US out of TPP trade agreement 22 Nov 2016
President-elect Donald Trump has said the US will quit the Trans-Pacific Partnership (TPP) free trade deal on his first day in the White House.
---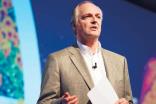 Unilever, Danone CEOs underline support for Paris climate change deal 18 Nov 2016
Unilever CEO Paul Polman and Danone chief executive Emmanuel Faber are among a clutch of senior industry executives to reiterate their support for the implementation of the Paris Agreement on climate change, amid fears President-elect Donald Trump may look to remove the US from the deal.
---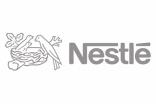 Nestle plays down concern over Trump-led US imposing duties on Mexico 16 Nov 2016
Nestle has played down the impact any future move from the US to impose duties on products made in Mexico and sold in the north of the boarder would have on its business.
---
Post-Trump victory, TPP trade deal appears dead 15 Nov 2016
The Obama administration appears to have conceded the landmark Trans-Pacific Partnership (TPP) trade deal will not be pushed through in the lame-duck session of Congress before Donald Trump is inaugurated in January.
---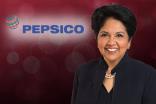 Food market quotes of the week - PepsiCo's Nooyi on Trump, ABF on Brexit, Danish Crown on plans for growth 11 Nov 2016
The election of Donald Trump as President of the United States shook the world and, as we moved through the week, some business leaders started to react to the news.
---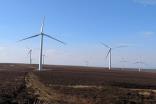 Mars invests in wind farm, urges action on climate change 11 Nov 2016
US chocolate maker Mars Inc called on the business community and global leaders to take "bold" action on climate change at it unveiled plans to open its third wind farm, to be located in Mexico. 
---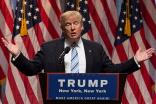 How will Trump's presidency affect the global food industry?  9 Nov 2016
Republican Donald Trump has beaten front-runner Hillary Clinton in the race to become the forty-fifth President of the United States of America. His eleventh-hour election success defied the pollsters as first the key swing state of Florida fell, followed by North Carolina, Ohio and finally Pennsylvania. With big business largely backing Clinton, pundits are framing Trump's win as further evidence of disillusionment with the so-called political and business classes. just-food examines the implications of the election result for the global food sector. 
---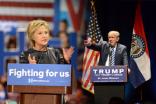 How food policy may feature in the White House after November - analysis 6 Sep 2016
Food policy may not have been much discussed in the campaigns of either of the White House hopefuls so far, but when Hillary Clinton or Donald Trump takes office many of the new President's policy decisions will, either directly or indirectly, impact on the food sector. Ben Cooper casts an eye ahead to the coming four years.
---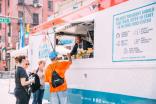 Food campaigners fight to be heard amid US Presidential hubbub - interview 6 Sep 2016
Activists, industry advocates and many consumers would like food to be a more prominent issue in major elections, such as the current race to the US White House. History, Ben Cooper writes, may suggest this is a forlorn hope but, speaking to Claire Benjamin DiMattina of the Plate of the Union campaign, it is clear advocates do not believe it is a futile endeavour.
---