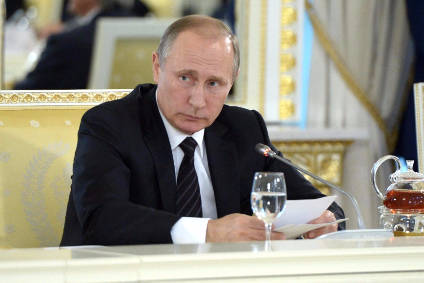 Russia's embargo on western food products
Moscow slapped a ban on a range of food imports from markets including the US and the EU in the summer of 2014 - and it still holds.
---
---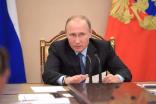 Russia's EU food embargo to last throughout 2018 3 Jul 2017
Russia President Vladimir Putin has decided to extend for another year the existing restrictions on imports of food and agricultural products from the EU - although the Kremlin has yet to decide whether it will prolong the embargo on the other markets it has covered, which include the US.
---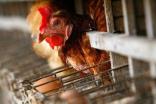 Russia tightens food embargo with poultry imports ban 13 Feb 2017
Russia is introducing a temporary ban on imports of a range of poultry meat products from several European Union countries to combat the potential spread of avian influenza – in a move that tightens an earlier food embargo targeting western nations.
---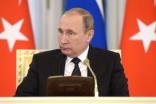 Putin 'wants Russia food embargo to last as long as possible' 29 Nov 2016
Vladimir Putin has reportedly said he wants Russia's ban on certain food imports to run for as long as possible.
---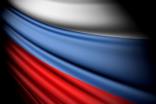 Russia expands trade embargo on western foods to 2017 1 Jul 2016
Russian President Vladimir Putin has extended Russia's ban on imports of western food until the end of 2017.
---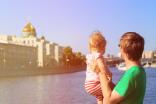 Russia eases food embargo with tweak over baby food 3 Jun 2016
The Russian government has decided to slightly relax its embargo on imports of food and agricultural products, with an adjustment centred on baby food.
---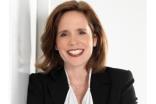 Arla Foods CFO Natalie Knight weighs prospects for dairy group - the just-food interview, part two 20 Mar 2016
This year looks set to be another challenging one for the dairy sector, amid concerns over the momentum of economies in emerging markets and commodity prices remaining in the doldrums. Natalie Knight, the CFO of European dairy giant Arla Foods, talks to Dean Best about the co-operative's outlook and insists there are opportunities for growth.
---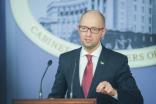 Ukraine issues food embargo on Russia 4 Jan 2016
Ukraine is to introduce a ban on a number of Russian food items in retaliation to restrictions on its own products enforced by Moscow on 1 January.
---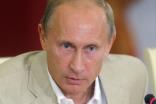 Russian producers "fail to cover embargo in most categories" 15 Dec 2015
Russian food producers have failed to raise their output sufficiently to fully compensate for the gap left by the country's ban on western food importers, the Central Bank of Russia has said.
---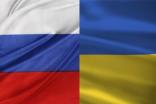 Ukraine predicts losses of $600m from Russia food ban 19 Nov 2015
Ukraine has estimated it could lose up to US$600m in exports to Russia during 2016, after Moscow announced it is to impose a ban on the country's food imports starting on 1 January.
---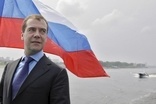 Russia adds four countries to import restrictions 13 Aug 2015
Russia has announced plans to restrict food imports from a further four countries for their support for the EU's extension of sanctions on Moscow.
---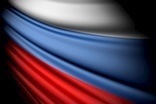 Russian authorities "burn western food" 10 Aug 2015
Russian authorities are seizing and destroying food manufactured in Western countries in a crackdown to support the government's trade sanctions.
---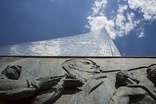 BRICs and beyond: How Russia's embargo affects domestic firms 6 Jul 2015
Russia recently extended its ban on various food imports from Western countries including the US and EU. The move provides Russian food makers with an opportunity to gain market share but it also presents those operating in the market with a number of challenges. Sam Skove reports.
---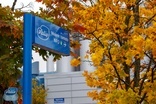 Valio cutting costs, mulling 320 job cuts 20 Apr 2015
Valio, the Finnish dairy group, has begun negotiations with around 2,900 employees with the expectation that 320 positions will be eliminated from its operations division and head office.
---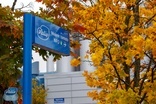 Valio FY sales tumble as Russia ban bites 4 Mar 2015
Finland-based dairy group Valio has reported a 4% fall in annual sales, a sign of how the business was affected by Russia's embargo on EU dairy products.
---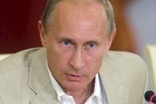 2014 in review: the year's most-read analysis on just-food 16 Dec 2014
Our analysis of the key developments and trends in emerging markets - both within the countries and how local companies are eyeing expansion - attracted your attention in 2014.
---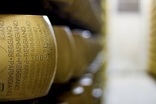 Italy warns of EUR200m hit from Russia ban 22 Oct 2014
The cost to Italy's food and agricultural sector of Russia's restrictions on EU imports could be EUR200m, Italian producers have warned.
---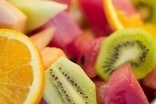 EU launches fresh support for Russia-hit fruit, veg growers 30 Sep 2014
The European Commission has announced EUR165m (US$208m) in new emergency measures to support fruit and veg growers affected by the ban on exports to Russia.
---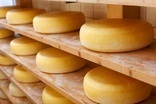 EU: Brussels ends cheese storage scheme sparked by Russia ban 24 Sep 2014
The European Commission has closed the storage aid it had put in place for cheese producers in the wake of Russia's ban on EU imports.
---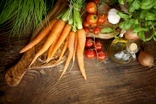 EU shuts down EUR125m emergency fund for producers 11 Sep 2014
Just days after Copa-Cogeca's groans the EU's measures to support fruit and veg producers after Russia's import ban were "not nearly enough", the European Commission has put a temporary halt on the measures citing "a disproportionate surge in claims".
---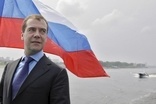 Russia sets out plans to invest in agriculture 9 Sep 2014
Dmitry Medvedev has announced Moscow's plans to invest "tens of billions of roubles" into the country's agriculture sector, a move that would appear a way to alleviate the impact within Russia of its food embargo.
---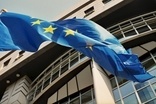 EU farmers demand more help after Russia ban 8 Sep 2014
Copa-Cogeca has called on the European Commission to roll out further support measures for producers hit by the Russia ban on EU agricultural products saying EUR125m is "not nearly enough".
---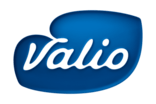 RUSSIA: Valio lactose-free imports stopped at border 29 Aug 2014
Four trucks containing Valio's lactose-free products were stopped at the Russian border over issues with certification - the latest setback for the Finnish dairy in a major export market.
---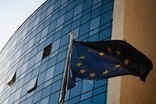 EU: Brussels backing for dairy farmers after Russia ban 28 Aug 2014
The European Commission said today (28 August) it would intervene in the bloc's dairy sector to help farmers affected by the Russian ban on dairy products from the market.
---
Brussels ready to move again to help Russia-hit EU producers 26 Aug 2014
Fresh produce growers in the EU have secured assistance from the European Commission in the wake of the Russian embargo and Brussels has indicated it would be prepared to step in again.
---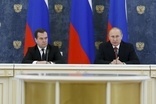 RUSSIA: Moscow eases ban on food imports 21 Aug 2014
Russia has announced it is easing some of the restrictions it has imposed on food imports.
---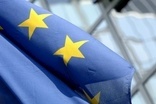 EU: Brussels to grant Russia-hit growers EUR125m fund 18 Aug 2014
The European Commission has announced EUR125m (US$167m) in emergency funding for growers hit by the Russia ban on agricultural imports.
---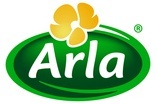 DENMARK: Arla confirms extent of job cuts after Russia ban 18 Aug 2014
Arla Foods has confirmed it will cut 79 jobs in Denmark as it readjusts production in the wake of Russia's ban on dairy imports from the EU.
---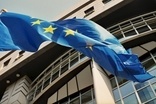 EU/RUSSIA: Brussels to further assist fruit, veg growers 15 Aug 2014
The European Commission is poised to intervene in fruit and vegetable markets in the EU following Moscow's food embargo and may withdraw supplies of vegetables to avoid a collapse in prices.
---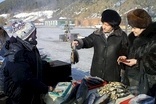 NORWAY: Oslo, industry seek fresh markets after Russia ban 15 Aug 2014
Moscow's retaliatory trade sanctions have sparked a joint initiative between the state and food industry in Norway to identify substitute export markets.
---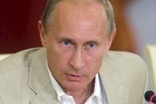 In the spotlight: What could be impact of Russia's embargo? 11 Aug 2014
In a tit-for-tat move, Russian President Vladimir Putin announced a year-long ban on on food imports from countries participating in the imposition of sanctions on Russia. Confident the country can be self-sufficient, Putin and Prime Minister Dmitry Medvedev have urged local producers to take advantage of the opportunity, and get their products on supermarket shelves. But are they up to the task? And what does this mean for global exporters to Russia? Hannah Abdulla reports.
---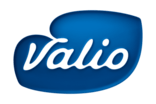 FINLAND: Dairy group Valio to axe jobs after Russia ban 11 Aug 2014
Finnish dairy manufacturer Valio has said it will be cutting jobs as a result of Russia's ban on EU food imports.
---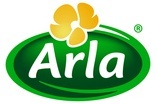 DENMARK: Russia embargo to hit jobs at dairy giant Arla 8 Aug 2014
Arla Foods has told just-food Russia's decision to ban dairy products from the EU will lead to redundancies in its home market of Denmark.
---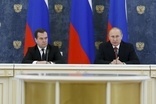 Quote, unquote: Reaction to Russia food import ban 7 Aug 2014
In a politically motivated move, Russian President Vladimir Putin signed a decree banning the import of certain agricultural products from countries that have imposed sanctions on it over the Ukraine crisis. A list issued today outlined the countries affected included Canada, Australia, the US, the EU and Norway. Foodstuffs banned include meat, poultry, dairy, fish, fruit and veg.
---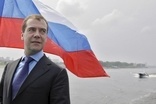 UPDATE: US, EU, Canada and Oz imports on Russia hit-list 7 Aug 2014
Russia has issued the list outlining which foodstuffs it has banned from entering the country - with products from the US, the EU, Australia, Canada and Norway affected.
---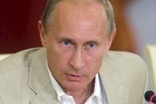 RUSSIA: Putin to ban agri-food imports following sanctions 7 Aug 2014
Vladimir Putin has signed a decree for restrictions on agricultural products and food from countries imposing sanctions on Russia over the crisis in Ukraine.
---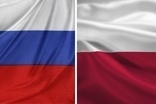 RUSSIA: Moscow blocks Polish fruit, veg imports, mulls EU ban 31 Jul 2014
Russia has slapped a temporary ban on fruit and vegetable imports from Poland, claiming the products breach its standards.
---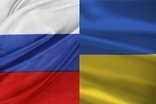 RUSSIA: Moscow bans canned products from Ukraine 29 Jul 2014
Russia's agricultural watchdog has announced a ban on imports from Ukraine of canned vegetables, fruit and fish.
---