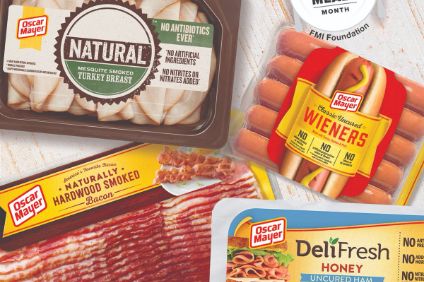 Under-pressure Kraft Heinz in spotlight
The US-based food giant is finding the going tough, squeezed by private label and more agile, on-trend brands.
---
---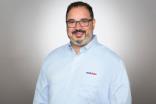 Kraft Heinz CEO plans innovation shake-up 1 Nov 2019
Kraft Heinz's recently-installed chief executive has pointed to the "excellent progress" being made but said the US food giant is "still far from where we should be".
---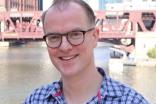 "We're looking 10 years forward" - Evolv Ventures' Steve Sanger on strategy of Kraft Heinz's investment fund 24 Sep 2019
Like many large food companies, Kraft Heinz has an investment fund looking to back start-ups. How can Evolv Ventures help the under-pressure giant?
---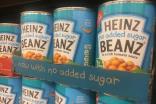 Markets in limbo after Kraft Heinz disappoints again – key takeaways on H1 results 12 Aug 2019
Kraft Heinz reported another set of disappointing financial results last Thursday (8 August). Simon Harvey presents what you need to know.
---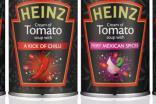 Falling sales, more impairment charges at Kraft Heinz 8 Aug 2019
Kraft Heinz's shares curdled today (8 August) after the baked beans and ketchup maker reported falling half-year sales and profits - and another round of impairment charges.
---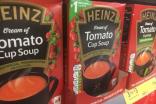 3G Capital founder Lemann 'calls Kraft Heinz venture a failure' 9 Jul 2019
One of the founders of 3G Capital, the co-owner of US food giant Kraft Heinz, has spoken out about the venture.
---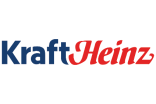 Kraft Heinz restates financial results linked to accounts probe amid employee "misconduct" 7 May 2019
US consumer goods giant Kraft Heinz is restating its financial results for two consecutive years as a result of an internal investigation.
---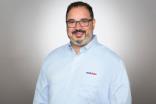 Kraft Heinz names AB InBev exec Miguel Patricio CEO 23 Apr 2019
Kraft Heinz, the US food giant facing questions over its direction, has appointed a new chief executive.
---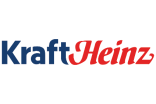 Kraft Heinz facing US lawsuit over 3G-linked shares transfer 1 Mar 2019
Embattled Kraft Heinz is facing a lawsuit questioning the actions of its controlling shareholder six months before it announced a multi-billion dollar writedown and huge losses.
---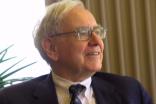 Berkshire Hathaway overpaid for Kraft, says Warren Buffett 25 Feb 2019
Investor Warren Buffett has spoken to US business news channel CNBC about the price his Berkshire Hathaway business paid for food group Kraft Heinz.
---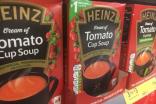 Kraft Heinz loses $16bn off market value after shares plummet 25 Feb 2019
US food group Kraft Heinz has seen its market value change dramatically after a hectic day's trading on the stock market.
---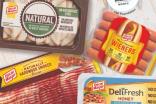 "Our model is working," insists Kraft Heinz after $15bn writedown 22 Feb 2019
US food heavyweight Kraft Heinz has issued a robust defence of its strategy after booking a huge writedown of more than US$15bn.
---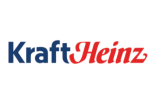 Kraft Heinz reports huge loss related to $15bn writedown amid probe by securities regulators 22 Feb 2019
Kraft Heinz has instigated a multi-billion dollar writedown on some of its major brands, resulting in a huge fourth-quarter loss.
---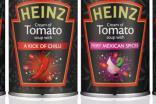 Kraft Heinz under investor pressure to go private 7 Nov 2018
Kraft Heinz is coming under pressure from one of its largest investors following the release of lower-than-expected third-quarter earnings.
---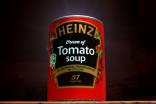 Kraft Heinz "confident profitability will improve" 5 Nov 2018
Kraft Heinz has told analysts it is confident its profitability will improve after the US food giant booked a year-on-year decline in earnings in the third quarter.
---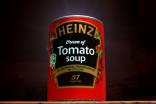 We don't want any "long-term regrets" on M&A, says Kraft Heinz CEO 6 Aug 2018
Kraft Heinz CEO Bernardo Hees, presiding over a business facing ongoing speculation over its next M&A move, has said the US group does not want to strike deals that would make the company "happy for a quarter" but then regretful months later.
---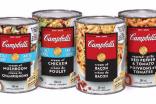 Why Kraft Heinz should steer clear of Campbell 26 Jun 2018
Dean Best is unsure whether, as has been reported in the US, Kraft Heinz should be looking at a possible move for Campbell Soup Co.
---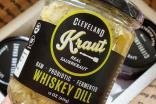 Kraft Heinz reveals first Springboard incubator cohort 14 May 2018
Food giant Kraft Heinz has announced the five companies that will take part in its inaugural Springboard Brands' incubator programme.
---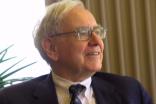 Warren Buffett - no back-up deal for Kraft Heinz after Unilever snub 27 Feb 2017
Warren Buffett has said Kraft Heinz has not prepared "a back-up deal" in the wake of Unilever rejecting the US group's proposed takeover offer.
---