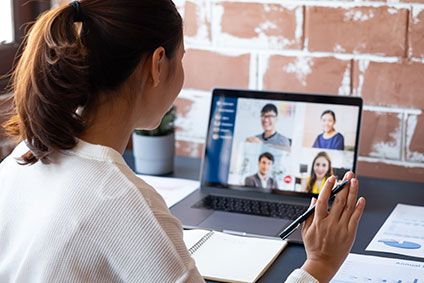 What might 'beyond Covid-19' look like?
Boardrooms are trying to figure out how the food industry might take shape post-Covid-19. We're here to help.
---
---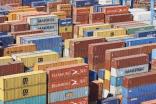 Trading through Covid-19 and beyond, daily food industry updates – Wednesday 23 December (free to read) 23 Dec 2020
Daily updates on how Covid-19 is affecting the world's packaged food sector – and how executives see the market and consumer behaviour taking shape in the months ahead.
---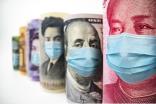 How could food industry M&A take shape in 2021? 4 Jan 2021
We speak to four experienced M&A advisers about how they expect deal-making in the packaged-food industry to take shape in 2021.
---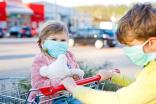 Under the cloud of Covid-19, the US food industry must follow these five collective actions in 2021 17 Dec 2020
just-food's Stateside columnist Victor Martino has put forward five actions the industry should follow during what looks set to be another year shaped by Covid-19.
---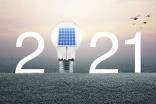 Why there'll be no return to business as usual for global food industry in 2021 1 Dec 2020
We reflect on the sustainability issues facing the industry in 2021. Might there be a shift in how long-standing challenges facing the global food system are addressed?
---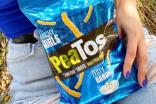 US snackers will return to healthier options post-Covid, suppliers say 19 Nov 2020
US consumers who have turned to comfort foods during Covid-19 will again seek better-for-you snacks once the pandemic is over, manufacturers have told an investor conference.
---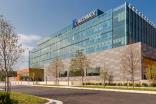 McCormick chief upbeat on future for home-cooking 10 Nov 2020
Lawrence Kurzius, the CEO of US spices and sauces giant McCormick, discussed outlook for home-cooking, for e-commerce – and for foodservice.
---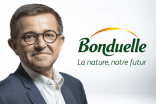 Bonduelle deputy CEO Gregory Sanson on long-term impacts of Covid-19, resilience and M&A – the just-food interview part 2 1 Oct 2020
Bonduelle's deputy CEO Gregory Sanson weighs up Covid could affect working practices in the longer term, sets out his thinking on foodservice and talks M&A plans.
---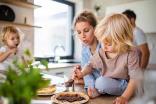 How US brands can exploit shift to at-home consumption 21 Sep 2020
After years of gains for foodservice in the US, Covid-19 has boosted demand for food to eat at-home. How can packaged-food companies protect those gains longer term?
---
Covid-19 – How food majors are adapting to homeworking 14 Sep 2020
Covid-19 has seen increased home-working, often with flexible hours. We explore the challenges and opportunities for packaged-food companies as new working habits look set to stay.
---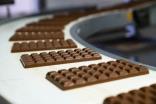 The questions you must ask when cutting SKUs 1 Sep 2020
Covid-19 has prompted manufacturers to step up reviews of SKU counts. What should manufacturers be considering as they try to tailor ranges to the volatile trading environment?
---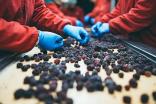 Covid-19, technology and the food supply chain – strained, but not broken 26 Aug 2020
Lockdowns have put incredible pressure on the supply chain, which coped admirably with the system shock. But there are improvements to make if it is to maintain resilience.
---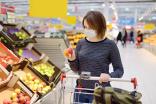 Demand for local food to last beyond Covid-19 12 Aug 2020
As lockdowns ease, there are signs consumer demand for local food – which grew during the height of the pandemic – is sticking around, according to GlobalData Consumer.
---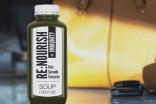 Beyond Covid-19 – will consumer interest in immunity endure? 6 Aug 2020
Covid-19 has pushed immunity claims up the NPD agenda. Andy Coyne asks whether the claims stack up and whether this is a trend here to stay once the dust settles on the virus.
---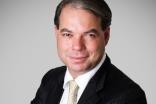 "I'm afraid 2020 and 2021 will be not normal" – Oppenheimer's Jeroen van den Heuvel on deal-making in packaged food 1 Jul 2020
Oppenheimer's Jeroen van den Heuvel has worked on food M&A for 20 years. He explains how Covid-19 has affected activity in Europe and argues the next 18 months will remain unusual.
---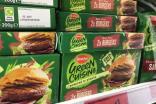 Beyond Covid-19 – will frozen food see long-term boost in UK? 22 Jun 2020
Frozen-food sales in the UK have enjoyed a bounce, immediately before and after the lockdown. Simon Harvey takes a look at what the near-term future holds.
---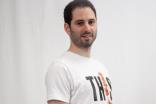 "Foodservice is the most exciting part of our outlook when Covid-19 clears" – Andy Shovel, co-founder of UK meat-free brand This, the bitesize interview 20 May 2020
UK brand This, one of a flurry of firms looking to ride rising consumer interest in meat alternatives, talks adapting to Covid-19 hit, competition and optimism for foodservice.
---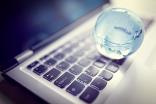 How could Covid-19 change how we think about food? 11 May 2020
Ben Cooper looks at the possible lasting effects of the Covid-19 pandemic on consumer attitudes to food and on the global food system.
---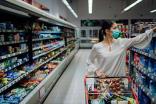 Beyond Covid-19 - what will the 'new normal' mean for premium food brands? 6 May 2020
Andy Coyne looks at the prospects for premium brands in the likely recessionary climate post-Covid-19 and weighs up the impacts a downturn might have.
---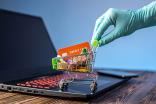 How will Covid-19 shape direct-to-consumer platforms? 30 Apr 2020
The coronavirus pandemic has shaken up the way we shop - but how might that influence the manufacturer's approach to direct-to-consumer services in the longer term?
---