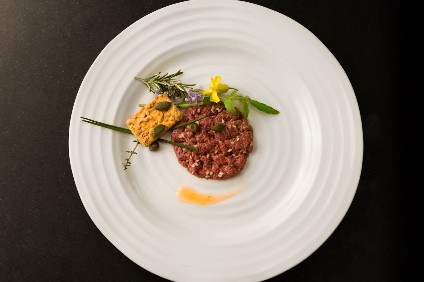 What's the outlook for cell-based food?
Seen as a sustainable and animal-friendly way of feeding the world, the nascent area of cell-based is attracting a lot of attention from investors.
---
---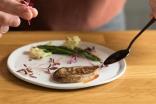 Can cell-based meat not cost the earth? 5 Mar 2021
Andy Coyne looks at recent developments surrounding cell-based meat, where attempts to cut production costs will be critical in any efforts to launch commercially-viable products.
---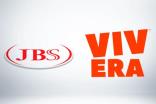 Eyeing alternatives – meat companies with stakes in meat-free and cell-based meat 20 Apr 2021
With plant-based products growing in popularity and investment in lab-created products on the rise, we present a guide on how meat manufacturers are investing in the area.
---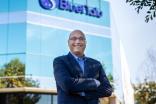 Cell-seafood firm BlueNalu interested in Asia test in wake of US approval 21 Jan 2021
The fledgling Californian company, which this week announced more fundraising, is eyeing markets outside its home turf.
---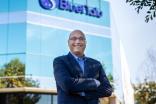 Thai Union backs US cell-seafood firm BlueNalu 20 Jan 2021
BlueNalu, a US firm developing cell-based seafood, has secured fresh funding – with one of the world's largest seafood groups among the backers.
---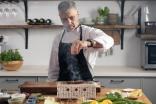 Aleph Farms to develop cell-based meat products in Japan with Mitsubishi 5 Jan 2021
Israeli cell-based meat business Aleph Farms has formed an alliance with a major corporation to develop lab-cultivated meat products in Japan.
---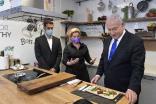 Israel to be alt-meat "powerhouse", proclaims Netanyahu 8 Dec 2020
Israel Prime Minister Benjamin Netanyahu has discussed the country's prospects as a centre for cell-based meat development.
---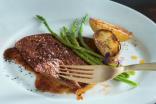 Singapore approval good news but cell-based meat still has way to go 3 Dec 2020
Andy Coyne asks whether the Singapore regulator's approval of the sale of cell-based meat has brought the prospect of seeing such produce on supermarket shelves any nearer?
---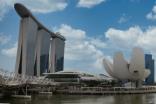 Singapore gives green light to cell-based meat 2 Dec 2020
Singapore has given the all-clear for meat created in a laboratory to be sold there, it has been revealed.
---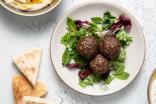 A question of scale – the growing pains of cell-based meat 17 Aug 2020
Andy Coyne examines the state of play of the cell-based meat industry and wonders when we will see their products outside of the lab.
---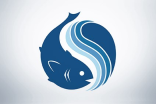 BlueNalu confident about cell-based cost conundrum 10 Jul 2020
The founder and CEO of the US cell-based seafood supplier has an eye on creating a "very profitable business in the cell-based category".
---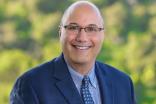 A bigger fish? BlueNalu CEO Lou Cooperhouse on the prospects for cell-based seafood 1 Jun 2020
Forecasts for cell-based protein can be striking but can the emerging industry fulfil predictions? US cell-based seafood supplier BlueNalu is bullish about its prospects.
---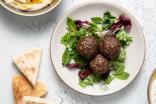 Memphis Meats secures multi-million funding to accelerate cell-based meat launch 22 Jan 2020
Cell-based meat start-up Memphis Meats of the US has secured new funding to bring its products to market.
---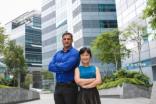 Cultured milk start-up TurtleTree Labs gets investor backing 20 Jan 2020
TurtleTree Labs, a Singapore company developing cell-based milk, has secured an undisclosed amount of funding from a group of investors.
---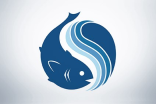 Nutreco extends reach in cell-based arena with BlueNalu partnership 17 Jan 2020
Nutreco in the Netherlands has entered another tie-up in the cultured-protein arena with a "strategic partnership" in the US.
---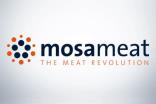 Cultured meat start-up Mosa Meat draws further investor backing 14 Jan 2020
Mosa Meat, a Netherlands-based cell-cultured meat start-up, has attracted further investment to bring its first product to market.
---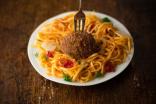 How can cell-based food reach scale? 23 Oct 2019
Interest in cellular agriculture is intensifying, with more companies forming and investors eyeing up the nascent sector. But can cell-based meat, dairy and seafood reach scale?
---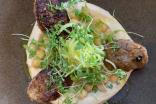 Future Meat raises millions of dollars for lab-grown development 10 Oct 2019
Future Meat Technologies, an Israel-based start-up specialising in lab-grown meat, has raised millions of dollars in a Series A funding round.
---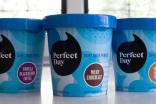 How "cultivated" meat and dairy might succeed 17 Sep 2019
The development of "cultivated" meat, dairy and seafood is gathering steam in the US - as is Big Food's interest in the emerging market. But how might the food go mainstream?
---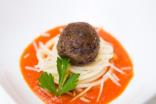 Cell-based meat companies join forces to find faster route to market 30 Aug 2019
Five cell-based meat start-ups have launched an initiative which they hope will create a faster route to market for their products.
---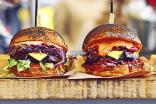 Cell-cultured, plant-based meats, not classic veggie fare, pose most risk to conventional category - study 13 Jun 2019
Consumption of meat alternative products made from plants and cell-cultured meats is likely to outpace the traditional vegan or vegetarian categories, a report suggests.
---