In-depth food features
By giving our journalists the freedom to write about subjects in more depth, these longer reads offer a deeper look into the big issues the food industry is facing along with extra background coverage, statistics, and comment.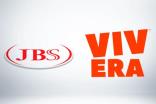 Eyeing alternatives – meat companies with stakes in meat-free and cell-based meat 19 Apr 2021
With plant-based products growing in popularity and investment in lab-created products on the rise, we present a guide on how meat manufacturers are investing in the area.
---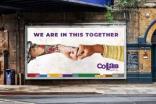 Hatching new ideas – Big Food's incubator and accelerator programmes 13 Apr 2021
Our guide to some of the main incubators and accelerators operated by major food manufacturers as they look to tap into some of the consumer trends shaping demand.
---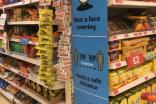 How might lessons learnt from Covid influence food company strategy? 6 Apr 2021
Simon Harvey assesses what food manufacturers can take forward from their experiences during the coronavirus pandemic.
---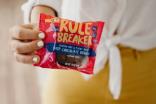 Big Food's stake in the future – in-house venture-capital funds 29 Mar 2021
Our guide to some of the in-house venture-capital funds operated by the world's major packaged-food companies.
---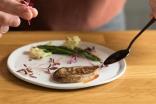 Can cell-based meat not cost the earth? 5 Mar 2021
Andy Coyne looks at recent developments surrounding cell-based meat, where attempts to cut production costs will be critical in any efforts to launch commercially-viable products.
---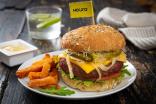 Plant-based meat's health challenges 4 Mar 2021
Meat-alternative companies are facing scrutiny over the health credentials of their products. Simon Harvey looks at the questions being asked and how manufacturers are reacting.
---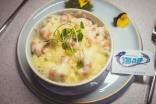 The alternative-seafood minnows eyeing the big catch of Asia 26 Feb 2021
A huge market for seafood, Asia could be a lucrative opportunity for companies offering plant-based alternatives – but challenges face the companies looking to reel in consumers.
---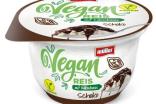 Plant-based priorities – dairy companies also in dairy-free 12 Feb 2021
just-food rounds up what the world's leading dairy businesses, or food majors with a significant dairy offering, are providing in the dairy-free product area.
---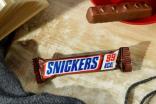 Why chocolate makers' sugar-reduction quest is so challenging 14 Jan 2021
As the fight against obesity continues in many developed countries, Ben Cooper examines the challenge of reducing the sugar content in chocolate.
---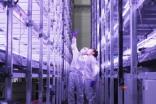 What are the prospects for vertical farming in Europe? 16 Dec 2020
The first phase of construction on Europe's largest vertical farm was completed and the companies behind the site are confident about the sector's outlook, David Green writes.
---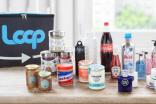 Reusable packaging – from green to grubby and back again? 23 Nov 2020
Covid boosted single-use packaging, causing concern progress on reusables had been dented. However, high-profile trials are taking place. What lies ahead for reuse and refill?
---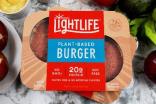 Dirty vegan to clean label – the questions facing plant-based products, ingredients and nutrition 5 Nov 2020
Questions about the processing behind plant-based alternatives to meat and dairy are growing. Is the criticism justified or is the buoyant industry being unfairly targeted?
---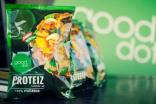 "It's going to be a marathon and it's going to be worth it" – weighing up the prospects for plant-based meat in India 6 Oct 2020
What is the opportunity in a country where meat consumption is relatively low and the quality of many of the meat-free products on sale has been deemed to be mediocre?
---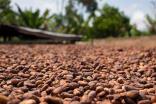 Cocoa partnership puts aside failures with bold new aims on child labour 9 Sep 2020
Attempts to tackle child labour in cocoa have over-promised and under-delivered. Could a new plan from multi-stakeholder body International Cocoa Initiative be different?
---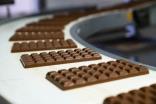 The questions you must ask when cutting SKUs 1 Sep 2020
Covid-19 has prompted manufacturers to step up reviews of SKU counts. What should manufacturers be considering as they try to tailor ranges to the volatile trading environment?
---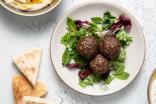 A question of scale – the growing pains of cell-based meat 17 Aug 2020
Andy Coyne examines the state of play of the cell-based meat industry and wonders when we will see their products outside of the lab.
---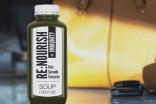 Beyond Covid-19 – will consumer interest in immunity endure? 6 Aug 2020
Covid-19 has pushed immunity claims up the NPD agenda. Andy Coyne asks whether the claims stack up and whether this is a trend here to stay once the dust settles on the virus.
---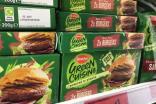 Beyond Covid-19 – will frozen food see long-term boost in UK? 22 Jun 2020
Frozen-food sales in the UK have enjoyed a bounce, immediately before and after the lockdown. Simon Harvey takes a look at what the near-term future holds.
---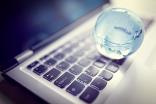 How could Covid-19 change how we think about food? 11 May 2020
Ben Cooper looks at the possible lasting effects of the Covid-19 pandemic on consumer attitudes to food and on the global food system.
---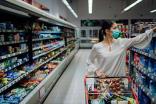 Beyond Covid-19 - what will the 'new normal' mean for premium food brands? 6 May 2020
Andy Coyne looks at the prospects for premium brands in the likely recessionary climate post-Covid-19 and weighs up the impacts a downturn might have.
---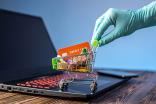 How will Covid-19 shape direct-to-consumer platforms? 30 Apr 2020
The coronavirus pandemic has shaken up the way we shop - but how might that influence the manufacturer's approach to direct-to-consumer services in the longer term?
---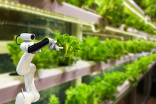 Machine dreams – the future of artificial intelligence in food and beverage operations 22 Apr 2020
Proponents of artificial intelligence say the tech can help feed a growing global population with greater efficiency. Lucy Britner looks at how manufacturers could tap into AI.
---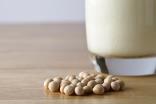 Why food companies have to get soy sorted 16 Apr 2020
Ben Cooper looks at the challenge manufacturers face in putting their soy supply chains on a sustainable footing and why it's so important to them and the planet that they succeed.
---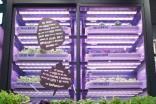 Can vertical farming ever become mainstream? 28 Jan 2020
Simon Harvey investigates whether vertical farming – growing fresh produce in a controlled environment – can become well-established in the market.
---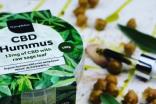 What's the outlook for CBD food in Europe? 24 Jan 2020
Recent comments from regulators in Europe have left some in the food industry worried about what's ahead for the region's nascent CBD food market. Simon Creasey explores further.
---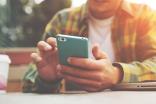 Over the influence? The future of social media 9 Dec 2019
In this latest edition of FUTURES, Lucy Britner explores what the next generation of social media platforms might look like – and what it means for food and drinks companies.
---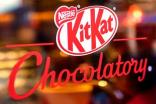 How should Big Food set up in direct-to-consumer? 3 Dec 2019
How should Big Food companies go about setting up a direct-to-consumer service? Simon Harvey investigates.
---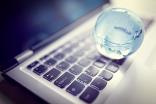 You've bought a brand. How can you take it into new markets? 11 Nov 2019
Big Food is snapping up smaller brands to inject some growth into their businesses. But how can large companies best roll out their new assets internationally?
---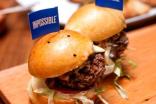 The rise of plant-based and the clean-label challenge 25 Oct 2019
We examine whether clean-label concerns among consumers will support the plant-based category's continued growth or present challenges.
---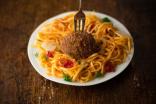 How can cell-based food reach scale? 23 Oct 2019
Interest in cellular agriculture is intensifying, with more companies forming and investors eyeing up the nascent sector. But can cell-based meat, dairy and seafood reach scale?
---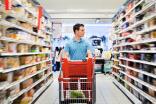 How overseas food SMEs can crack the US 23 Sep 2019
The opportunities for food SMEs presented by the US market are many - but so are the challenges. Speaking to companies and consultants, we set out how to make inroads Stateside.
---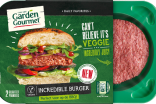 Why food industry must safeguard positive health message of plant-based protein 18 Sep 2019
As the plant-based meat and dairy markets explode, Ben Cooper sets out why food companies must ensure products deliver on nutritional value.
---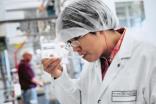 When should food companies outsource R&D? 27 Aug 2019
Simon Creasey analyses the growing trend for food companies to outsource their research and development - and weighs up why they might be looking outside their four walls.
---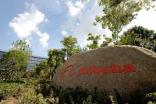 How should food companies work with Alibaba? 16 Aug 2019
Alibaba's online marketplace Tmall is soon mooted to overtake Walmart to become the world's largest B2C retailer. Naturally, food companies want to work with the Chinese behemoth.
---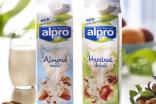 How can food companies ensure plant-based protein growth is sustainable? 10 Jul 2019
The growth in the plant-based protein market is good news for the planet. However, rising demand may create new sustainability issues in supply chains.
---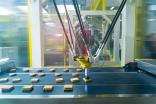 Should Europe's food majors make more use of co-manufacturing? 26 Jun 2019
The benefits of co-manufacturing can range from cutting costs to quickening innovation - but larger food companies in Europe use the practice less than peers in North America. Why?
---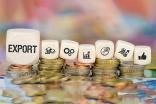 How should SMEs approach an export strategy? 22 May 2019
For many small- and medium-sized enterprises, breaking into overseas markets is a Herculean task. Simon Harvey takes a look at the priorities.
---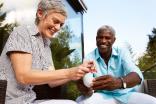 How food companies can make the most of longer lives 10 May 2019
The food industry has been ponderous in responding to the ageing global population. How can food companies effectively meet the needs of the growing ranks of older consumers?
---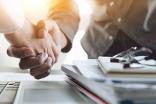 M&A as shortcut for Big Food's innovation 3 May 2019
Large players are buying niche brands, short-cutting R&D and buying immediate share. We discuss why and how M&A is part of Big Food's innovation.
---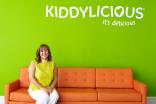 The preparation game - how can SME food businesses attract a buyer? 25 Apr 2019
Big Food is increasingly looking to acquire innovative SMEs operating in fast-growth categories but what does a small business need to do to attract a buyer? Andy Coyne reports.
---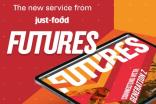 How can food companies connect with Generation Z? - just-food FUTURES Vol.6 23 Apr 2019
just-food's FUTURES service presents its latest free-to-read analysis, with Lucy Britner setting out how food companies should best market and sell to Generation Z.
---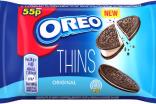 How to grow legacy brands 17 Apr 2019
Big Food still rules the roost in most product categories but legacy brand growth has stalled. Our US correspondent Victor Martino looks at how they can get their mojo back.
---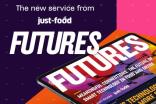 What's the outlook for smart technology in food and drink - just-food FUTURES, volume 5 18 Mar 2019
As consumers become more tech-savvy, smart technology in the home, shop and production facility will continue to change the way we manufacture, order, cook and store food.
---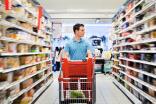 How consumers are making sustainability a growth opportunity 14 Mar 2019
We examine the commercial opportunities conscious consumerism represents and the link between a company's sustainability profile and its ability to capitalise.
---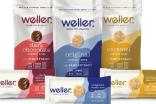 What is the outlook for the CBD consumables market in the US? 25 Feb 2019
More foods containing cannabidiol, the cannabis compound that doesn't get you high, are being launched in the US. Demand is rising. How could the CBD consumables market develop?
---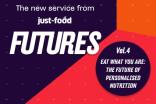 The future of personalised nutrition - just-food FUTURES vol. 4 13 Feb 2019
Consumers are starting to consider their genetic make-up to determine what they should eat and drink. just-food FUTURES surveys the outlook for personalised nutrition.
---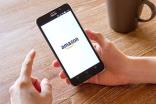 How your brand can win on Amazon in the UK 31 Jan 2019
What do brand owners - large and small - need to do to work successfully with Amazon in the UK? Simon Creasey takes a deep dive.
---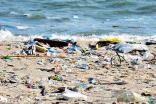 Are we heading for a plastic-free world? - just-food FUTURES analysis 18 Jan 2019
What should food companies do to align themselves with the growing concern over plastic? Will the industry ever do away with plastic completely? Our FUTURES service explores.
---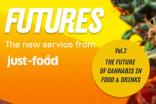 Heading for an all-time high - FUTURES surveys the prospects for cannabis-infused food and drink products 14 Dec 2018
The latest issue of just-food's FUTURES series of reports looks at the rapid rise of the use of cannabis in food and drinks products.
---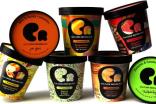 Can food multinationals enjoy benefits of scale and be more local? 4 Dec 2018
Some major food multinationals want to realise the benefits of getting closer to the consumer - but without losing the benefits of having scale. Can that be achieved?
---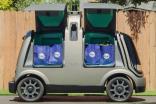 What is the future of autonomous delivery in food? 16 Nov 2018
just-food's new FUTURES service looks in-depth at how the fledgling area of autonomous delivery of food products could take shape.
---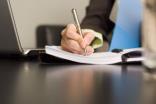 What can buying pacts between retailers mean for food manufacturers? 15 Oct 2018
With some major grocers in Europe working together on purchasing, Simon Creasey looks at the impact these tie-ups can have on suppliers.
---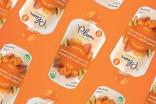 How big packaged food companies can create a challenger brand playbook of their own 28 Aug 2018
Acquiring challenger brands is one thing but how do big food businesses make a success of them when they are integrated into a very different corporate culture?
---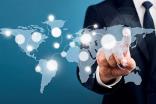 How should small and mid-sized food companies build new international markets? 19 Jul 2018
Export markets can be enticing for small- and medium-sized businesses but how should companies with limited resources already doing battle in competitive domestic markets expand internationally?
---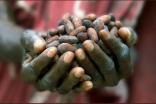 How do food companies ensure cocoa supply meets future demand - sustainably? 13 Jul 2018
Ben Cooper looks at food manufacturers' efforts to put their west African cocoa supply chains on a truly sustainable footing.
---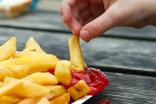 Can the food industry eliminate trans fats by 2023? 5 Jul 2018
The WHO wants industrially-produced trans fats removed from food by 2023. Major manufacturers have set the pace but the challenge is how to bring all food companies in all countries up to speed.
---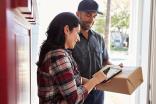 Should food majors develop subscription services? 20 Jun 2018
A growing number of fledgling companies are developing subscription businesses - but, so far, major manufacturers have shied away from moving into the market. Will interest from food companies rise?
---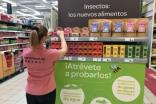 What are the prospects for insect-based food? 10 May 2018
European retailers have started to stock edible, insect-based food, a sign some consumers are starting to accept the idea of eating crickets and mealworms. But what kind of market could emerge?
---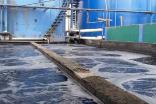 How can food companies engage in the Global Goals agenda on water? 1 May 2018
How can companies engage in UN Sustainable Development Goal 6, which aims to ensure the availability and sustainable management of water and sanitation for all by 2030?
---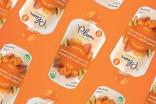 Why should food companies consider becoming B Corp? 5 Apr 2018
Some food manufacturers have found themselves drawn to B Corp ideals of sustainable business - and we look at why.
---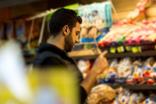 The growing consumer pull for sustainable food in the US 1 Mar 2018
In just-food's latest deep dive into the market pull for more sustainable food, Ben Cooper looks in-depth at the US market.
---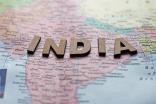 What could drive evolution of India's food sector? 12 Feb 2018
For a flavour of how senior industry executives working in India see the country's food industry developing, just-food went to India Food Forum in Mumbai to hear from some of the leading lights in the sector.
---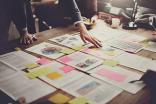 How is Big Food using accelerators and incubators? 6 Feb 2018
As food majors in North America and Europe try to kick-start sales, some are using accelerators and incubators to support start-ups, tap into the new trends shaping the industry - and how to innovate to meet them.
---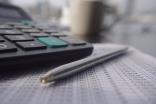 Food companies seek boost from revenue growth management 6 Dec 2017
In mature markets, some manufacturers are finding top-line growth hard to come by. Revenue growth management might help. We analyse the benefits and challenges.
---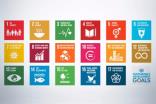 Why are food companies aligning with UN Sustainable Development Goals? 9 Nov 2017
Since the UN's Sustainable Development Goals were launched, some companies have aligned their aims with the targets. We examine why and what benefits alignment could bring.
---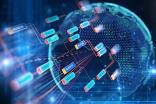 The potential for blockchain in the food industry 24 Oct 2017
A number of the world's largest food manufacturers and grocers are looking at blockchain and we analyse the potential uses, benefits and challenges of using the technology in the sector.
---
How sustainability is influencing M&A in the food industry 6 Oct 2017
Ben Cooper looks at how sustainability considerations are influencing food industry mergers and acquisitions.
---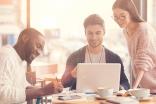 What does Generation Z want from food? 25 Sep 2017
Move over Millennials. There's a new consumer cohort in town and food manufacturers should stay paying them attention. What makes Gen Z tick, what shapes their buying habits and how food companies should respond?
---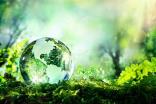 How the food industry can help reverse climate change 25 Jul 2017
Climate change is causing uncertainty in supply chains. We look at how manufacturers can help mitigate – and even reverse – global warming by using supply chains to rejuvenate farmlands and forests.
---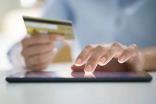 Direct-to-consumer in the UK - analysing the problems and potential 17 Jul 2017
The rise of grocery e-commerce in the UK is leading food manufacturers to investigate whether selling directly to consumers could be worth pursuing. We weigh up the prospects for the fledgling channel.
---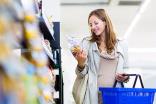 Does sustainability sell in the UK? 13 Jul 2017
Consumer concern has long been a reason for food companies to take sustainability seriously. But what is the relationship between consumers and food sustainability in the UK?
---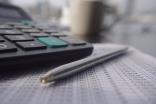 How to implement a zero-based budgeting strategy 11 Oct 2016
Zero-based budgeting can offer big savings - but the process can be complex, convoluted, costly and there are no guaranteed economies. We look at best-practice on the implementation of the strategy.
---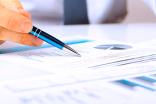 Is zero-based budgeting right for everyone? 10 Oct 2016
Zero-based budgeting focuses attention on expenses and challenges existing costs. The strategy, however, is not necessarily a good fit for all companies.
---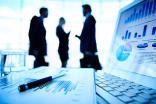 Why zero-based budgeting is shaking up the food sector 6 Oct 2016
Zero-based budgeting is not a new concept but recent years have seen it experience a revival in the food industry. Is it a miracle diet for packaged food companies seeking a shapelier margin profile?
---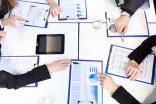 What are the risks and rewards of zero-based budgeting? 6 Oct 2016
Zero-based budgeting can reduce costs and improve resource allocation. The method has also proven popular with investors. However, it is not a one-size-fits-all answer to the challenges facing CPG companies.
---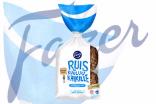 What are the prospects for the low-FODMAP diet? - analysis 4 Oct 2016
FODMAPs are carbohydrates linked to digestive issues, including IBS. A diet low in FODMAPs is said to ease symptoms and there are signs of a market taking root in Australia, Europe and North America.
---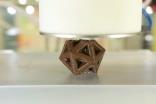 Packaged food eyeing 3D printing but progress uneven - analysis 3 Oct 2016
What impact could the 3D printing of food have on the sector? Chefs are experimenting with 3D printing to customise dishes or add automation to kitchens - and food manufacturers are also looking at the technology.
---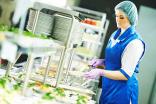 Why companies cannot lose with employee engagement in sustainability 22 Sep 2016
Initiatives to involve employees in sustainability aims are commonplace in progressive food companies and for good reason. We explain how manufacturers are reaping the benefits.
---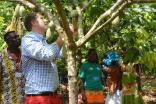 How food companies are involving employees in sustainability - case studies 22 Sep 2016
Sustainability concerns pervade a food company's operations so approaches to engage employees in sustainability are varied. just-food looks at how six global manufacturers seek to engage their workforce.
---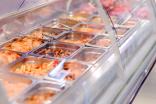 Food companies can lead on workplace nutrition - analysis 28 Jul 2016
Improving the diet of staff can boost productivity and morale, making workplace nutrition an increasing priority. But the nutritional value of workplace catering at a manufacturer will be closely scrutinised.
---