Interview: How the CGF plans to halve global food waste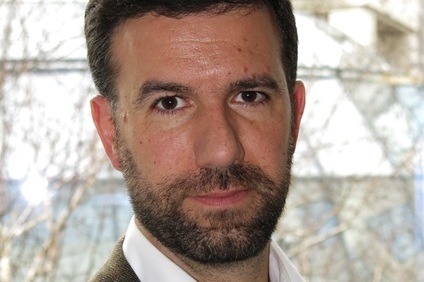 Ignacio Gavilan, Sustainability Director, CGF
The Consumer Goods Forum, with its 400 retail and manufacturing members including the likes of Nestle and Unilever, has announced an ambitious commitment to halve global food waste by 2025. In an interview with just-food's Hannah Abdulla, director of sustainability at the CGF, Ignacio Gavilan, explains what the promise means for its members and why it is so important to set a goal like this in motion.
"Food waste is a huge problem," starts Ignacio Gavilan, director of sustainability at the Consumer Goods Forum.
Last Thursday (24 June) the Forum announced an ambitious commitment: to halve food waste by 2025, five years ahead of a similar UN target.
Gavilan is not exaggerating when he says the issue of food waste is "huge". According to latest statistics from the CGF, a third of food calories produced are never eaten. It represents an economic cost to the global economy of US$750bn per year. Had food waste been a country, its carbon footprint would be third only to the US and China.
"There are millions of tonnes of completely edible food that goes to waste in the world. With food scarcity becoming a rising global problem the CGF felt the the significant amount of food wasted was not acceptable so we joined forces with our members to tackle the problem," explains Gavilan.
So where exactly is the largest part of the problem one wonders. Does the issue lie with manufacturers or consumers?
It is in fact the entire supply chain, explains Gavilan. Post-harvest there is a significant volume of food that goes to waste. Whether that is a fussy retailer buyer that doesn't want "ugly bananas" and rejects them on the basis of quality control and, ultimately, what a consumer would buy, or through disposal of excess in stores, or even disposal based on expiration dates at home by the consumer. Food waste is everywhere.
The CGF's focus, however, is dealing with food waste at the manufacturing and retail level, starting with its 400 members. This includes the likes of Nestle, Unilever, General Mills, Campbell Soup Co., Hershey and Kellogg.
Efforts to lower food waste are not a new to many food manufacturers and retailers.
Australian retailer Woolworths at the end of last year gave its not-so-appealing looking fruit and veg its own quirky brand - The Odd Bunch - which commanded a lower price point, in the hope consumers would pick them up. According to the supermarket, 25% of edible fresh produce is thrown away due to visual imperfection or cosmetic damage every year in Australia.
Prior to this, frozen food giant McCain teamed up with French retailer Leclerc and food banks in the country to launch Bot Et Bien which saw the collection of unsold vegetables from supermarkets which McCain then processed into soup for sale through Leclerc stores.
"Every one of our members is doing a lot already on their own to reduce food waste," agrees Gavilan. "Some of our member companies are already in zero waste at some of their plants." Nestle, for example, achieved zero waste to landfill across all of its 23 US factories in April this year.
It is this experience that the CGF hopes to legerage through sharing of best practise between food makers as the CGF engages with companies where progress has been slower.
"Among some of our manufacturing member companies, zero waste has been part of the process they have which involves sending edible food to foodbanks, inedible food to energy recovery and animal feed. The idea is to minimise food waste as much as possible and we want to now attract those that are at the beginning stages of controlling their food waste so they can learn from the leaders."
The UN had already set out a plan to slash food waste by 2030 through halving per capita global food waste at the consumer level and reducing food losses along production and supply chain, including post harvest losses and maximising the value of the remaining waste.
"Our target is more ambitious than the UN target," Gavilan says. "It's more concrete because it is the industry we have control over - the manufacturers and the retailers."
And there is a detailed plan in place to achieve that target, Gavilan explains. To start, the CGF is creating a baseline in 2016 which will allow it to measure progress until 2025.
"That exercise alone is already generating member engagement: those that are not measuring their food waste levels should be doing so. The ambition is to really gain momentum of this."
Gavilan says there are various ways manufacturers and retailers can work to reduce food waste whether through technology, better packaging or "better management of first in first out" and he believes manufacturers have a part to play in educating consumers on the problem of food waste.
"Some of the restaurants, they reduce the price of food from 8pm onwards to make sure it is all sold. There's food donations which are always required and many countries have a food bank. The feed industry takes in food waste for animals also".
The move to halve food waste is unlikely to be a walk in the park. Gavilan points out that there will be challenges. For example, expiration dates are governed by food safety regulations. "We are trying to improve packaging so the expiration dates are longer and you have a better product on the shelf."
Another challenge is working with legislators to truly drive change. Last month, French politicians passed legislation that banned large stores from throwing away unsold food in a bid to tackle the food waste problem. Elsewhere, the Netherlands has banned landfills and so food waste cannot be directed to landfill.
Gavilan is hopeful for more such changes.
"In other countries, there is a collection system to collect food and put it into landfill. You need to fight against that and make sure its not collecting edible food together with garbage. That kind of challenge when you have an entire system whose purpose is to collect food - it's working with the municipalities and making sure you reduce your food waste so there's nothing they can collect. Those are the typical challenges when you have a system in place and want to change it".
And of course there is the glaringly obvious fact that efforts from the food industry represent only a tiny part of society, something Gavilan is all too aware of.
"Yes, we represent only a percentage of the global economy but if we can drive change, that will be our success. Five years from now this conversation will be completely different because we are all aware of this issue. There will be municipalities and entire regions presently not paying attention that will be aware of this."
Oops! This article is copy protected.
Why can't I copy the text on this page?
The ability to copy articles is specially reserved for people who are part of a group membership.
How do I become a group member?
To find out how you and your team can copy and share articles and save money as part of a group membership call Sean Clinton on
+44 (0)1527 573 736 or complete this form..