Briefing: Sustainable sourcing - Why focus on cane sugar supply chains set to increase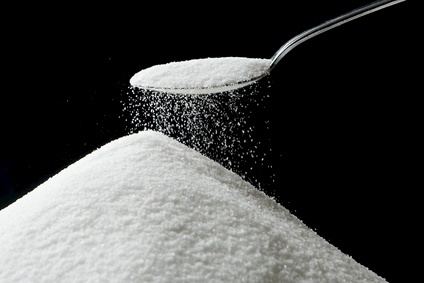 Sustainability strategies have so far focused less on sugar than on other commodities
The fourth agricultural commodity to be featured in just-food's management briefing on sustainable sourcing is the world's largest - sugarcane. While sugar is already a much-discussed subject in the context of the obesity debate, Ben Cooper writes, food companies are under increasing pressure to step up engagement on sugar from a supply chain perspective and scale up current sustainability efforts.
Given the column inches it has attracted over the last couple of years and the attention it has demanded from corporate affairs professionals within food companies, it may seem odd to describe sugar as the "coming sustainability issue".
Already the subject of intense debate and public concern in the context of the impact it has on health, sugar is becoming an increasingly significant area of focus from a supply chain standpoint, as part of the general shift in sustainability strategies toward agricultural supply chains, and in particular the challenge to take sustainable sourcing to scale.
As such, sugar is going to become a twin-tracked debate - or perhaps a two-headed monster might be a more apt description - for food companies. And there are some issues that are relevant to both, most notably the impact the end of EU quotas in 2017 will have on the global price of sugar. Therefore, the noise around sugar is set to rise significantly during the next few years.
Sugar overshadowed
Concerns over sugarcane sourcing have been on food companies' radars for some time, with some leaders further ahead on the issue than others. However, it is fair to say certain other agricultural commodities, notably palm oil, soy and cocoa, have been more widely discussed and addressed by food companies than sugar. That is in spite of the sustainability challenges inherent in many sugarcane supply chains. These include environmental degradation, water pollution, the water use challenges created by the fact sugarcane is a water-intensive crop, smallholder farmer poverty, forced and child labour and land rights and land use conflicts.
It is not necessarily surprising sugar has received less attention than some other commodities. Sugarcane is in fact the world's largest agricultural commodity but, because sugar is also produced from sugar beet, the European food industry is not exclusively reliant on cane sugar supply chains in the developing world, as they are with cocoa and palm oil. The US, meanwhile, is not only the third-largest producer of sugar beet in the world but also grows sugarcane.
The Consumer Goods Forum (CGF) has identified four agricultural supply chains of particular significance for its members in terms of sustainability but sugar is not among them, the four being soy, pulp and paper, palm oil and beef.
The way US confectionery group Hershey has prioritised its work on sustainable sourcing also serves to underline the point. Eric Boyle, senior manager for sourcing at Hershey, says the company has observed the increasing discussion around sugar supply chains. While he points out "a large percentage" of the company's sugar requirement is sourced within the US, he also states sugar is the second-largest commodity Hershey buys. "We do see the need to build a transparency story around sustainable sugar produced outside the US that we're sourcing," Boyle tells just-food. "We have spent a lot of time building a strategy around cocoa and palm oil and I think the next natural progression would be to get into maybe second-tier commodities like sugar and dairy. I think that's probably the next step for us."
It is also interesting to note that, with its Livelihoods Fund for Family Farming smallholder initiative, Mars Inc has made sugar, where it sees industry as "less organised in terms of their efforts with smallholders", as one of the three priority crops it is looking at.
Taking sustainable sourcing of sugar to scale
Whatever the current extent of industry engagement on sugar, the critical challenge now facing the sugar sector and the food companies it serves is how to take sustainable sourcing to scale.
A report published last month by the Corporate Social Responsibility Initiative at the Harvard Kennedy School and Business Fights Poverty, a network harnessing corporate engagement on poverty, outlines six "building blocks to drive more sustainable sugar production and procurement at scale". These components, the report states, "can help align the incentives of sugar growers, millers, refiners, traders and buyers to achieve production that is sustainable from an environmental, social and financial perspective".
Enterprises in the sugar sector must, the report says, "perceive social, environmental and economic impacts as sources of both risk and opportunity", while policy and regulation relating to areas such as industry operations, labour, competition, property rights, the environment and international trade "must support, or at least not stifle, the adoption of sustainable production and procurement practices".
A third requirement is more sustainable production and procurement practices "must be in the commercial best interests of enterprises all along the value chain". The report also calls for voluntary standards and codes. Fifth, it says there must be better management - producers must have access to environmentally, socially and economically sustainable practices and be offered operational guidance for implementing them. Lastly, it cites implementation capacity as a prerequisite, to provide producers with "the skills and access to financing, inputs and technologies required to implement more sustainable production practices at scale".
At Hershey, among the initiatives Boyle mentions the Reese's owner is looking at, is the multi-stakeholder intitiative, Bonsucro.
The organisation, which already includes Ferrero, General Mills, Kellogg, Mars, Mondelez International, Nestle, PepsiCo and Unilever among its industry members, has been a key agent in improving sustainability standards in cane sugar supply chains and improving farmer livelihoods. Bonsucro-certified sugarcane accounts for 4.02% of the land used in sugarcane production, and 3.47% of global sugarcane output.
Bonsucro chief executive Simon Usher identifies three pre-conditions that he says are critical to achieving "transformational change" in the cane sugar supply chain.
To begin with, he sees "new perspectives and conversations" as vital. "The same people having the same conversations from the same perspective are not going to come up with new solutions to transform any industry," Usher tells just-food. "The performance framework and the multi-stakeholder platform allow new perspectives and new conversations." Usher says a number of mill groups had reported to him the most surprising impact of implementing Bonsucro standards has been "the trust built between them and their farming community".
He says sustainability programmes must also be "locally relevant" and recognise the challenge is not simply about supply chains from developing countries to developed markets.
Regarding the latter point, it is important to note 70% of the world's sugarcane production is consumed within the country of origin. Usher says sustainability programmes that aspire to transformational change must not "obsess around Northern buyer-based success measures". Northern hemisphere companies, he says, need to see their involvement in creating and supporting standards as a "lever for change" on a broader basis. "Transformational change will only happen when the northern supply-chain influence engages with a locally owned improvement scheme."
Thirdly, Usher says there has to be "alignment of effort" between initiatives "using a common performance framework". He adds: "We are committed to working with other schemes and stakeholders to expand and align Bonsucro's performance framework to become the reference point for all the conversations and measures that matter for creating lasting value with sugarcane."
Crucially, Usher also stresses "this has to go beyond certification and will need all of us standard setters and improvement scheme owners to collaborate".
Moving beyond certification
While Bonsucro has driven change through certification, Usher stresses taking sustainable sourcing to scale will involve going beyond certification, and sees jurisdictional approaches as critical in this context.
"Taking a whole jurisdiction approach is critical for transformational change," he says. "Change requires vision and a plan, not just improvement in current practices. This is where a jurisdiction lens approach comes in, looking for opportunities to create value at scale, and at the same time to address difficult issues as well as reduce audit burden through whole sector assurance mechanisms."
Incorporating jurisdictional concepts will form part of the new Bonsucro strategy, to be launched in October.
End of quotas and the global price of sugar
To speak of sugar as a global commodity is of course rather misleading. Sugarcane is an agricultural commodity subject to its own specific and serious challenges. While the sugar beet grown in the Northern Hemisphere is processed to produce the same refined product, it is subject to very different challenges.
Clearly, the two are closely connected by their end users but in sustainability terms they are linked principally by the effect one might have on the other. Right now it is the forecast increase in sugar beet production resulting from the end of EU sugar quotas in 2017, and the impact this will have on the drive to create a sustainable sugarcane supply chain and improve the livelihoods of farmers, which is of most concern.
Erinch Sahan, private sector policy adviser at Oxfam, believes the end of EU quotas and the deflationary impact it will have on sugar prices represent "a huge threat" to sugarcane producing communities.
Concern and uncertainty about the impact of falling sugar prices is hampering investment in sustainability, Usher adds. "Most countries that have EU quotas are the least developed. The uncertainty is causing significant stress and uncertainty in exactly the communities we should be supporting. Uncertainty means investment is not taking place where it is needed most."
Coincidentally, a falling global sugar price will not help in the battle to tackle the other serious sustainability issue around sugar, namely the role of sugar consumption in high levels of obesity, overweight and other dietary problems.
As campaigners seek to push companies to go further on reducing sugar levels and reformulating products, falling prices will make sugar an even more cost-effective and attractive ingredient. Reformulation efforts will continue, with those leading the way continuing to see it as key to their and the industry's contribution to tackling the worrying health issues, but might be slowed by falling prices.
Meanwhile, persuading less progressive companies and the laggards to follow leadership examples on sugar content in the face of abundant cheap sugar may be difficult to say the least.
This article is part of just-food's management briefing on the latest developments in the sustainability of supply chains for four key commodities: palm oil, cocoa, soy and sugar.
For more on why there has been a step change in industry engagement on cocoa, click here.
To read why some in the industry believe the drive on sustainable palm oil has been to slow, click here.
Is the debate over genetic modification (GM) plays in the soy sector a distraction from more important sustainability issues around deforestation and its consequences? Click here to read our analysis.
The management briefing also features an interview with Mars on its fund to support smallholder farmers, which was launched alongside Danone earlier this year.
And there is a discussion of the consumer market for certified cocoa.
Oops! This article is copy protected.
Why can't I copy the text on this page?
The ability to copy articles is specially reserved for people who are part of a group membership.
How do I become a group member?
To find out how you and your team can copy and share articles and save money as part of a group membership call Sean Clinton on
+44 (0)1527 573 736 or complete this form..