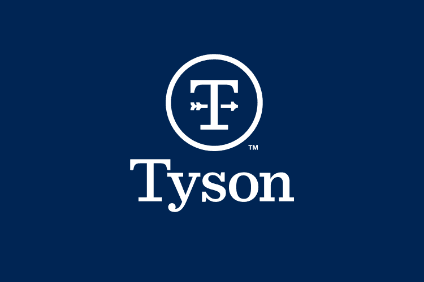 US meat giant Tyson Foods' board of directors said it has confidence in its CFO, who was found asleep in a stranger's house and arrested last month before being charged.
John Tyson has pleaded not guilty to criminal trespassing and public intoxication offences. His trial is due to take place on 15 February.
Tyson, great-grandson of the company's founder, was arrested in the early hours of 6 November after being found asleep in a stranger's house.
"The Board supports Mr Tyson and has continued confidence in his ability to lead Tyson Foods as CFO," it said in a statement quoted by US media outlets.
The newly appointed CFO was arrested by police officers in the town of Fayetteville, Arkansas, the state where Tyson has its headquarters.
Local and national media outlets in the US have seen a Fayetteville police report that stated a college-aged female allegedly found Tyson, who she did not know, asleep in her bed upon returning home. The woman called the police, fearing a potential burglary, and they found Tyson asleep at the premises. He was said to be unresponsive and was identified by ID found in his clothes which had been strewn on the floor.
The police report cited "Tyson's unlawful presence in a house, where he was not invited, paired with the odour of intoxicants and his general demeanour when confronted by uniformed officers".
Tyson joined the company in 2019 as its chief sustainability officer, becoming executive vice president in 2021 and CFO in October this year. He has an economics degree from Harvard University and a Master of Business Administration Degree from the Stanford University Graduate School of Business.