EU less ready than UK for no-deal Brexit impact on food, claims CBI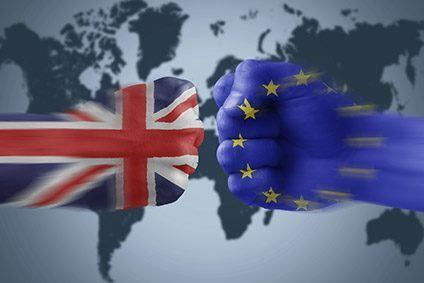 New report highlights a lack of preparedness for a no-deal Brexit
The EU is less prepared for the potential impact a no-deal Brexit could have on the agri-food sector than the UK, a report from business The Confederation of British Industry (CBI) has claimed.
New UK Prime Minister Boris Johnson has said the UK will be leaving the EU on 31 October, with or without a deal, increasing the likelihood of Brexit occurring without agreement between the two sides.
The CBI today (29 July) warned neither the UK nor the EU is ready for a no-deal Brexit – but argued London "has done more than the EU to prepare for no deal in agri-food", although it underlined British businesses "are struggling with the shorter and more difficult timeline of an October no deal".
The report highlights measures taken by the EU including confirming UK agri-food exports will be treated as exports from a third country from day one of a no-deal without grace periods or transitional measures. Brussels has also granted the necessary third-country approval for export of animals and products of animal origin in time for the extended no-deal deadlines, the CBI said.
Brussels has, the CBI added, provided guidance that changes for food labelling will be required for all new products on the first day after a no-deal Brexit, while it has also confirmed approvals will be
required for exports of meat products, organic food, live plants and seed potatoes from the UK to the EU.
However, the CBI's report – NAME – suggests the EU could do more, including providing an equivalent transition period for labelling changes for products placed on the EU market as provided for by UK and issuing "grace periods for SPS [sanitary and phytosanitary measures] checks, certification schemes and pallets".
Nevertheless, the report suggests the UK government could do more to help the agri-food sector including, explaining how businesses importing products of animal origin from the EU for co-packing in UK and re-export will be able to obtain an Export Health Certificate and setting out how the new UK GI scheme will work.
The CBI points out no joint action has been taken by the UK and the EU. It suggests the two sides could look to "co-ordinate planning and communications for checks on food at ports; continue to exchange information, for example on food safety; and commit to continuing to recognise geographical indications on each other's products".
In terms of what UK businesses – food manufacturers and retailers – have been able to do to prepare for a no-deal Brexit, the report says that "while stockpiling can mitigate for some effects of no deal, this is also constrained by the 31 October deadline as warehouse capacity will be limited in the run up to Christmas".
It added: "Additionally, perishable food imports to the UK will still be vulnerable to border delays if queues develop on either side of the Channel, risking gaps on the supermarket shelves and higher prices.
"The most significant thing that the EU could do to reduce the disruption of no deal on agri-food is to reflect the mitigations that the UK has taken, providing sensible transition periods instead of an abrupt change."
The CBI had previously said leaving the EU with a deal was essential to protect the UK economy and jobs. In today's report, the CBI argued the UK food and drink sector "is one of the most exposed sectors to a no-deal Brexit".
It added: "UK exports will face costly and damaging regulatory changes from day one. These will include veterinary checks at the European border, where stringent hygiene tests are carried out. Food will have to be diverted to Border Inspection Posts (BIPs) at or near the European border, where a range of tests will be undertaken – from examining the levels of heavy metals in white crab meat and the levels of salmonella in pork, to undertaking veterinary checks on feathers and trophy animals, ensuring pet food is correctly labelled to comparing certificates for frozen fish against the real products, and much more."
Firms operating in the UK will also face changes to labelling and packaging, it said, and it warned of food price increases and a lack of stock in the UK.
"With 30% of the food consumed in the UK comes from the EU, concerns about no deal in the UK retail sector are so high that Asda, Sainsbury's and Tesco have all issued warning about food price hikes and empty shelves," it said.
The sector will also be affected by changing tariffs – "which will make UK exports to the EU less competitive while opening UK producers to foreign competition" – and by uncertainty on the Northern Ireland border as "cross-border agri-food trade is critical to the NI economy," it added.
The report, meanwhile, suggests the combined effects of no deal are likely to mean UK food exporters lose market share in the "first chaotic months" and may struggle to recover their previous competitiveness on the EU market.
"One recent analysis suggests that UK food and drink manufacturers will face a fall of GBP3.4bn (US$4.2bn) in event of no deal, it said.
"For some parts of the food industry, however, particularly those affected by big tariff changes such as sheep farmers, no deal could have devastating consequences."
Prime Minister Johnson has made former Department for the Environment secretary Michael Gove responsible for planning a no-deal Brexit.
Gove has said the UK government is currently "working on the assumption" of a no-deal scenario.
The CBI said its report is based on thousands of interviews with firms of all sizes and sectors, including 50 trade associations, covering all areas of the UK economy.
In response to the report, a European Commission spokesperson told just-food: "We do not comment on the level of preparedness of the United Kingdom. This is a matter for the UK Government to address.
"The EU is prepared. Our no-deal preparedness protects the EU27 and our interests in the case of a 'no-deal' Brexit.
Those legislative acts, together with 63 non-legislative acts, 100 preparedness notices and five preparedness communications all show that we are prepared.
"We have put forward 19 legislative proposals, all of which are now adopted.
"As stated in our communication of 12 June, we have screened all EU-level measures and concluded that they are fit for purpose. We do not see any need for any further no-deal contingency measures."
A 'no-deal' scenario is not our preferred outcome and we continue to believe that an orderly Brexit is the best outcome for all.
Sectors: Allergen-free, Baby food, Bakery, Canned food, Cereal, Chilled foods, Confectionery, Dairy, Dried foods, Fresh produce, Frozen, Ice Cream, Meat, poultry & eggs, Organic, Private label, Seafood and seafood alternatives, Snacks
Themes: Advertising & labelling
HOT ISSUE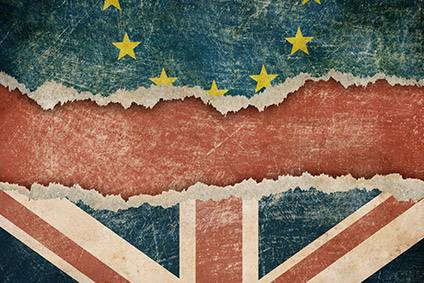 HOT ISSUE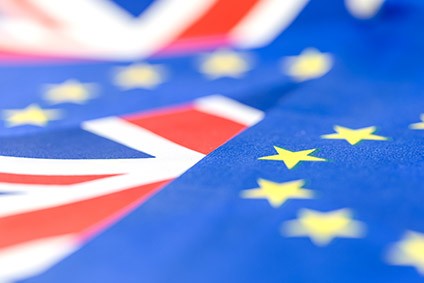 Oops! This article is copy protected.
Why can't I copy the text on this page?
The ability to copy articles is specially reserved for people who are part of a group membership.
How do I become a group member?
To find out how you and your team can copy and share articles and save money as part of a group membership call Sean Clinton on
+44 (0)1527 573 736 or complete this form..