Tyson Foods to invest in Asia, Europe production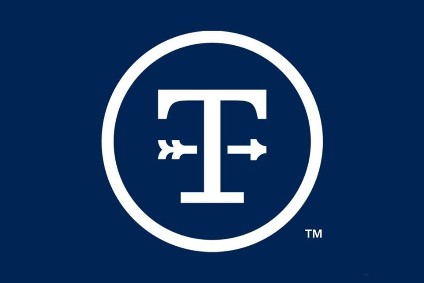 Some 13% of Tyson's annual sales are made outside US, according to most recently published annual accounts
US meat giant Tyson Foods is stepping up its spending on its overseas production, both in conventional and alternative protein.
Chris Langholz, the president of Tyson's international business, told just-food the round of investment, will "position us for continued long-term growth in an exciting segment, which is global protein".
Tyson is building new factories in China and Thailand to produce cooked-chicken products. The company is also expanding an existing site in the Netherlands, a project that will see the facility make chicken and plant-based protein products.
The new plant in China – set to be Tyson's sixth in the market – will be located in Hubei province in the centre of the country. Supplying foodservice and retail customers, the facility is "in design", Langholz said, with Tyson starting the process of securing permits. The site, slated to be up and running in late 2024, will supply the domestic market.
Tyson's new factory in Thailand will be built on the same site next to an existing plant the company runs in the south east of the country through a venture with local player GFPT Public Company. The new facility is being built and construction is expected to be completed by the end of 2022. Langholz said the plant will supply customers in Thailand but also in Singapore, Japan and Europe.
In the Netherlands, Tyson is expanding its facility in Oosterwolde in the north west of the country. The project will mean the plant manufactures cooked chicken and plant-based protein products. Yesterday, Tyson announced it was launching its plant-based brand Raised & Rooted into Europe's foodservice market, with the foods made at the Oosterwolde factory.
"There is a heap of competition [in Europe's plant-based protein market], we're excited to compete and, more importantly excited, to serve the European consumer with more choices," Langholz said yesterday (9 November).
Tyson is set to announce its latest set of annual results next Monday. In the most recent 12 months for which figures are publicly available, for the year to 28 September 2019, some $5.4bn – or 13% – of Tyson's US$42.4bn annual sales were generated outside the US. Exports generated $4.1bn of those international sales.
In the first nine months of Tyson's just-completed financial year, which ran to late September, the company's sales from its International/Other division (which does not include exports) were $1.37bn, up from $776m the year before, helped by the group's acquisition of assets in Thailand and the Netherlands from Brazilian peer BRF in June 2019.
The majority of the sales Tyson generates outside the US is made to foodservice customers but the company's efforts to invest in its international production network has been made to support plans to grow in that channel and in the retail market.
Langholz said the new plant in China will serve foodservice and retail customers. It will also be the company's first factory targeting customers in the centre and west of the country.
"Most of our investments are in the south and the east, where the major populations and most of the economic development have been in the country," Langholz said. "We're moving centre and west – this'll be our first one – as the economy goes centre and west. Those consumers are ready for products that will come out of Tyson Foods facilities."
China has been one of a clutch of markets in which Tyson has invested in selling products through e-commerce, in part a reaction to the way Covid-19 has reshaped shopping habits. "We're using the existing infrastructures of JD.com and Alibaba as our main platforms. Having said that, we just did launch our own first direct-to-consumer model at the beginning of July," Langholz said.
The D2C service, described by Langholz as "an experiment for us", allows consumers in China's eastern, tier-one cities to buy products including cooked chicken and steaks.
He added: "When you get D2C, you get 100% of the data, so we're learning a lot as the interaction with our consumers real-time about our products when you have that kind of model. It's one of the big benefits of doing that. As you're aware, the whole pandemic situation has jump-started hundreds of millions of more people going onto platforms to acquire either full meals or ingredients. In China, it's very advanced. We're all learning from the China experience."
Langholz refused to be drawn on whether Tyson planned to roll out a D2C service in other markets but did point to recent moves to launch namesake branded products in Thailand through that country's e-commerce channel.
Covid-19 has decimated the foodservice market worldwide throughout the year. However, with Covid-19 hitting Asia first and with a number of countries in the region appearing to better able to control the spread of the virus, the foodservice channel has made more progress opening up in the region than in the west. The economic prospects for Asia in 2021 are also stronger, according to various forecasts from international organisations.
Asked to provide an outlook for Tyson's foodservice business in the context of the pandemic, Langholz said "Asian fundamentals remain strong. It's one of the few regions in the world we can confidently make that statement in this current environment".
He added: "Recently, the IMF talked about next year's growth in Asia [of] 6.6% for example and there's usually good correlation with GDP growth and protein consumption. Look at ASEAN. The WEF has put out some very positive comments on the economic growth of ASEAN going forward. [There is] no reason [for Tyson] to slow down, it's great to continue to invest [and], foodservice and retail, we're quite optimistic on both.
"Obviously with the pandemic, consumer purchasing habits have changed and we've changed with those. How we get to the calories and protein to the consumers, is a little bit different. We've made a lot of adaptations and innovations to work with our partners to get that protein to the consumers and the new way she wants it."
After more than two decades at US agri-food giant Cargill, Langholz joined Tyson in November 2019, a matter of months after the company had sealed the deal for the BRF assets and just over a year since the group completed the acquisition of US meat group Keystone Foods, a transaction that also added international operations to the business.
Langholz's roles at Cargill including stints as president of its international protein business. Asked if he was tasked by Tyson of accelerating the company's international expansion, he said: "When I came on-board, there was already ... a huge commitment to international growth. Me coming on-board is just helping enable that commitment that's been there.
"I have to say when I came on-board the number one thing that hit me was being surrounded by incredible talent in the acquired companies and the legacy Tyson businesses. That talent, combined with our scale, portfolio, footprint, innovation capabilities that Tyson has that we're able to move around the world, all of that together is really painting a very exciting future."
On the question of whether Tyson wanted to grow the proportion of its total sales generated outside in the US in the coming years, Langholz added: "The plan for international just from in absolute terms is to continue to grow. Absolute numbers, definitely. Percentages and things like that, percentages of growth or percentages of the total, I don't think I'm in a position to talk about that right now."
Oops! This article is copy protected.
Why can't I copy the text on this page?
The ability to copy articles is specially reserved for people who are part of a group membership.
How do I become a group member?
To find out how you and your team can copy and share articles and save money as part of a group membership call Sean Clinton on
+44 (0)1527 573 736 or complete this form..