Algeria: Latest food news & analysis
Latest News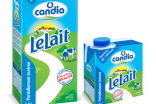 New Algiers production facility for Sodiaal's Candia 12 Sep 2016
Algerian dairy firm Tchin Lait, a franchisee of France's Sodiaal group subsidiary Candia, has expanded production with the opening of a new UHT facility in the capital city of Algiers.
---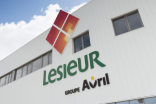 Avril Group confirms plans for Algeria mayo plant 20 Jan 2016
Avril Group, the French agrifood business, has confirmed reports it plans to build a mayonnaise factory in Algeria.
---

ALGERIA: Carrefour silent on Algeria "return" 5 Jul 2013
Carrefour has remained tight-lipped over reports it is planning a return to Algeria, four years after exiting its joint venture in the country.
---
ALGERIA: Nestle opens milk powder plant 19 Oct 2011
Nestle has opened a milk powder facility in Algeria to meet growing local demand.