Belgium: Latest food news & analysis
Latest Insights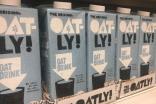 Plant-based fightback over EU product names puts dairy industry in spotlight 1 Feb 2021
The fierce debate over how to label plant-based dairy products in the EU has returned to the fore, with dairy-alternative players not mincing their words, GlobalData Consumer says.
---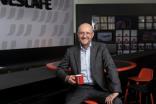 Nestle's Europe chief Marco Settembri on adapting and growing in low-growth environment - interview 24 Jul 2019
Much of Europe presents a challenging place to do business, even for a company the size of Nestle. We talk to the food giant about its strategy in the region.
---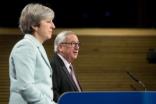 What could no-deal Brexit mean for UK, EU food sectors? 31 Jul 2018
As food-industry concerns mount, Rose Pengally surveys what could be the impact of a no-deal Brexit on the sector on both sides of the Channel.
---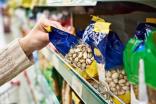 Plastic pledges - reason to be positive or time to panic? 29 May 2018
The way plastic is used to package food and drinks has shot up the consumer agenda in recent months and, in response, there has been a flurry of food companies announcing pledges on their use of packaging. The pressure is on to act. However, David Burrows argues businesses should be mindful before leaping on the latest developments in packaging while NGOs are arguing some of the companies' commitments are far from ambitious.
---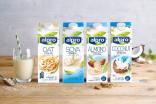 Danone's Alpro aims to milk its emerging markets - interview 26 Oct 2017
Danone's blockbuster move for US-based WhiteWave Foods has been one of the most significant food-industry acquisitions of the last 18 months. Struck in July 2016, the US$12.5bn deal was sealed this April and doubled Danone's sales in the US – but it also gave the French giant the European dairy-alternative brand Alpro. Dean Best caught up with Alain De Bruyn, commercial director for Alpro's business in a swathe of countries from Slovakia to South Africa, to find out more about the plans for the brand in some of its more early-stage markets.
Latest News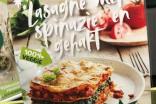 Belgian meat-free firm Greenway eyes post-investment expansion 29 Mar 2021
Greenway, the long-established Belgian plant-based food manufacturer, has revealed expansion plans following the injection of new capital into the business.
---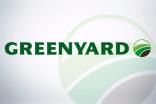 Equity raise will help growth, food group Greenyard says 23 Mar 2021
The Belgium-based vegetable-products supplier has a new shareholder, the head of which now has a seat on the company's board.
---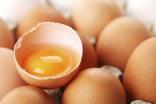 Food majors urge EU to end caged-animal farming 17 Mar 2021
Some of the world's largest food manufacturers are urging the European Union to end the practise of caged-animal farming.
---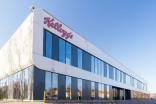 Kellogg to invest in Pringles plant in Belgium 16 Mar 2021
The US cereal and snacks giant is investing at one of the two factories it has in Europe producing Pringles.
---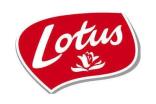 Lotus Bakeries to invest in US, Belgium plant expansion 9 Feb 2021
Lotus Bakeries plans to add new production lines at plants in the US and Belgium over the next three years.
---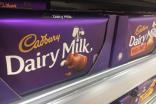 EU opens price-fixing probe against sweets giant Mondelez 29 Jan 2021
The European Commission is investigating whether Mondelez International breached antitrust legislation in the EU.
---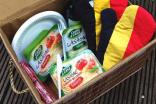 Belgian manufacturer Ter Beke looks for new CEO 8 Jan 2021
The pâte and ready-meals supplier is on the hunt for a new CEO after chief executive Francis Kint decided to step down this coming June.
---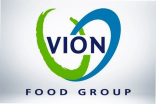 Vion to beef up Belgian offering through Adriaens buy 6 Jan 2021
Dutch meat major Vion Food Group has revealed it intends to acquire a Belgium-based beef producer after a "period of intensive cooperation".
---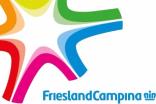 FrieslandCampina to sell milk powder plant in Belgium to Royal A-ware 15 Dec 2020
Dutch dairy giant FrieslandCampina is selling a milk powder operation in Belgium to another Netherlands-based dairy business.
---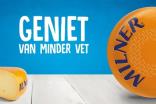 FrieslandCampina announces another site closure 11 Dec 2020
FrieslandCampina has continued its cost-cutting spree as the Dutch dairy major plans to close yet another plant.
Latest blogs

Brexit could be worse for dairy than Russia ban, EU and UK producers warn 26 Jun 2018
Russia's embargo on a swathe of foodstuffs from the EU in 2014 - a ban that lasts to this day - hammered the bloc's dairy industry. But producers on both sides of the English Channel have warned the impact of Brexit could be worse.
---

Talk of merger between Ahold and Delhaize returns 11 May 2015
Over the weekend, there were fresh claims Europe-based food retailers Ahold and Delhaize are in discussions to join forces.
---
MEPs back country of origin meat regs 12 Feb 2015
The European Parliament has backed calls to create new country of origin meat labelling regulations in processed foods.