Brazil: Latest food news & analysis
Latest Insights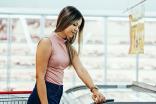 Brazil's interest in healthier frozen food warms during Covid-19 14 Apr 2021
Brazilian consumers have shown greater interest in frozen food over the last year and demand for healthier options has grown.
---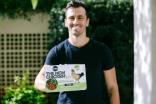 "We want to replicate the taste of meat in the healthiest way" – Brazilian plant-based protein firm The New wants to stand apart as market builds 7 Apr 2021
The New is a fledgling plant-based protein business based in beef-loving Brazil. We hear from co-founder Bruno Fonseca about the company's ambitions domestically and overseas.
---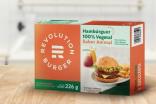 The plant-based potential in beef-loving Brazil 19 Aug 2020
Plant-based alternatives to meat are even starting to carve out a foothold in Brazil and, while the market is a long way from mainstream, there's optimism for the future.
---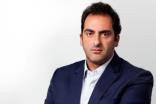 Minerva CFO Edison Ticle on meat giant's new VC arm, e-commerce ambitions and use of AI to drive profits – the just-food interview 10 Aug 2020
Minerva Foods in Brazil has just rolled out a venture-capital fund and is poised to complete its first investment. Simon Harvey speaks with CFO Edison Ticle.
---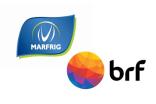 Mixed reaction as meat giants Marfrig, BRF seek more muscle 3 Jun 2019
Brazil-based meat giants Marfrig and BRF are to hold talks on a merger - a deal that could create one of the largest players in the sector. Market reaction, though, has been mixed.
Latest News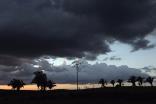 UK meatpackers threaten Brazilian boycott over Amazon land reform bill 5 May 2021
UK meat processors have joined forces with major supermarket chains to respond to Brazilian government plans to introduce land reform in the Amazon rainforest area.
---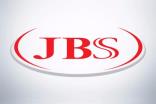 Brazil's JBS earmarks investment for seven domestic plants 21 Apr 2021
Brazilian meat major JBS has announced it plans to invest in a number of domestic plants over the next three years.
---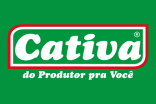 Lactalis buys milk assets in Brazil from Cativa 8 Apr 2021
French dairy major Lactalis has acquired milk assets in Latin America and has also signed a supply agreement with the local partner.
---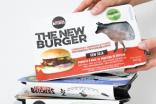 Brazil meat-free firm The New gets investment 29 Mar 2021
The New, a Brazil-based supplier of meat-alternative products, has announced more investment amid "heavy demand" for its products.
---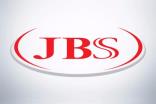 JBS commits to net-zero greenhouse-gas emissions by 2040 24 Mar 2021
Brazil-based meat giant JBS has made a new long-term commitment linked to greenhouse gas (GHG) emissions.
---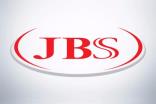 Meat giant JBS 'fined over Covid-19 outbreak' 22 Mar 2021
Brazilian meat giant JBS has reportedly been ordered to pay a fine by a local court in respect to damages related to a Covid-19 outbreak.
---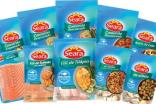 JBS takes flagship meat brand Seara into seafood 19 Mar 2021
Brazil-based meat behemoth JBS has launched a range of seafood products in its domestic market under its flagship brand.
---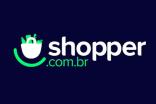 Brazil's Minerva invests in online supermarket Shopper.com 11 Mar 2021
Brazilian meat heavyweight Minerva has invested in a local online supermarket as part of a Series B funding round, it has revealed.
---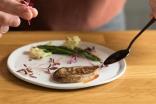 Meat giant BRF inks tie-up with cell-cultured firm Aleph Farms 4 Mar 2021
Brazilian meat processor BRF is teaming up with a cell-cultured meat start-up to market products in the South American country.
---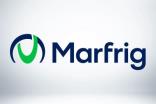 Marfrig agrees finance deal linked to deforestation pledge 25 Feb 2021
Brazil-based meat heavyweight Marfrig has agreed a US$30m finance deal that is linked to environmental concerns in the country.
Latest blogs

Food companies hungry for Suarez spotlight 25 Jun 2014
Brand owners from Mars to Mondelez International were very quick off the mark yesterday after Uruguay footballer Luis Suarez allegedly bit an Italian opponent at the World Cup in Brazil, taking to Twitter to grab a chunk of the spotlight for themselves.