Canada: Latest food news & analysis
Latest Insights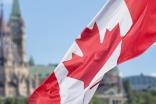 Can Canadian grocers and suppliers reach detente? 23 Sep 2020
Andy Coyne looks at the row between Canadian grocers and food manufacturers over fees and examines whether there is any likelihood of a mutually-acceptable solution being found.
---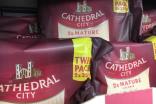 The top takeaways as dairy giant Saputo talks Covid-19 - analysis 27 Mar 2020
Canadian dairy major Saputo addressed analysts on Thursday (26 March) about the implications of Covid-19. Simon Harvey looks at the key talking points.
---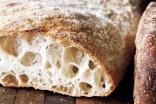 "Food represents the best of consumer products" - private-equity firm Swander Pace Capital on its latest deal and wider M&A strategy 3 Jan 2019
US private-equity firm Swander Pace Capital has made another acquisition in the bakery sector. MD Heather Smith Thorne talks about the deal and the firm's broader M&A strategy.
---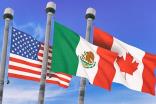 How might move from NAFTA to USMCA affect food industry? 11 Oct 2018
Ed Zwirn, Keith Nuthall and Diana Yordanova look at what the prospective USA-Mexico-Canada Agreement (USMCA) could mean for the food industry.
---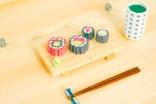 Trend Hunter Future Festival's 11 food-and-drink consumer trends to watch in 2019 27 Sep 2018
As part of the Trend Hunter Future Festival in Toronto last week, the consumer insights company laid out key trends for 2019. Here, Lucy Britner highlights the top picks for food and drinks.
Latest News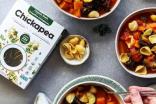 Canada's Chickapea lures new investment for gluten-free pasta 15 Apr 2021
Chickapea, the gluten-free organic pasta business in Canada, has raised new funding from a group of existing investors.
---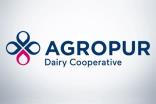 Agropur jobs to go with planned closure of milk plant 14 Apr 2021
Canadian dairy cooperative Agropur has announced plans to close another plant as it continues to optimise its production network.
---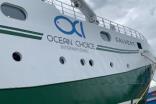 Canada's Ocean Choice reveals European growth plans 8 Apr 2021
Canada-based seafood business Ocean Choice International has revealed it is planning to expand its operations in a key region on the back of increased demand.
---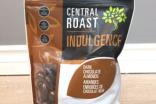 Canada's GreenSpace Brands appoints Dole's Shawn Warren as CEO 1 Apr 2021
Canadian plant-based food group GreenSpace Brands has announced the name of the person who will take on the CEO and president roles.
---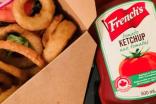 McCormick spends big on expanding Canada facility 30 Mar 2021
US sauces and spices heavyweight McCormick has announced a "multi-million" dollar expansion plan for a North American facility.
---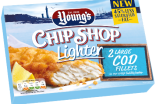 Canada's Sofina to acquire Young's Seafood owner Eight Fifty 29 Mar 2021
Canadian food group Sofina has agreed a deal with a private-equity firm to acquire its seafood and pork business.
---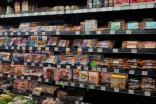 Canada grocers, suppliers plan code of practice 25 Mar 2021
Action has been taken to end the row between grocers and food manufacturers in Canada over retailers arbitrarily increasing the fees they charge supplier to sell their products.
---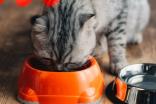 Canadian pet-food firm Jupiter partners with local peer Food 4 Pets Canada 24 Mar 2021
Canadian pet-food company Jupiter has entered a partnership with a local peer to offer wet and dry options.
---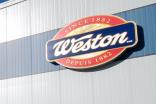 Canadian baker Weston Foods put up for sale 23 Mar 2021
Canada-based bakery supplier Weston Foods is set for an ownership change following an announcement from its parent company George Weston Ltd.
---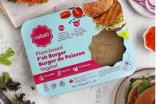 Canada's Nabati Global Foods raises funds ahead of proposed IPO 16 Mar 2021
Canada's Nabati Global Foods is seeking a public listing after a fund-raising exercise to partly support the application.
Latest blogs

As US and Mexico set out bilateral deal, eyes turn to Canada - and dairy 29 Aug 2018
After months of talks over the future of the NAFTA trade agreement, two of the signatories - the US and Mexico -have outlined plans for a new deal, with the third, Canada, so far outside the process.
---

Early skirmishes in the Ketchup War 2 Jul 2018
In the 1970s a squabble between the UK and Iceland over fishing rights in the North Atlantic earned the somewhat hyperbolic name of the Cod War.
---

A bad fortnight for self-regulation 23 Jun 2017
Recent events in Canada, Brussels and the UK suggest the task of defending self-regulation as the best way to prevent the commercial activities by food companies from exacerbating childhood obesity is not getting any easier.