Cote Divoire: Latest food news & analysis
Latest Insights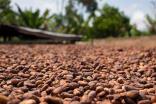 Cocoa partnership puts aside failures with bold new aims on child labour 9 Sep 2020
Attempts to tackle child labour in cocoa have over-promised and under-delivered. Could a new plan from multi-stakeholder body International Cocoa Initiative be different?
---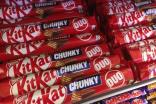 Nestle's Fairtrade move is wrong – and very wrong now 1 Jul 2020
just-food's Ben Cooper sets out his opposition to Nestlé's decision to end Fairtrade certification for its flagship KitKat chocolate brand in the UK and Ireland.
---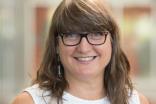 "We want to transform the sector" – Mondelez's Cathy Pieters on snacks giant's Cocoa Life programme, its progress and challenges ahead 19 Jun 2020
In 2016, Mondelez ended Fairtrade certification for Dairy Milk and forged a new tie-up with Fairtrade through its own sustainability platform Cocoa Life. What happened next?
---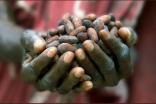 Industry faces daunting task on child labour in cocoa despite new momentum 19 Dec 2019
Ben Cooper welcomes the progress Nestlé is making on tackling the use of child labour in the cocoa supply chain but stresses the company - and industry - still has work ahead.
---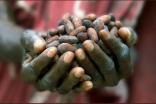 How do food companies ensure cocoa supply meets future demand - sustainably? 13 Jul 2018
Ben Cooper looks at food manufacturers' efforts to put their west African cocoa supply chains on a truly sustainable footing.
Latest News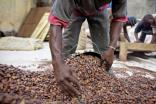 Nestle, Mars among chocolate giants facing slavery lawsuit in US 15 Feb 2021
Some of the world's largest chocolate manufacturers have been accused of child slavery in a US court, a case that also involves agri-food and ingredients heavyweights.
---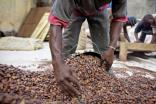 Cote d'Ivoire reinstates cocoa sustainability scheme run by Hershey 14 Dec 2020
Cote d'Ivoire has reinstated cocoa sustainability schemes run by US confectionery major Hershey that it earlier suspended over a price dispute.
---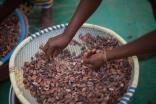 Unilever's Ben & Jerry's to pay farmers more for cocoa 18 Nov 2020
The US ice-cream business, owned by Unilever, is to change what it pays farmers in Côte d'Ivoire for cocoa beans.
---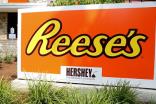 Hershey to step up "direct sourcing" of cocoa in Africa 27 May 2020
Reese's maker Hershey has pledged to increase the "direct sourcing" of its cocoa supplies from two key markets.
---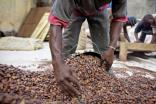 Nestle outlines new cocoa action plan to stem deforestation 5 Mar 2019
Nestlé is seeking to end deforestation associated with cocoa production in west African countries with its latest environmental initiative.
---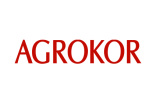 Agrokor founder Ivica Todoric to hear decision on extradition order in London today 23 Apr 2018
The founder of indebted Croatia-based food company Agrokor is to appear before London's Westminster Magistrates Court on Monday to hear his fate under an extradition order.
---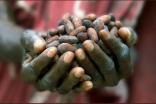 Chocolate giants sign up to deforestation accord 16 Nov 2017
Top cocoa-producing nations Côte d'Ivoire and Ghana and major confectionery companies have agreed to take action to help eliminate deforestation.
---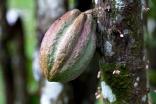 Nestle, Mondelez, Hershey pledge to tackle deforestation in cocoa 17 Mar 2017
Twelve chocolate and cocoa companies, including Nestle, Mondelez International, Hershey today (16 March) announced plans to work together to "end deforestation and forest degradation in the global cocoa supply chain", focusing initially on Côte d'Ivoire and Ghana.
---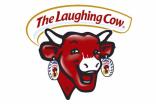 Bel inaugurates first facility in sub-Saharan Africa  23 Mar 2016
Bel Group, the maker of The Laughing Cow cheese, has officially opened its first production facility in sub-Saharan Africa with a ceremony at its new plant in Côte d'Ivoire. 
---
Cemoi eyes west Africa with new plant 9 Mar 2015
French chocolate maker Cemoi says its new production plant in Cote d'Ivoire, which is set to open in May, will enable the company to serve markets across west Africa.