Czech Republic: Latest food news & analysis
Latest Insights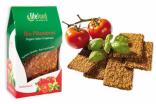 What are the next major markets for gluten-free? The fledgling gluten-free market in Czech Republic shows promise 21 Oct 2016
Gluten-free has a well-established presence in the markets of western Europe, notably Italy, Germany and the UK, but the sector is rapidly gaining traction in eastern European countries. In just-food's series of market spotlights on the next five countries manufacturers should target, John Shepherd looks at the Czech Republic.
---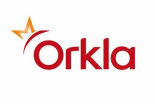 Orkla seeking strength in small markets with Hamé buy  17 Dec 2015
Nordic food group Orkla is expanding its presence in central Europe through the acquisition of Czech Republic-based Hamé. The deal offers cost and revenue synergies and expands Orkla's presence in categories that are complementary to its portfolio. It also feeds into Orkla's strategy of focusing on regional categories and markets where it can build scale but which have, on the whole, gone under the radar of multinational competitors. Katy Askew reports. 
Latest News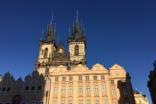 EU scrutinising Czech plans to prioritise domestic food producers 21 Jan 2021
The European Union has responded after the Czech Republic announced plans to adopt legislation requiring shops there to sell mainly domestically-made food.
---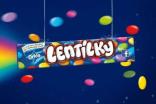 Nestle to move production of Czech brand Lentilky to Germany 16 Oct 2020
Nestlé plans to shift production of a popular candy brand from the Czech Republic to Germany next year.
---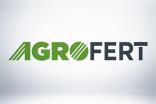 Czech giant Agrofert to close bakery 5 May 2020
Czech agri-food giant Agrofert is to make a change to its bakery production network, a year after acquiring a local peer in the sector.
---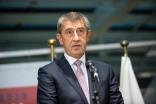 Czech PM and Agrofert founder Babis attacks EU over 'conflict of interest' audit 7 Jun 2019
Andrej Babiš, the Czech Prime Minister and billionaire founder of conglomerate Agrofert, has hit out at the EU for an audit that found him in a conflict of interest.
---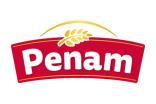 Czech bakery Penam given OK to buy local peer United Bakeries 30 May 2019
Penam, the Czech bakery business owned by local food and agriculture conglomerate Agrofert, has been given the all-clear to buy a local peer.
---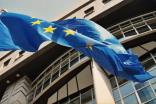 EU subsidies to Agrofert suspended amid Babis row 17 Dec 2018
The European Commission is to suspend subsidies paid to Czech food giant Agrofert amid concerns about conflicts of interest involving the country's Prime Minister, Andrej Babis.
---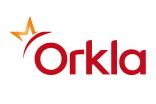 Jobs to go as Orkla combines Czech, Slovak units 5 Oct 2018
Orkla has told just-food jobs will go at the Nordic food group's operations in the Czech Republic and Slovakia in the wake of combining its businesses in the two markets.
---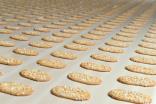 Mondelez International unveils investment in Czech plant 14 Jun 2018
Snacks giant Mondelez International today (14 June) officially unveiled five new production lines at its biscuit plant in the Czech Republic.
---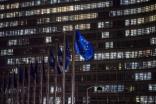 Brussels acts to prohibit 'dual quality' food 12 Apr 2018
The European Commission has acted to prohibit so-called dual quality food across the EU following pressure from central and eastern European member states.
---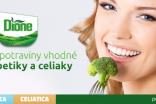 Orkla acquisition trail lengthens with Agrimex in Czech Republic 20 Nov 2017
Norway's Orkla has signed an agreement to buy Czech frozen vegetable producer Agrimex.