Egypt: Latest food news & analysis
Latest Insights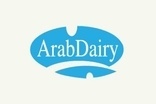 Arab Dairy targets growth of 30-35% in Egypt and beyond 4 Nov 2015
Arab Dairy, the Egyptian dairy firm owned by Pioneers Holding, has an ambitious growth target. The company intends to expand its sales by "at least" 30-35% per year for the next five years, export director Wael Morsy tells just-food. This will be achieved by reinvigorating its cheese business in Egypt and expanding its international sales. Katy Askew finds out more. 
---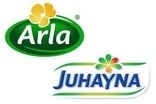 BRICs and beyond: Why Arla's Egyptian JV with Juhayna is shrewd 28 May 2015
Arla Foods has entered a joint venture with Egypt's leading dairy processor, Juhayna Food Industries, that leaves the European dairy co-operative poised for expansion in a promising emerging market. Expanding via a tie-up with a local company is a smart move from Arla as it works to grow in a market where competition is on the up and M&A valuations are high. Katy Askew reports.
---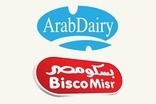 Profiles: Egyptian takeover targets Arab Dairy and Bisco Misr 28 Nov 2014
Egypt has been in the M&A spotlight in recent weeks, with Arab Dairy and local snacks group Bisco Misr the subject of interest from international suitors. just-food explores the background of each company and looks at why the likes of Lactalis, Arla, Kellogg and private-equity firm Abraaj are battling it out to buy the businesses.
---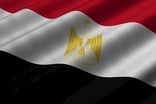 BRICs and beyond: Eyeing Egypt: Why firms are queueing up to invest 10 Jul 2014
A new president and a revised investor law for Egypt appears to be restoring business confidence. Last month three food and beverage giants announced plans to invest in expanding operations in the country. But with a growing population and high levels of unemployment, plus a cut in fuel subsidies that could put pressure on the average citizen's pocket, is now really the right time to be eyeing Egypt? Hannah Abdulla explores.
---
just the facts: Egyptian grocery retailing 26 Aug 2010
Marks & Spencer plans to open its first store in Egypt later this year with franchise partner Al Futtaim. just-food takes this opportunity to take a deeper look at the Egyptian super and hypermarket sectors with the help of research partner Euromonitor.
Latest News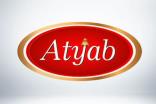 UAE's Agthia to take controlling stake in Egyptian meat business Atyab 7 Apr 2021
UAE food business Agthia Group has announced it plans to take a majority stake in an Egyptian meat supplier.
---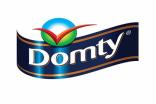 FrieslandCampina, Domty announce Africa cheese JV 17 Mar 2021
Dutch dairy business FrieslandCampina has established a joint venture with Egypt-based peer Arabian Food industries Company (Domty).
---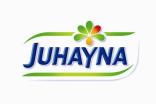 Juhayna CEO detained in connection with "accusations" against former chairman Safwan Thabet 8 Feb 2021
Egypt's Juhayna Food Industries has said a top executive was detained by the authorities at the weekend in connection with accusations against a family member.
---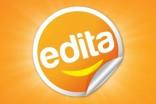 Snacks maker Edita Food Industries adds capacity after new wafer launch 8 Feb 2021
Edita Food Industries, the Egypt-based snacks maker, is adding production capacity after the recent launch of a new wafer bar.
---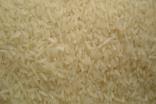 Ebro Foods sets up Middle East "hub", mulls Egypt disposal 31 Jul 2020
Spain-based rice and pasta major Ebro Foods has announced plans to make changes to its operations in the Middle East.
---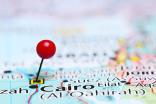 Russia's Efko enters production JV with Egypt's United Oil 25 Oct 2019
Russian food group Efko has signed an agreement of intent with an Egyptian peer to produce vegetable oil in the Middle Eastern country.
---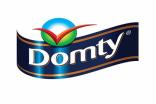 Domty boosts bakery capabilities with third production line 5 Aug 2019
Egypt's Arabian Food Industries is installing another new bakery line after entering the baked-goods category last year.
---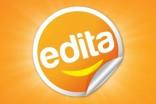 Edita invests in new production line as snacks maker expands Freska range 28 May 2019
Egypt-based Edita Food Industries has invested EGP14m (US$831,000) in a new production line as the snacks maker seeks to grow its market share.
---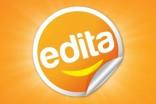 Egypt's Edita Food Industries takes full control of confectionery venture 11 Apr 2019
Egypt's Edita Food Industries has taken full control of its confectionery subsidiary after buying out a minority interest.
---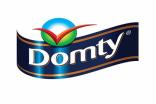 Egypt's Domty expands production capacity with new bakery line 10 Dec 2018
Egypt-based cheese manufacturer Arabian Food Industries (Domty) is investing in a new production line.
Latest blogs
Egyptian baker Edita Food Industries sees shares jump on listing 2 Apr 2015
Shares in Egyptian bakery firm Edita Food Industrues jumped 16% today after it listed on the Egyptian and London Stock Exchanges.