France: Latest food news & analysis
Latest Insights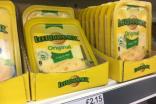 Leerdammer deal shows M&A strategies can be as different as chalk and cheese 31 Mar 2021
One of western Europe's most prominent brands of cheese, Leerdammer, is set to change hands. Dean Best looks at the possible rationales buyer and seller may have for the deal.
---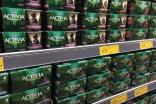 Where now for Danone after Faber's departure? 16 Mar 2021
In the wake of Emmanuel Faber's departure from Danone, Andy Coyne weighs up what might be the priorities for those set to take the helm of the French food and beverage giant.
---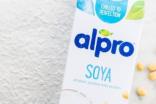 Uncertainty persists as Danone's changes see Faber remain 3 Mar 2021
Danone has bowed to investor pressure on its CEO Emmanuel Faber but markets have reacted unfavourably to his appointment as non-executive chair. Simon Harvey reports.
---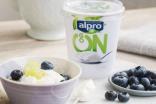 Will Danone's growth predictions placate grumbling investors? 22 Feb 2021
French dairy giant Danone has released its 2020 results and made performance predictions for 2021. Andy Coyne looks at whether either will placate critical investors.
---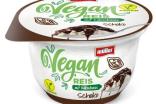 Plant-based priorities – dairy companies also in dairy-free 12 Feb 2021
just-food rounds up what the world's leading dairy businesses, or food majors with a significant dairy offering, are providing in the dairy-free product area.
Latest News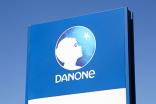 Outgoing Barry Callebaut boss Antoine de Saint-Affrique tipped to become Danone CEO 12 May 2021
A French newspaper has named the person who it says Danone has chosen to be its new CEO and suggests an announcement could be made soon.
---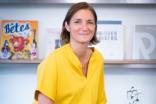 Bel Group earmarks Cecile Beliot for CEO in new governance structure 11 May 2021
Bel Group in France plans to separate the functions of chairman and chief executive currently held by Antoine Fiévet.
---
French watchdog fines Fleury Michon for "obstructing cartel probe" 10 May 2021
The France food manufacturer has been fined by the country's competition watchdog in the latest fall-out from what the regulator says was price-fixing among charcuterie producers.
---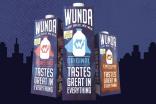 Nestle seeks to "disrupt" dairy-free milk category with Wunda 5 May 2021
Nestlé has revealed a new product in the dairy-free category as it seeks a bigger slice of what it calls a "food revolution" in plant-based products.
---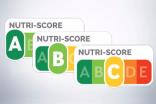 Dairy body CNAOL calls for Nutri-Score exemption for French GI dairy products 28 Apr 2021
CNAOL, the body representing the French dairy industry, has issued a statement on the use of Nutri-Score labels on geographical indication (GI) dairy products.
---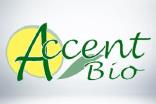 Private-equity-backed Bur Distribution buys French peer Accent Bio 26 Apr 2021
The manufacturer and trader of deli products has snapped up a business in France supplying dried-fruit products.
---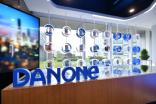 Danone CEO search 'homes in on shortlist' 23 Apr 2021
The dairy and infant-formula giant is reported to be focusing on a shortlist of at least four candidates to succeed Emmanuel Faber as its chief executive.
---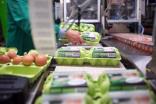 France's Avril to offload assets under new strategic focus 15 Apr 2021
French agri-food group Avril plans to dispose of some of its business units under a new strategic focus for the business.
---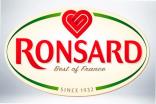 LDC to sell poultry assets held by Ronsard to comply with regulator 15 Apr 2021
Poultry processor LDC has agreed to sell assets in order to comply with a takeover ruling, it has been revealed.
---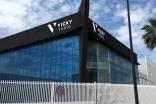 Spain's Vicky Foods seeks to boost international presence with new plant 15 Apr 2021
Spain-based Vicky Foods is aiming to grow its international business through the construction of a new production facility.
Latest blogs

Amazon and France's Casino announce latest project 24 Apr 2019
A year after first joining forces, the US e-commerce titan and the French grocer have set out fresh ways they are to work together.
---

Two of France's largest grocers in quarrel over "merger" claim 25 Sep 2018
Carrefour and Casino, two of the biggest food retailers in France and owner of hundreds of stores overseas combined, are squabbling about claims one approached the other of a possible merger.
---

Fleury Michon quits French meats trade body 24 Sep 2018
Fleury Michon, the France-based supplier of ready meals and cooked meats, has quit the trade body representing the charcuterie industry in the country.