France: Latest food news & analysis
Latest Insights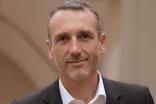 Danone plays catch up with food peers as French giant adapts to pandemic challenge 25 Nov 2020
Danone revealed a new corporate structure on Monday (23 November) designed to reboot profit margins and improve efficiencies. Simon Harvey looks at the key talking points.
---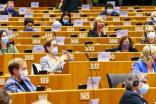 EU vote on plant-based names highlights dairy industry insecurity 28 Oct 2020
The European Parliament's curbs on plant-based naming conventions says a lot about the dairy industry's political influence but the tide cannot be turned back, GlobalData argues.
---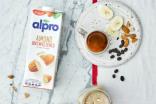 Danone's Alpro goals throw down progressive gauntlet 22 Oct 2020
Danone is upping its investment in efforts to improve the sustainability of its operations and some of the latest measures focus on Alpro, its flagship European dairy-free brand.
---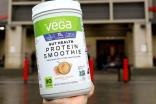 Danone looks for lift after recent woes 19 Oct 2020
According to CEO Emmanuel Faber, Danone needs to "reinvent itself again". Dean Best reports on the Alpro maker's quest to get back on track.
---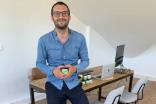 "We want to be a global brand for vegan food" – Jordan Lellouche, co-founder of The Good Spoon, outlines France vegan mayo firm's ambitions 19 Oct 2020
The Good Spoon co-founder and chairman Jordan Lellouche tells Andy Coyne about his plans to grow the vegan mayonnaise brand.
Latest News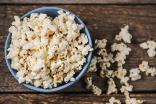 Intersnack buys stake in popcorn firm Natais' parent 27 Nov 2020
Germany-based snacks giant Intersnack, home to brands to including Pom-Bear and KP Nuts, has bought a minority stake in a popcorn supplier.
---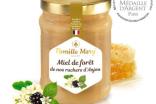 France's Lea Nature acquires local honey business Famille Mary 26 Nov 2020
Compagnie Léa Nature, a France-based organic food business, has acquired a local honey specialist, it has revealed.
---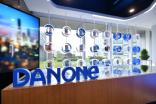 Danone to axe jobs in post-Covid shake-up 23 Nov 2020
The yogurt and baby-food maker wants to build a "local-first" organisation, with the company's CEO insisting the group needed to reinvent itself.
---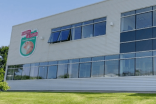 Lartigue et Fils buys French charcuterie peer Tradition de Vendee 19 Nov 2020
Lartigue et Fils, a France-based food-manufacturing SME, has acquired a local business in a bid to bolster its position in charcuterie.
---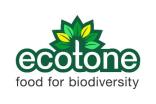 Wessanen becomes Ecotone, reveals new mission-driven status 11 Nov 2020
Wessanen, the Netherlands-based food business that went private last year under new ownership, has changed its name.
---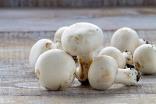 Bonduelle confident under-pressure mushroom asset can recover 6 Nov 2020
Bonduelle has plans to get part-owned mushroom processor on firmer financial footing, the deputy CEO of the France-based vegetables giant tells just-food.
---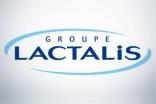 Lactalis eyes closure of France cheese plant in "modernisation" project 27 Oct 2020
The French dairy giant said its cheese business is implementing a strategy of "industrial modernisation" at its factories to make its soft-cheese business more competitive.
---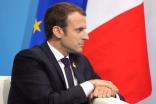 France urges Middle Eastern countries not to boycott French products 26 Oct 2020
France has urged countries in the Middle East not to boycott the country's goods following comments from President Emmanuel Macron in relation to a school teacher's beheading.
---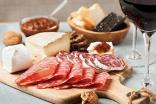 Cooperl warns plants would close if cartel fine stands 22 Oct 2020
Cooperl, the France-based pork-processing major, has issued a warning about the possible fate of parts of its production network.
---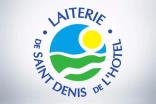 French group LSDH snaps up foodservice suppliers 21 Oct 2020
French food group Laiterie de Saint-Denis-de-l'Hôtel (LSDH) has acquired two local businesses supplying the foodservice market.
Latest blogs

Amazon and France's Casino announce latest project 24 Apr 2019
A year after first joining forces, the US e-commerce titan and the French grocer have set out fresh ways they are to work together.
---

Two of France's largest grocers in quarrel over "merger" claim 25 Sep 2018
Carrefour and Casino, two of the biggest food retailers in France and owner of hundreds of stores overseas combined, are squabbling about claims one approached the other of a possible merger.
---

Fleury Michon quits French meats trade body 24 Sep 2018
Fleury Michon, the France-based supplier of ready meals and cooked meats, has quit the trade body representing the charcuterie industry in the country.