Germany: Latest food news & analysis
Latest Insights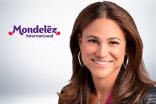 "Covid-19 is reinforcing the need for wellbeing snacks" - Mondelez International's SnackFutures on demand now - and beyond coronavirus - for snacks 17 Apr 2020
We talk to Mondelez's SnackFutures hub to hear what the US giant has learnt one year since launch, how it sees snacking evolving – and how Covid-19 is affecting the unit's plans.
---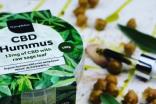 What's the outlook for CBD food in Europe? 24 Jan 2020
Recent comments from regulators in Europe have left some in the food industry worried about what's ahead for the region's nascent CBD food market. Simon Creasey explores further.
---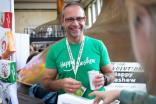 Happy Cheeze founder Dr. Mudar Mannah on the rise of vegan cheese, winning lawsuits and looking for more investment - the bitesize interview 5 Nov 2019
Fledgling German firm Happy Cheeze is looking to ride the rising interest in alternatives to dairy products but it's not all been plain sailing, as the company tells Dean Best.
---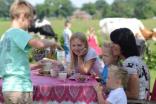 German dairy sector deep-dive, part two - plotting the future 11 Apr 2019
In the second part of a two-part feature examining the German dairy sector, Andy Coyne looks at the strategies companies there are employing as they search for growth.
---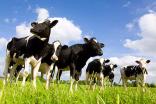 German dairy sector deep-dive, part one - seeking green shoots in mature market 10 Apr 2019
In the first part of a two-part feature looking at the German dairy sector, Andy Coyne focuses on the make-up of the market and the pressures weighing on its growth prospects.
Latest News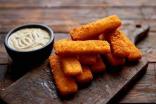 Eight Fifty Food Group snaps up Germany's Greenland Seafood 16 Oct 2020
Eight Fifty Food Group, the UK meat and seafood business, has expanded its reach in fish and shellfish with another deal in Europe.
---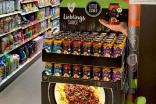 Wessanen acquires organic soup producer Little Lunch 15 Oct 2020
Wessanen, the Netherlands-based food business, has snapped up a company in Germany producing organic products.
---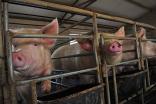 African swine fever escalates in Germany 12 Oct 2020
African swine fever has escalated in Germany after the first case was discovered in a dead wild boar last month in the north-east state of Brandenburg.
---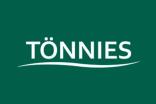 Toennies takes legal action after plant forced to close 8 Oct 2020
German meat giant Toennies is taking action after the country's authorities ruled it has to close one of its abattoirs because of a Covid-19 outbreak.
---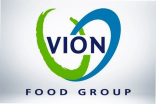 Meat giant Vion to hire more permanent staff 8 Oct 2020
Vion Food Group, the Dutch meat major, has made an announcement concerning jobs over the border in Germany.
---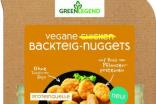 Germany's PHW-Gruppe launches own meat-free range 2 Oct 2020
German poultry business PHW-Gruppe has ventured into the meat-free world in its own right with the launch of a vegan brand.
---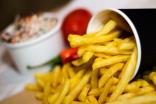 Aviko acquires potato plant from Unilever under new tie-up 25 Sep 2020
Aviko has acquired a plant in Germany from a FMCG major with which the Dutch potato business has formed a partnership.
---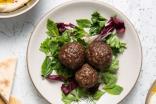 German, French consumers buying into cell-based meat concept - research 24 Sep 2020
New research has suggested that a large percentage of consumers in two major European markets are comfortable with the concept of cell-based meat.
---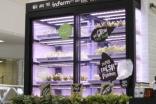 Vertical-farm operator Infarm gets more funding 17 Sep 2020
Infarm, the Germany-based vertical-farm operator, has attracted more funding to fuel its bid to "make a truly global impact".
---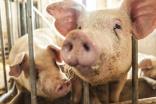 Germany confirms first case of African swine fever as South Korea bans pork imports 11 Sep 2020
Authorities in Germany have confirmed the country's first case of African swine fever, a virus that affects pigs and wild boar.
Latest blogs

Amazon button Dashed in Germany 11 Jan 2019
In a bid to eat into sales of FMCG products, Amazon has developed and launched the Dash service, allowing consumers to re-order products at the touch of a button. A judge's pen in Germany has rendered those buttons illegal in that market.
---

Amazon Dash launches in Europe 31 Aug 2016
Amazon Dash, the service that allows consumers to re-order products at home through the retail giant at the touch of a button, has been launched in three European markets.
---

Brussels clears Cargill's ADM chocolate buy - with a condition 20 Jul 2015
Cargill's move to buy Archer Daniels Midland's chocolate business has cleared its last regulatory hurdle after clearance from the European Commission. But Brussels has asked Cargill to offload part of the assets.