Germany: Latest food news & analysis
Latest Insights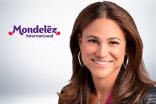 "Covid-19 is reinforcing the need for wellbeing snacks" - Mondelez International's SnackFutures on demand now - and beyond coronavirus - for snacks 17 Apr 2020
We talk to Mondelez's SnackFutures hub to hear what the US giant has learnt one year since launch, how it sees snacking evolving – and how Covid-19 is affecting the unit's plans.
---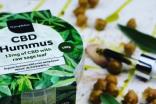 What's the outlook for CBD food in Europe? 24 Jan 2020
Recent comments from regulators in Europe have left some in the food industry worried about what's ahead for the region's nascent CBD food market. Simon Creasey explores further.
---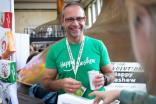 Happy Cheeze founder Dr. Mudar Mannah on the rise of vegan cheese, winning lawsuits and looking for more investment - the bitesize interview 5 Nov 2019
Fledgling German firm Happy Cheeze is looking to ride the rising interest in alternatives to dairy products but it's not all been plain sailing, as the company tells Dean Best.
---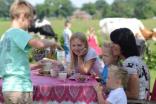 German dairy sector deep-dive, part two - plotting the future 11 Apr 2019
In the second part of a two-part feature examining the German dairy sector, Andy Coyne looks at the strategies companies there are employing as they search for growth.
---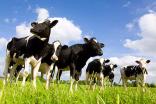 German dairy sector deep-dive, part one - seeking green shoots in mature market 10 Apr 2019
In the first part of a two-part feature looking at the German dairy sector, Andy Coyne focuses on the make-up of the market and the pressures weighing on its growth prospects.
Latest News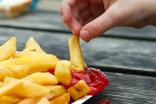 Germany tightens up rules around advertising 'junk food' to children 12 Apr 2021
Germany's government has instigated further changes to rules surrounding the advertising of unhealthy food products to children.
---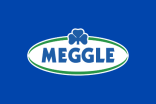 Meggle to buy German cheese peer Stegmann from Sodiaal 6 Apr 2021
German dairy group Meggle has moved to snap up a business in its home market from French cooperative Sodiaal.
---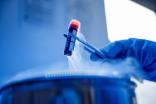 Cell-fish firm Bluu Biosciences eyes prototype launch after seed round 30 Mar 2021
The Berlin-based start-up, which claims to be Europe's first company specialising in cell-based fish, has closed a round of seed funding.
---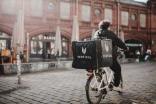 Unilever in Germany 'ghost kitchen' tie-up 25 Mar 2021
The Hellmann's and Knorr maker is teaming up with an ambitious online food delivery business in Germany
---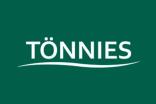 German meat giant Toennies 'exploring sale' 19 Mar 2021
German meat giant Toennies is reportedly exploring a sale of the business led by family member Clemens Toennies.
---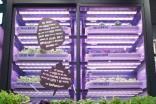 Vertical-farm operator Infarm sees $100m added to funding pot 11 Mar 2021
Germany-based vertical-farm operator Infarm has seen its Series C funding topped up by a significant amount.
---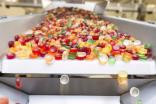 Haribo ends sale talks over closed factory 3 Mar 2021
The manufacturing facility, located in southern Germany, was closed last year and had been the subject of talks with a rival confectioner.
---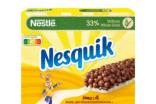 Nestle, General Mills to add Nutri-Score labels to cereal bars in Germany 16 Feb 2021
Food giants Nestlé and General Mills are to introduce Nutri-Score nutrition labels on cereal bar products in a key European market.
---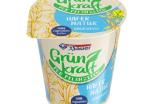 German dairy Bauer makes vegan push 15 Feb 2021
Bauer, the privately-owned German dairy processor, is rolling out a range of plant-based dairy alternatives.
---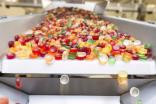 German confectionery exporters lambast post-Brexit controls as shipments suffer 8 Feb 2021
Germany's confectionery makers are already facing challenges in exporting to the UK following the post-Brexit customs arrangements.
Latest blogs

Amazon button Dashed in Germany 11 Jan 2019
In a bid to eat into sales of FMCG products, Amazon has developed and launched the Dash service, allowing consumers to re-order products at the touch of a button. A judge's pen in Germany has rendered those buttons illegal in that market.
---

Amazon Dash launches in Europe 31 Aug 2016
Amazon Dash, the service that allows consumers to re-order products at home through the retail giant at the touch of a button, has been launched in three European markets.
---

Brussels clears Cargill's ADM chocolate buy - with a condition 20 Jul 2015
Cargill's move to buy Archer Daniels Midland's chocolate business has cleared its last regulatory hurdle after clearance from the European Commission. But Brussels has asked Cargill to offload part of the assets.