Ghana: Latest food news & analysis
Latest Insights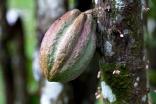 What could the chocolate industry's plan to end deforestation look like? - analysis 23 Mar 2017
Twelve chocolate and cocoa companies, including Nestle, Mondelez International, Hershey last week announced plans to work together to "end deforestation and forest degradation in the global cocoa supply chain", focusing initially on Côte d'Ivoire and Ghana. Ben Cooper speaks to industry and campaign representatives to set out what that plan could look like.
---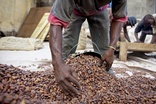 Consuming issues: The war on child labour in cocoa is far from won 5 Aug 2015
The rise in the incidence of child labour in west African cocoa production detailed in last week's report from Tulane University is a disappointment to all those working to address the issue, including food companies. While the statistics reveal some relative improvements and give ground for optimism, Ben Cooper writes, the abiding message has to be that more must be done.
---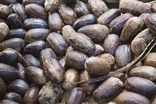 Analysis: Child labour in cocoa on rise but some see progress 5 Aug 2015
The report from Tulane University into the use of child labour in cocoa production in Côte d'Ivoire and Ghana, published last week, revealed a 21% rise in the number of child labourers over the past five years and a 15.5% increase in the prevalence of child labour in cocoa-growing areas. Ben Cooper examines the report which, despite the alarming headline aggregate growth, reflects some underlying progress.
Latest News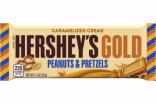 Hershey hits back in African cocoa sustainability scheme row 2 Dec 2020
US confectionery major Hershey has responded after West African countries Ghana and Côte d'Ivoire cancelled cocoa sustainability schemes run by the company.
---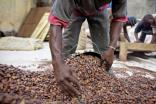 Ghana hits out at chocolate companies over farmers' prices 23 Nov 2020
Ghana has reportedly accused some in the chocolate industry of a "ploy to derail" government attempts to improve income for farmers.
---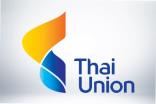 Covid-19 - Thai Union re-opens Ghana cannery 12 May 2020
Seafood giant Thai Union Group has partially re-opened a cannery closed after an employee tested positive for the novel coronavirus.
---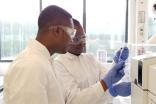 Nestle looks to work with start-ups in Africa 28 May 2019
Nestle has started what has described as an "innovation challenge" in Africa in four specific business areas.
---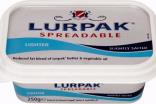 Arla extends its African footprint with new Ghana operation 30 Aug 2017
European dairy giant Arla Foods is adding another market to its sub-Saharan Africa business region by establishing a new subsidiary in Ghana.
---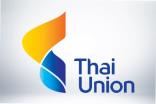 Thai Union Ghana site remains closed after explosion 21 Jun 2017
A Thai Union Group plant in Ghana remains closed amid an investigation into what caused a fatal explosion at the site.
---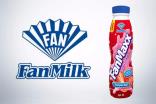 Danone invests in Fan Milk arm in Ghana 24 May 2017
Danone has added production lines at a plant in Ghana run by Fan Milk, the African business in which the French group has a majority stake.
---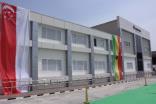 Olam opens expanded Nutrifoods Ghana biscuits plant 3 Apr 2017
Nutrifoods Ghana, Singapore-based Olam International's majority-owned venture in the African state, has opened an expanded biscuit production facility in the city of Tema.
---
Food market news of the week - cocoa sector deforestation pledge, Ferrero strikes US acquisition, Unilever wants changes to UK takeover rules 17 Mar 2017
Nestle, Mondelez International and Hershey were this week among the companies to pledge to tackle the deforestation seen in the cocoa supply chain. It was a busy week on our M&A pages, including a notable deal in chocolate, with Ferrero buying US chocolate maker Fannie May Confections Brands, meat giant JBS snapping up bacon maker Plumrose USA and Conagra Brands acquiring US snacks firm Thanasi Foods.
---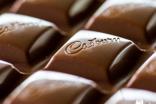 Mondelez International to step up efforts to tackle child labour in cocoa 24 May 2016
Mondelez International will look to "strengthen" its moves to tackle child labour in its cocoa supply chain in Cote d'Ivoire and Ghana.