Greece: Latest food news & analysis
Latest Insights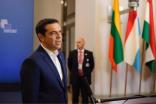 The rise of the 'professional shopper' in Greece 31 Jul 2017
Last week, Greece's Prime Minister, Alexis Tsipras, said the "worst" of the country's economic troubles were "clearly behind us". Two years ago, IRI's Panagiotis Boretos took to these pages to discuss how Greece's economic crisis was affecting consumer behaviour. Boretos takes the temperature of the market again.
---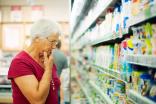 Why better understanding of price vital to drive profits - column 29 Mar 2017
Food manufacturers operating across Europe, faced with differences in how sensitive different markets are to price, need to develop innovative pricing and promotional strategies to win, Dr Anthony Graham, IRI's executive vice president of international solutions and innovations, argues.
---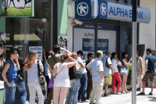 Greek crisis - The impact on shopper behaviour 28 Aug 2015
The economic turmoil in Greece has been one of the biggest business stories of the year. But what kind of effects has the crisis had on the ground? How have shoppers reacted? IRI's Panagiotis Boretos investigates.
---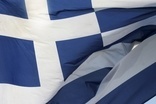 In the spotlight: What Grexit could mean for the food industry 3 Jul 2015
This Sunday, Greece will decide whether to accept a proposal from its creditors following the breakdown of negotiations over its EU1.6bn debt repayment with the International Monetary Fund. If voters reject the proposal, Greece risks exiting Eurozone. Concerns over what this will mean for the food industry are rife and food manufacturers have started taking measures to prepare for the worst.
---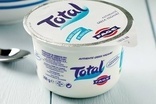 SIAL 2014: Fage targets Europe as US Greek yoghurt boom ends 22 Oct 2014
Greek dairy manufacturer Fage is eyeing growth in Europe as the Greek yoghurt craze in the US loses steam. Katy Askew caught up with the company at the SIAL exhibition in Paris to find out more.
Latest News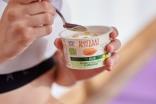 Greece's Vivartia bought by CVC Capital Partners 8 Dec 2020
Vivartia is to get a new private-equity owner after Greek investment firm Marfin Investment Group agreed to sell the food manufacturer.
---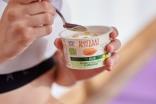 Vivartia owner prolongs exclusive deal talks with CVC 9 Nov 2020
The owner of Vivartia has granted a request from a private-equity house interested in the Greece-based food manufacturer to extend their exclusive talks over a possible takeover.
---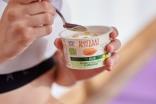 Czech fund Emma Capital confirms interest in Greek group Vivartia 6 Oct 2020
A European private-equity firm has registered interest in Vivartia, the Greece-based food manufacturer that's already the subject of a takeover bid.
---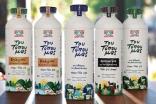 Owner of Greek food group Vivartia in talks with CVC Capital Partners 21 Sep 2020
The owner of Vivartia has received a binding offer for the Greece-based food group from a European private-equity fund.
---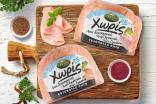 Court approves sale of Greece's Creta Farms 7 Sep 2020
A court in Greece has handed down its ruling on the potential takeover of troubled cold cuts producer Creta Farms.
---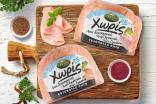 Takeover of Greece's Creta Farms close - sources 13 Dec 2019
Dutch investment trust Impala Invest has reached agreement with creditors and will take over troubled Greek meat, cheese and deli product group Creta Farms, according to sources.
---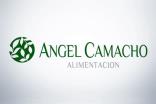 Angel Camacho acquires minority stake in Greek peer Mani Foods 9 Dec 2019
Angel Camacho, a Spanish producer of table olives and olive oils, has acquired a minority stake in a Greek peer.
---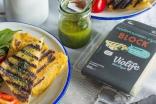 Flora maker Upfield to buy Violife owner Arivia 17 Oct 2019
Plant-based spreads business Upfield Group of the Netherlands has acquired a vegan food company in Greece.
---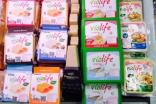 Flora owner Upfield linked with Violife acquisition 10 Oct 2019
Upfield, the Amsterdam-based business which is owned by the private-equity company KKR, has been linked with a deal to acquire a vegan food company.
---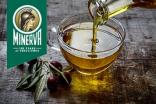 UK's PZ Cussons sells off Greek olive oil business Minerva 29 Aug 2019
UK FMCG company PZ Cussons has entered into an agreement to sell a European food division for GBP41m (US$50m).
Latest blogs

The sluggishness of FMCG in Europe laid bare 17 Aug 2016
An indication of how tough trading conditions are in much of Europe emerged today (17 August) with figures from Nielsen suggesting in the second quarter of the year the region's FMCG sector had grown at the slowest rate since 2008.
---

PZ Cussons shines light on doing business in Greece 21 Jul 2015
Food is a small part of the portfolio at PZ Cussons, the UK-based FMCG group better known for brands including Imperial Leather soap and Charles Worthington shampoo. However, the company is a major olive oil manufacturer in Greece and today (21 July) indicated how it is navigating the country's ailing economy.