Honduras: Latest food news & analysis
Latest News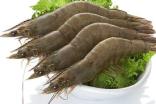 Canadian seafood business Cooke buys peer Seajoy Seafood 7 Feb 2019
Cooke, a seafood business based in Canada, has acquired a Latin American shrimp specialist for an undisclosed sum.
---
IRELAND: Greencore to beat year-end profit forecast 25 Sep 2007
Irish food and malt group Greencore is expecting its full-year earnings per share (EPS) to come in around 5% above forecasts.
Latest blogs

Ethical Trading Initiative's suspension of Fyffes rumbles on 11 Dec 2017
Fyffes' suspension from The Ethical Trading Initiative, sparked over disquiet about conditions for the produce giant's workers in Honduras, continues after the UK-based organisation said the fruit and vegetable supplier had not done enough to assuage the concerns.
---

Fyffes to face Ethical Trading Initiative disciplinary committee 17 Feb 2017
A year after union officials alleged Fyffes abused workers on plantations in Central America - and called on the produce giant to be kicked out of the Ethical Trading Initiative forum - the company is set to go before a committee at the UK-based organisation.
---

Fyffes and Ethical Trading Initiative under scrutiny 12 Feb 2016
Fyffes, the global produce supplier, is in the spotlight over union claims of worker abuse on plantations in Central America.