Hong Kong: Latest food news & analysis
Latest Insights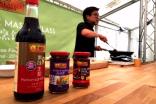 Lee Kum Kee targets European demand for "authentic" Chinese cuisine - interview 8 Nov 2017
Over more than a century, Lee Kum Kee, the Hong Kong-based supplier of Chinese sauces, had grown into a multinational supplying more than 120 markets. The privately-owned Lee Kum Kee rarely gives interviews but, at the Anuga trade expo in Germany, Dean Best sat down with Maria Chong, the general manager of the business' operations in Europe, to hear about the company's ambitions in the region.
---

Interview: Raisio targets emerging markets in Benecol push 4 Sep 2013
Finnish food group Raisio is looking to expand the presence of its Benecol brand in emerging markets, with South America and Asia at the forefront. The company today (4 September) launched its Benecol yoghurt drinks in Hong Kong. Katie Smith spoke to Mikko Laavainen, vice president of Raisio's licensed brands, who outlined the group's mid- to long-term growth strategy for the Benecol business.
---

Deal or no deal: ParknShop bidders must mull challenges in HK, China 6 Aug 2013
In ten days time, Hong Kong retail-to-energy conglomerate Hutchison Whampoa will reportedly consider any offers that have come in for ParknShop, its supermarket chain. However, any interested parties need to consider the challenges facing ParknShop, operating in the saturated Hong Kong market and so far not enjoying significant inroads on the mainland.
---
HOFEX: UK cereal firm Good Carb Food Co trailblazing in Asia 10 May 2013
UK firm The Good Carb Food Company has set its sights on further expansion in Asia, where it is acting as a trailblazer for the granola category.
---

HOFEX: Taywell looks to China, Gulf for premium ice cream opportunity 9 May 2013
Taywell Ice Creams is hoping to cater to affluent consumers in China and the Gulf as it seeks out premium markets for its ice creams.
Latest News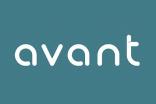 Seafood group Vinh Hoan Corp. buys stake in cell-cultured firm Avant Meats 29 Jan 2021
Avant Meats, set up in Hong Kong in 2018 to develop cell-cultured seafood, has sold a stake to a seafood processor in south-east Asia.
---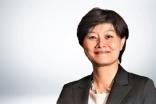 Lee Kum Kee appoints former Danone executive Katty Lam as CEO 7 Dec 2020
Lee Kum Kee, the Hong Kong-headquartered Asian-style sauces business, has appointed a new top executive.
---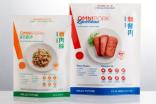 Plant-based firm Green Monday raises $70m from investor group 22 Sep 2020
Green Monday, a plant-based start-up in Hong Kong, has received a new round of funding from a diversified investor group.
---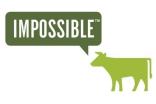 US meat-free firm Impossible Foods picks Hong Kong again for new launch 10 Sep 2020
Impossible Foods, the meat-free manufacturer, has taken its newest product off the production line to Asia.
---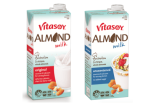 Vitasoy blames Covid-19 for profit warning 30 Mar 2020
Vitasoy International Holdings, the Hong Kong-listed, plant-based food and beverage business, has made a Covid-19-linked profit announcement.
---
Else Nutrition enters investment, distribution deals 20 Feb 2020
Else Nutrition has signed an investment agreement to accelerate the development of its plant-based infant formula.
---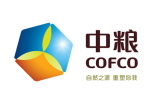 COFCO (Hong Kong) seeks to privatise China Agri-Industries 29 Nov 2019
COFCO (Hong Kong) is seeking to privatise a Beijing-based business in which the meat processor holds a majority stake.
---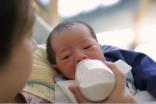 Feihe International 'revisits plan for Hong Kong IPO' 21 Mar 2019
Infant-formula manufacturer Feihe International is reportedly revisiting plans for a public share offering in Hong Kong.
---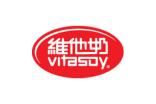 Vitasoy to build new plant in southern China 1 Nov 2018
Vitasoy International Holdings, a Hong Kong-listed plant-based food and beverage maker, is building a new plant in southern China.
---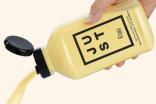 US alternative protein firm Just teams up with food accelerator in Asia 24 Sep 2018
Just, the US-based alternative protein business, has linked up with venture accelerator specialist Brinc.
Latest blogs

Talk of IPO of Australia's Manassen Foods returns 29 Oct 2015
Speculation Bright Food is planning to float its Australian asset, the distributor Manassen Foods, has resurfaced, with a report the Chinese giant has hired banking advisers to line up a listing next year.