Iceland: Latest food news & analysis
Latest Insights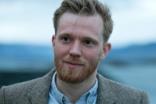 Good Good co-founder Gardar Stefansson on how US keto dieters have boosted the no-sugar product specialist's sales – the bitesize interview 27 Jul 2020
Iceland-based jam, spreads and syrups maker Good Good has found its sugar-free products striking a chord with those in the US following the keto diet. Andy Coyne heard more.
---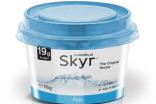 MS Iceland Dairies adds UK to skyr yoghurt export push - interview 26 Feb 2016
After success in Scandinavia and carving a foothold in Switzerland, MS Iceland Dairies is taking its Skyr yoghurt to the UK - where Arla Foods is already present with its own version of the product. Dean Best spoke to Jón Axel Pétursson, senior vice president for sales and marketing at MS Iceland Dairies, to find out more about the company's plans.
---
Icelandic food sector hopes to come in from the cold 6 Nov 2009
In the wake of Iceland's financial meltdown, food manufacturers in the country have found themselves struggling with higher input costs. However, exporters have also flourished due to the weak currency. Gerald O'Dwyer reports.
---
Crunching the numbers: Iceland's food industry 14 Oct 2008
Nowhere in the world can the impact of the credit crunch be more clearly seen than in Iceland, a nation on the brink of financial implosion. As the events of the last week unravel, Iceland has found itself struggling to avert the alarming possibility that the financial meltdown could spread to the "real" economy and Iceland's food industry now has to face a crisis not of its own making. Katy Humphries reports.
Latest News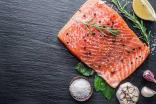 SalMar looks to float majority-owned unit Icelandic Salmon 13 Oct 2020
SalMar has set out plans for a company in which the Norway-based seafood group owns a majority stake to list shares.
---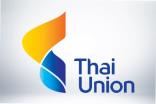 Thai Union invests in Icelandic seafood firm Aegir 5 Dec 2019
John West brand owner Thai Union has invested in an Icelandic seafood firm specialising in cod liver, it has announced.
---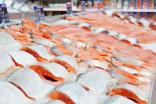 Samherji CEO Thorsteinn Mar Baldvinsson to step aside amid internal probe 15 Nov 2019
Icelandic seafood company Samherji reported its chief executive will step aside amid a pending internal investigation into "alleged wrong doing" at overseas subsidiaries.
---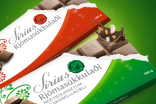 Orkla extends acquisition spree with minority stake in Noi-Sirius 22 Aug 2019
Orkla has taken a minority stake in an Iceland-based confectionery and chocolate maker from its private-equity owners.
---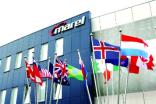 Iceland's Marel eyes M&A through dual-listing 10 Jun 2019
Iceland-based food company Marel made its debut on the Amsterdam stock exchange on Friday (7 June), adding to a listing in its home country.
---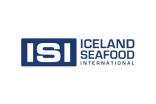 Iceland Seafood names Bjarni Armannsson as CEO amid Helgi Anton Eiriksson's departure 23 Jan 2019
Iceland Seafood International's chairman moves into the chief executive role as the current CEO announces departure.
---
Norway, Iceland to resume organic exports to EU 17 Mar 2017
The EU is to accept organic imports from Norway and Iceland after rules governing the trade in the products were included in the European Economic Area agreement, which governs trade between the countries and the 28-member bloc.
---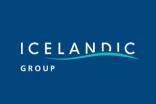 Icelandic Group sells fish subsidiary Ný-Fiskur  12 Dec 2016
Icelandic Group has sold off its fish subsidiary Ný-Fiskur to fellow Iceland-based seafood business Nesfiskur but retained ownership of the Iceland Seafood trade mark. 
---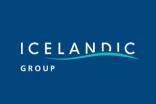 Icelandic Group sells Spanish business to suppliers 9 Sep 2016
Icelandic Group said today (9 September) it has agreed to sell its Spanish subsidiary to Solo Seafood – which is owned by a group of seafood companies in Iceland that are among the subsidiary's main suppliers.
---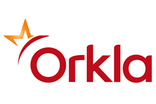 Orkla buys Icelandic firm Nonni Litli 12 May 2015
Norway-based food group Orkla has snapped up a majority stake in Icelandic firm Nonni Litli.