Iran: Latest food news & analysis
Latest Insights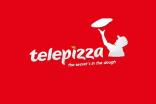 New CEO for Starbucks, Telepizza enters Iran, Focus Brands targets China - foodservice focus, December 2016 10 Jan 2017
December saw Starbucks outline fresh five-year targets - and announce a new CEO. The last month of 2016 also heard US-based Focus Brands announce its ambition to take its Cinnabon and Auntie Anne's brands into China, while Spain's Telepizza entered Iran.
---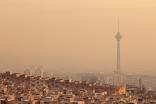 Should food exporters target Iran? 9 Jun 2016
The easing of decade-long trade sanctions against Iran by the developed world offers packaged food makers an opportunity to access the country's 80m strong consumer base. At the end of April, Ireland's Bord Bia embarked on a trade mission with 17 Irish food producers to explore the potential of the market. just-food caught up with representatives from the mission, including the Irish Minister for Agriculture, Food and the Marine, Michael Creed, to find out more.
---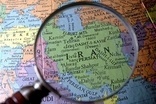 How attractive could Iran be for food majors? 19 Aug 2015
The easing of decade-long economic sanctions on Iran lifted could open a potentially attractive market for international food makers, with access to a population of 80m consumers, a majority of which is under 35 and increasingly on the lookout for branded goods. However, establishing a foothold is unlikely to be straightforward. Hannah Abdulla reports.
Latest News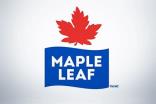 Maple Leaf CEO Michael McCain hits out at US over Iran crisis 13 Jan 2020
In a series of tweets, Michael McCain, the CEO of Canada-based food major Maple Leaf Foods, has taken aim at the US government over the tensions with Iran.
---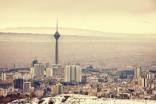 Unilever signs deal to manufacture food in Iran 14 Dec 2017
Unilever plans to set up a joint venture in Iran to make and market food in the country.
---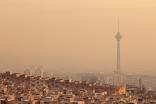 Kellogg relaunches cereals, Pringles in Iran 16 Dec 2016
Kellogg has re-introduced its breakfast cereals and snack brand Pringles into Iran.
---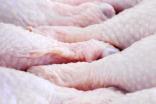 Russia signs meat, poultry deal with Iran 5 Jan 2016
A trade agreement signed between Russia and Iran could see Russia launch poultry and beef products into Iran as early as this month.
---
IRAN: Carrefour plans hypermarket opening 27 May 2008
Carrefour and its Middle East franchise partner Majid Al Furraim are looking to drive growth in the region by expanding into Iran.
---
IRAN/SYRIA: Carrefour plans Middle Eastern expansion 4 May 2007
French supermarket chain Carrefour is to expand its growing presence in the Middle East by opening in Iran and Syria.