Ireland: Latest food news & analysis
Latest Insights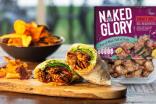 Kerry's consumer exit may need more than one deal 29 Jan 2021
Speculation has continued about Kerry Group's future in consumer foods. With the Irish company's consumer assets spread across categories, an exit may take multiple transactions.
---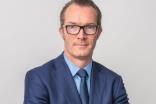 Greencore CEO Patrick Coveney on how the UK food-to-go supplier will bounce back - the just-food interview 26 May 2020
UK supplier Greencore, with its major food-to-go business, has seen Covid-19 hammer sales in recent weeks. Chief executive Patrick Coveney believes the company can emerge stronger.
---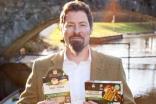 Mr Crumb co-founder Jason Coyle on reinventing stuffing - the bitesize interview 10 Feb 2020
Andy Coyne talks to Jason Coyle, co-founder of Ireland-based stuffing business Mr Crumb, about export opportunities and the appeal of the foodservice category.
---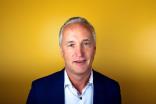 Fulfil CEO Brian O'Sullivan on Hershey's investment, Brexit and the Irish snack-bar firm's ambitions - interview 2 Sep 2019
Ireland-based healthy snack bar brand Fulfil has just secured investment from US confectioner Hershey. Simon Harvey talks with chief executive Brian O'Sullivan.
---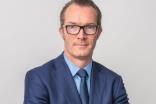 Greencore CEO Patrick Coveney on leaving US market and focusing on UK - the just-food interview, part one 13 Nov 2018
In the first of a two-part interview, Greencore CEO Patrick Coveney talks to Dean Best about the private-label manufacturer's decision to quit the US and focus on the UK market.
Latest News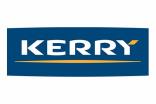 Kerry Group's asset-sale talks with Kerry Co-Operative Creameries suspended 16 Apr 2021
Kerry Group, the Ireland-based consumer foods and ingredients supplier, said talks with an interested party over the potential sale of some of its dairy assets have been suspended.
---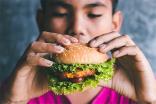 Irish nutrition body questions alt-meat products' protein content 1 Apr 2021
A new report from an Irish nutrition and food safety body has looked at the protein claims linked to some meat-substitute products.
---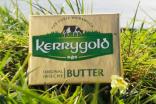 Irish food companies sign up to low-carbon pledge 1 Apr 2021
A number of Ireland-based food groups have signed up to a new low-carbon pledge backed by more than 60 of the country's largest businesses.
---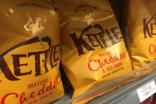 'Ex-Premier CEO Darby eyes Valeo Foods deal' 26 Mar 2021
Valeo Foods has reportedly attracted takeover interest from a number of investors following speculation the business would be put on the market.
---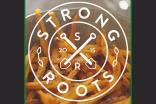 Irish frozen-food business Strong Roots wins B Corp status 23 Mar 2021
Irish frozen veg business Strong Roots has secured a certification for its social, environmental and corporate governance credentials.
---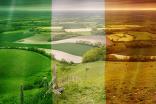 Ireland records massive post-Brexit drop in Great Britain food imports 18 Mar 2021
Newly-released figures from Ireland's statistics authority have revealed the impact Brexit has had on food imports from the UK mainland.
---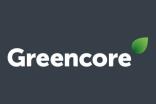 Greencore lays down packaging pledge 24 Feb 2021
The Ireland-based company, one of the largest sandwich suppliers in the UK, set out a pledge on packaging in an update on its sustainability initiatives.
---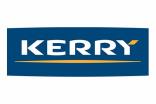 Kerry Group launches review of dairy business in UK, Ireland as revenues fall 16 Feb 2021
Kerry Group, the Dublin-listed consumer foods and ingredients supplier, has announced a strategic review this morning (16 February) in conjunction with its annual results.
---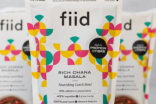 Irish plant-based business Fiid targets UK expansion 12 Feb 2021
Fiid, an Irish plant-based food business specialising in shelf-stable products, has set its sights on winning listings with major grocers in another market.
---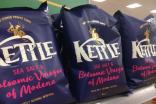 CapVest 'may look to sell Valeo Foods' 28 Jan 2021
An Ireland-based food business could be put up for sale by its private-equity owner CapVest, a report has suggested.
Latest blogs

The Irish Dairy Board unveils logo for new name 31 Mar 2015
Timed to coincide with the end of EU quotas on dairy production today (31 March), Irish co-operative The Irish Dairy Board has published the logo for its new corporate name, Ornua.
---
Tesco, Nestle, Kerry head to Dublin to talk sustainability 26 Sep 2013
Key food industry manufacturers and retailers are in the Irish capital today (26 September) to discuss the necessity of developing sustainable food practices.