Ireland: Latest food news & analysis
Latest Insights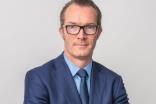 Greencore CEO Patrick Coveney on how the UK food-to-go supplier will bounce back - the just-food interview 26 May 2020
UK supplier Greencore, with its major food-to-go business, has seen Covid-19 hammer sales in recent weeks. Chief executive Patrick Coveney believes the company can emerge stronger.
---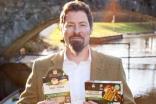 Mr Crumb co-founder Jason Coyle on reinventing stuffing - the bitesize interview 10 Feb 2020
Andy Coyne talks to Jason Coyle, co-founder of Ireland-based stuffing business Mr Crumb, about export opportunities and the appeal of the foodservice category.
---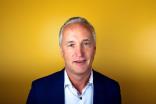 Fulfil CEO Brian O'Sullivan on Hershey's investment, Brexit and the Irish snack-bar firm's ambitions - interview 2 Sep 2019
Ireland-based healthy snack bar brand Fulfil has just secured investment from US confectioner Hershey. Simon Harvey talks with chief executive Brian O'Sullivan.
---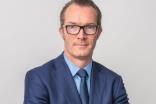 Greencore CEO Patrick Coveney on leaving US market and focusing on UK - the just-food interview, part one 13 Nov 2018
In the first of a two-part interview, Greencore CEO Patrick Coveney talks to Dean Best about the private-label manufacturer's decision to quit the US and focus on the UK market.
---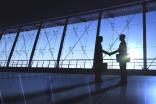 How food start-ups can stand out from crowd and catch an investor's eye 29 Oct 2018
Large numbers of investors, with deep pockets, are keen to invest in the right food start-up venture, John Stapleton writes.
Latest News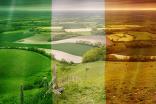 Ireland to appoint food ombudsman 16 Oct 2020
Ireland is allocating EUR1m (US$1.1m) to establish a National Food Ombudsman to oversee and enforce new rules on unfair trading practises.
---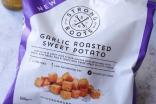 Strong Roots seeking to localise supplies as hedge against no-deal Brexit 15 Oct 2020
Samuel Dennigan, CEO and founder of Dublin-based frozen food firm Strong Roots, has revealed action his company has taken as a hedge against a no-deal Brexit.
---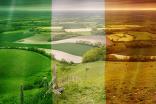 Brexit – Irish food industry calls for Dublin, Brussels cash 7 Oct 2020
Ireland's food and drink industry have called on the country's government and on the EU to provide financial support to help manufacturers cope with Brexit.
---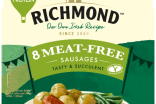 Kerry Group announces new sustainability targets 7 Oct 2020
Ireland's Kerry Group has outlined a new sustainability strategy that includes commitments on greenhouse gas emissions and plastic packaging.
---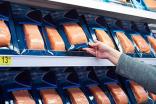 Iceland Seafood in move to acquire Ireland peer Carr & Sons 31 Aug 2020
Iceland Seafood International has announced a plan to acquire a branded and private-label seafood peer in Ireland.
---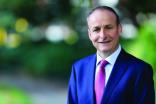 Ireland to start regular Covid-19 tests at meat plants 13 Aug 2020
Ireland has announced a new policy for the testing for Covid-19 among staff working at the country's meat plants.
---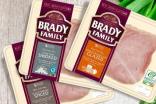 Irish meat group O'Brien Fine Foods halts plant after Covid-19 cases 7 Aug 2020
An Ireland-based meat processor has stopped processing operations at a factory where dozens of staff have tested positive for Covid-19.
---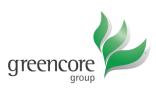 Greencore enters deal for molasses unit, issues Q3 trading update 28 Jul 2020
Greencore has announced this morning (28 July) it plans to sell its molasses business, and also issued a trading update.
---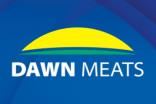 Dawn Meats plant in Ireland supplying McDonald's to reopen 21 May 2020
Dawn Meats said its beef patty plant in County Waterford, Ireland, which supplies fast-food chain McDonald's across Europe, is set to reopen.
---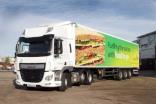 Covid-19 - Greencore says early H2 sales down 40% 19 May 2020
Greencore, the Ireland-based manufacturer that is one of the largest private-label suppliers in the UK, has provided details on how Covid-19 has affected sales in recent weeks.
Latest blogs

The Irish Dairy Board unveils logo for new name 31 Mar 2015
Timed to coincide with the end of EU quotas on dairy production today (31 March), Irish co-operative The Irish Dairy Board has published the logo for its new corporate name, Ornua.
---
Tesco, Nestle, Kerry head to Dublin to talk sustainability 26 Sep 2013
Key food industry manufacturers and retailers are in the Irish capital today (26 September) to discuss the necessity of developing sustainable food practices.