Israel: Latest food news & analysis
Latest Insights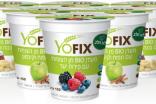 Why Yofix backing highlights dairy-free shift 6 Feb 2020
The backing for Israeli dairy-free start-up Yofix Investments by two major European dairy companies shows a key macro trend could become a competitive flank in dairy alternatives.
---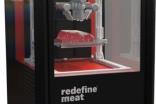 Is 3D printing the future for meat alternatives? 30 Sep 2019
Andy Coyne looks at 3D printing technology and considers its ramifications for the meat - and meat-alternative - industries.
---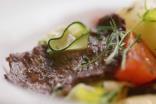 What are the prospects for cultured meat? 16 May 2019
Cultured meat – also known as 'clean meat' or 'slaughter-free meat' – is gaining traction. But challenges remain on scaling up operations and marketing this alternative to meat.
---

just the answer - Strauss Group CFO Shahar Florence 25 Mar 2014
Israel's Strauss Group is a food and beverage maker with interests in sectors from coffee and chocolate to dairy and dips. Coffee accounts for over half of Strauss's sales but the company has aspirations to grow its food business. Hannah Abdulla met Strauss CFO Shahar Florence to find out more.
Latest News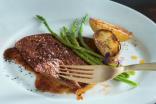 Israel's Aleph Farms unveils cell-cultured beef prototype 18 Nov 2020
Aleph Farms, a cell-cultured meat start-up in Israel, said it has come up with a prototype for its first beef product.
---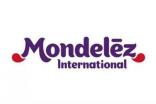 Mondelez invests in Israel snacks start-up Torr 10 Nov 2020
The US giant has put seed money into an Israel-based snacks start-up, which, the Oreo owner claims, can "offer multi-textural, sensorial experiences".
---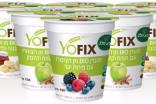 Dairy majors back dairy-free firm Yofix 5 Feb 2020
Yofix Probiotics, the Israel-based dairy-free yogurt start-up, has received funding from a consortium of investors that includes two major European dairy groups.
---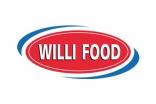 G. Willi-Food appoints Einat Peled Shapira as CEO  28 Jan 2020
Israel's G. Willi-Food International has announced the appointment of a new CEO, effective as of 21 March.
---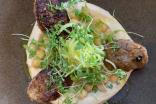 Future Meat raises millions of dollars for lab-grown development 10 Oct 2019
Future Meat Technologies, an Israel-based start-up specialising in lab-grown meat, has raised millions of dollars in a Series A funding round.
---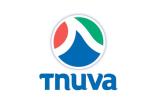 Israel food major Tnuva backs new foodtech incubator 13 Sep 2019
Tnuva, Israel's largest food manufacturer, is one of the names behind a new foodtech initiative in its home market.
---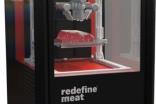 Israel-based 3D printer protein firm Redefine Meat backed by PHW-Gruppe 12 Sep 2019
Israel's Redefine Meat, a start-up which has developed 3D plant-based 'meat' printing technology, has received funding from a consortium including a major European meat business.
---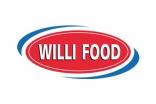 G. Willi-Food's proposed acquisitions fall through 9 Sep 2019
Israel-based, US-listed food group G. Willi-Food has issued another update on two proposed investments into companies in its home market.
---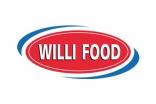 Amir Kaplan resigns as G. Willi-Food CFO 19 Jul 2019
A senior executive at Israel-based, US-listed food company G. Willi-Food International is to leave the business.
---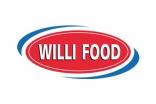 Israel's G.Willi-Food puts Bikurei Hasadeh deal on backburner 8 Jul 2019
G. Willi-Food International, the Israel-based kosher food specialist, has updated the market on its plans to invest in two local businesses.